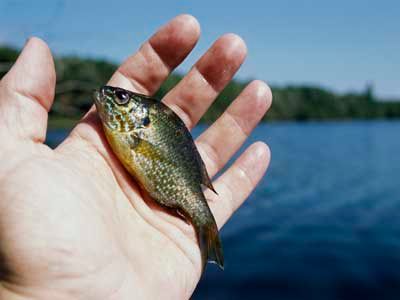 David McGlynn/Getty Images
Big fish aren't biting? You might need to brush up on your technique. Take a look through the rest of the gallery to see more fishermen and their catches.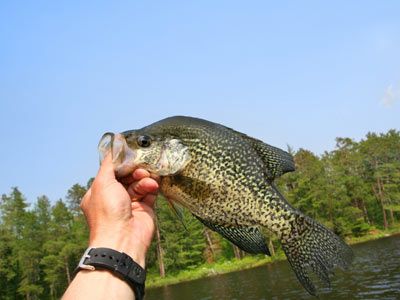 iStockphoto.com/George Peters
Here's a better catch -- a 1.5-pound (0.68 kg) crappie hooked from Crooked Lake in Quetico Provincial Park. How can you know the best time to fish?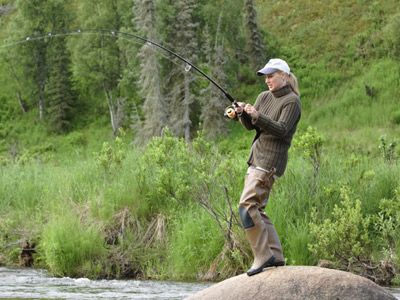 George Shelley Productions/Photographer's Choice/Getty Images
Fishing reports help people decide where to cast their lines. This woman has set up shop in an Alaskan stream. Take a look at some fishing equipment in the next few photos.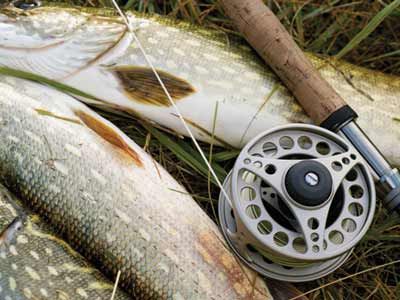 Medioimages/Photodisc/Getty Images
A simple rod and reel could land you nice fish like these. Fly-fishing rods uses a heavier line than spinner and bait rods, which rely on weights for casting.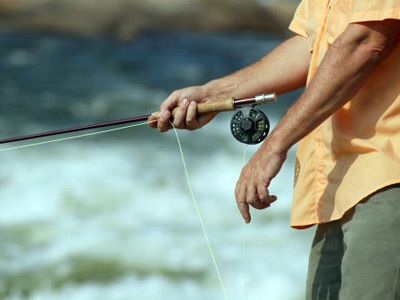 Guy Crittenden/Photographer's Choice/Getty Images
This fly angler has cast the fly line, hoping for a bite. Fly-fishing is one of the most popular ways to fish for trout and salmon.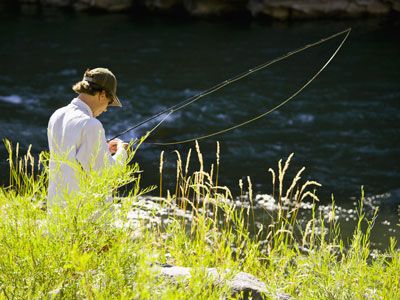 Tyler Stableford/Getty Images
Before you get to casting, you'll need to affix a lure on your line. See a fancy lure on the next page.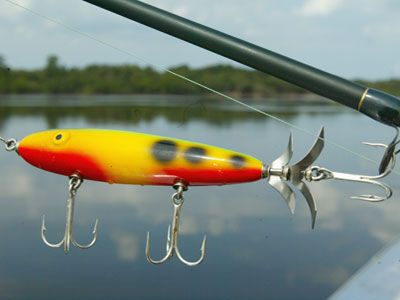 Ronald C. Modra/Sports Imagery/Getty Images
A lure can be a simple worm on a hook at the end of a line, or a more complex and colorful arrangement like this one.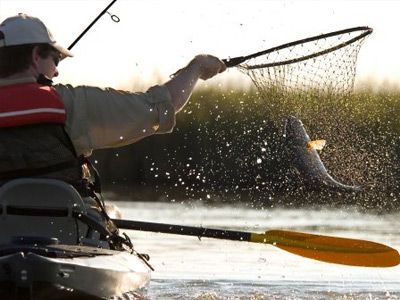 Andrew Kornylak/Aurora/Getty Images
A net can help you handle the catch after you reel it in. For bigger fish, you might want a bigger boat.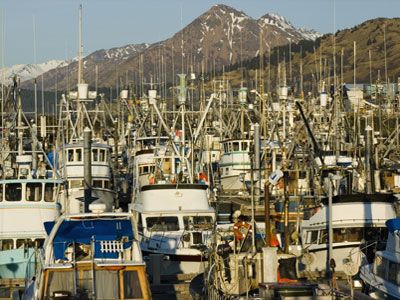 David Sanger/Getty Images
Big boats like the ones in this Alaskan harbor are great for fishing at sea, but they're probably overkill for your local pond.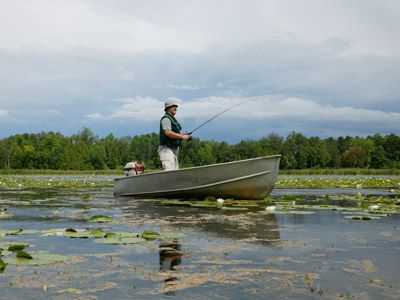 Shioguchi/The Image Bank/Getty Images
If you want to break away from the shore, a small motorized boat like this one can help you get into deeper waters or other places it's just too hard to reach by foot.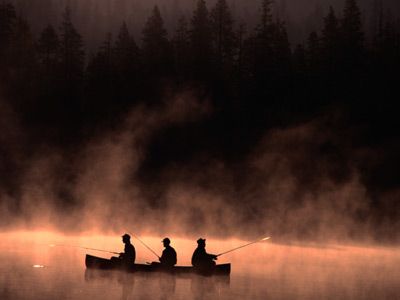 Pat Powers and Cherryl Schafer/Photodisc/Getty Images
Nightfall doesn't mean you have to stop fishing. These three gents take advantage of the cool, quiet evening to fish. If you think night fishing is novel, check out ice fishing in the next few photos.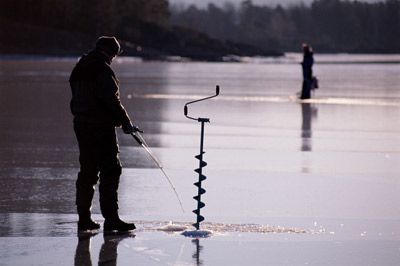 Terje Rakke/The Image Bank/Getty Images
This man in Norway uses an auger to bore a hole in the ice.
GeoStock/Photodisc/Getty Images
It's important to bundle up while ice fishing. You could be waiting in the cold for a while.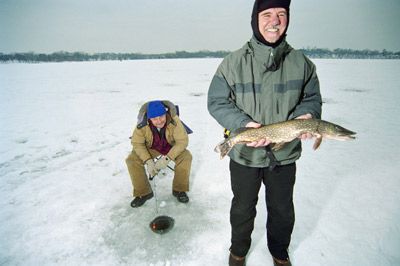 Art Vandalay/Digital Vision/Getty Images
These fishermen on Lake Riley in Minnesota had some good luck. Whether it's warm or freezing cold, the socializing can be as much fun as the fishing. See another big catch on the next page.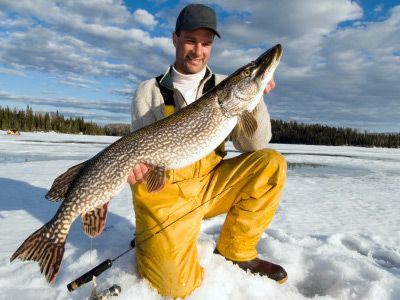 James Smedley/First Light/Getty Images
This ice fisherman caught a big Northern pike at Wawa Lake in Ontario, Canada. This one's too big for one person to eat, but the next photo shows some perfectly-sized fish.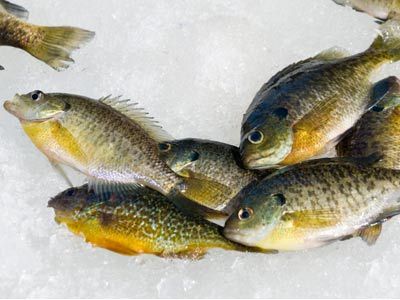 iStockphoto.com/Douglas Allen
The term "panfish" applies to a variety of species. They've grown enough to be legal catch, but not yet too big for a frying pan. Think you could catch a bigger one -- by hand?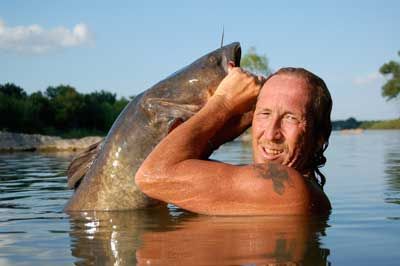 Noodlers try to get catfish by using their own arms as bait. Learn more about How Noodling Works.