Montreal has it all. It's a place for fun and festivals as dozens of summer celebrations highlight everything from all that jazz at the annual International Jazz Festival to tickling your funny bone -- more than a few stars were born at the Just for Laughs annual comedy bash.
It's a place for food -- everything from haute cuisine to poutine, a local concoction that promises your American-made French fries will never be the same. Shopping ranges from chic neighborhood boutiques to fripperies, where bargain hunters search for their next second-hand treasure.
Art, architecture, and rich religious history abound, influenced by immigrants in search of a New France and a new life. Then as now, the result of this compliment of ethnic cultures is a diverse and sophisticated, friendly and tolerant attitude that leaves no one behind.
Mostly, Montreal is about its people. It may be cold outside most of the year, but Montrealers' passion for life will warm anybody's heart.
While the United States/Canadian dollar exchange rate isn't what it used to be, Americans still come out a bit ahead. Overall, for dining, hotels, and getting around, Montreal remains a reasonably priced vacation.
One traveling tip: Brush up on your high school French, as Montreal is the second largest French-speaking city in the world. Many Montrealers, especially those in the travel industry, are fully bilingual so there's hardly a language barrier. But a smile and a salut, bonjour, merci (hello, good day, thank you) on your part go a long, long way.
The best tip of all -- Montreal is a treasure waiting to be discovered and a rejuvenation of the senses and spirit. This city will capture your heart and stay in your soul forever.
The Best of Montreal
Simply put, if you tell a Montrealer that they're acting like a tourist, they'd probably take it as a compliment. A Montrealers' favorite motto could very well be "life is short, summer's shorter." While they cram in as much fun as they can when the weather is fine, Montrealers have also figured out a way to play all year-round.
As cold as it may get, Montrealers will shrug off Old Man Winter and enjoy that season with equal gusto. The best part of all, for visitors and locals alike, is that everyone is more than bienvenue to join in on the fun.
Folks flock to Mont Royal Park, Montreal's namesake, any time of year. In summer, bike or walk to the belvedere summit for great views of downtown. In winter, cross-country ski or ice skate to your heart's content. Nearby, Montreal's rich religious history is no better defined than a visit to the impressive Saint Joseph's Oratory.
Old Montreal and neighboring Old Port offer a timeline of city history that can be discovered at Chateau Ramezay (an 18th-century building) or Pointe-a-Calliere Museum of Archeology and History. Impressive architecture includes stops at City Hall, Bonsecours Market, and Notre Dame Basilica. And the Montreal Science Centre serves up good-old family fun.
Jean Drapeau Park invites you to play the day away. For grown-ups, the Montreal Casino is a best bet, while family fun can be had at La Ronde Amusement Park. And museums buffs can explore history at the Stewart Museum at the Fort, housed in an actual fort, and the science of the Saint Lawrence Seaway at the Biosphere.
In the eastern part of town, the Montreal Botanical Garden ranks as one of the largest in the world. Across the street, visitors can then explore four recreated ecosystems at the Montreal Biodome. Another impressive site is Olympic Stadium, a landmark on the Montreal skyline.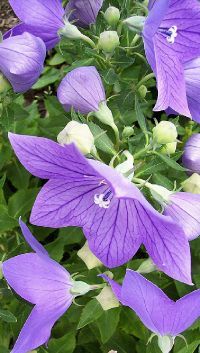 Art, history, and science museums abound in Montreal, including the Montreal Museum of Fine Arts, the Canadian Centre for Architecture, and the McCord Museum of Canadian History. Your biggest dilemma will be which one to visit first.
A stroll through an iconic Montreal neighborhood, like the Plateau, offers a chance to explore the way Montrealers live. A corner bistro or cafe is never far, and you can shop at any number of unique Montreal boutiques.
Chances are, whatever time of year you visit, there's bound to be a festival or special event like the Montreal International Jazz Festival, the Just for Laughs Festival, or formula one racing at the popular Montreal Grand Prix.
Fast Facts & Info
Fast Facts & Info
Geography and landscape: Montreal is an island surrounded by the Saint Lawrence River. The city is about 45 miles north of the United States/New York border.
The main tourist areas of the cit, downtown or centre-ville, the Latin Quarter, Old Montreal, and the Old Port -- reintroduced in summer 2006 as the Quays of Montreal -- and some residential city neighborhoods like the Plateau and the Gay Village, all border each other and are centrally located in the southern heart of the island. These are your best bets for exploring Montreal like a pro.
Other residential city neighborhoods, like Notre-Dame-de-Grace and Westmount (boasting perhaps the most expensive real estate in town) and Little Italy (home to the popular Jean-Talon Market), all enjoy their own unique flavor and are great to explore for longer stays in the city.
Suburban sprawl surrounds the island on its northeastern end, en route to Quebec City, a 2-1/2-hour drive away; the western tip, some 20 minutes from the Ontario border; and northern limits in the direction of the Laurentian Mountains and the Mont Tremblant ski resort town.
General orientation: Almost smack dab in the middle of Montreal is Mont Royal, the mountain for which it was named. While explorer Jacques Cartier was the first European to climb the mountain, lead by the island's Hochelaga inhabitants in 1535, it was Paul de Chomedey de Maisonneuve, considered the founder of the city, who placed the first cross on the mountain in 1643 (a thank-you gesture to the Virgin Mary for saving the city from flood).
The modern illuminated 100-foot cross was erected in 1924 and updated in 1992. The landmark cross remains a welcoming city beacon that's never far from a Montrealer's eye.
Six blocks away from Mont Royal Park's eastern perimeter is Saint Laurent Boulevard, the official east-west divider of city addresses, as well as the symbolic language divider: Francophone to the east, Anglophone to the west. Montrealers affectionately call their beloved Saint Laurent Boulevard "The Main."
The main east-west thoroughfares in the downtown core include Sherbrooke Street, Saint Catherine Street, Boulevard Rene Levesque; from north to south, Avenue de Lorimier, Papineau Street, Amherst Street, Saint Denis Street, Saint Laurent Boulevard, and Atwater Street. Many streets run one-way.
And good saints alive! It seems every other street in Montreal is named after a saint.
Safety: As far as major North American cities go, Montreal has to be one of the safest. There are very few areas of the city where one would feel uncomfortable walking around at night. As with any large metropolis, however, use your discretion.
While illegal, pockets of prostitution exist, mostly near some of Saint Catherine Street's strip clubs in a very small red-light area that borders downtown and the Latin Quarter, and in the Gay Village on a small portion of Saint Catherine Street and on Ontario Street.
But one thing to point out: If you didn't know it, you'd walk right past it. The main point to make is that these places are very safe during the day and even at night. To avoid them, you'd miss out on some great restaurants and attractions if you didn't visit.
Population: Montreal is the second-largest French-speaking city in the world with 3.7 million inhabitants.
Currency: One dollar in the United States exchanges to about $1.25 in Canadian money. Before traveling to Montreal, you should exchange at least some currency so you can pay for transportation to your hotel without having to stand in line at an airport ATM. You can exchange money at your local American Express, Thomas Cook Office, or at most banks.
Your options are to exchange money or traveler's checks at a bank, get cash from an ATM, or use credit cards. ATMs are the easiest and best way to get cash during your trip, and they can be found outside or inside bank branches near signs like Guichet Atomatique or Services Atomatises.
Traveler's checks aren't as necessary as they used to be because most cities have 24-hour ATMs. If you still want to use traveler's checks, keep a record of the serial numbers in case the checks become lost or stolen.
If you opt for using credit cards, the charge slips will be written in Canadian cash then converted to American money when the credit card company processes your account. Be aware that credit card companies charge a commission of 1 to 2 percent on every foreign purchase. This is a minimal cost considering potential ATM fees and high traveler's check exchange rates.
Many stores in Montreal accept U.S. currency. Most businesses post signs letting customers know, or they'll advertise the percentage exchange rate they offer.
Climate/weather: The old joke says that there are two seasons in Montreal: Winter and next winter. Montreal winters can be brutal, with temperatures that drop into the teens and 20s degrees Fahrenheit (about -10 degrees Celsius) for days on end. The wind chill can make if feel even colder. Incidentally, temperatures are stated in Celsius throughout Canada.
And if you've never seen snow, visit Montreal in January, February, March, and even early April. You'll see lots of it. Snow removal on the city's part is efficient and an art unto itself. If you drive, snow tires during winter come in handy for any unexpected weather. If you do visit Montreal during winter, do what Montrealers do: Take it in stride and go outside.
Summer weather ranges from the ideal sunny, clear, and 65 to 85 degrees Fahrenheit (18 to 29 degrees Celsius), to a week or two, maybe three, of hazy, hot, and humid weather every July and August. The average July temperature is 79.3 degrees Fahrenheit (26.3 degrees Celsius).
Driving in Montreal can be a bit challenging, thanks to rush hour, a lot of pedestrians, and summer festivals. Learn about Montreal transportation on the next page.