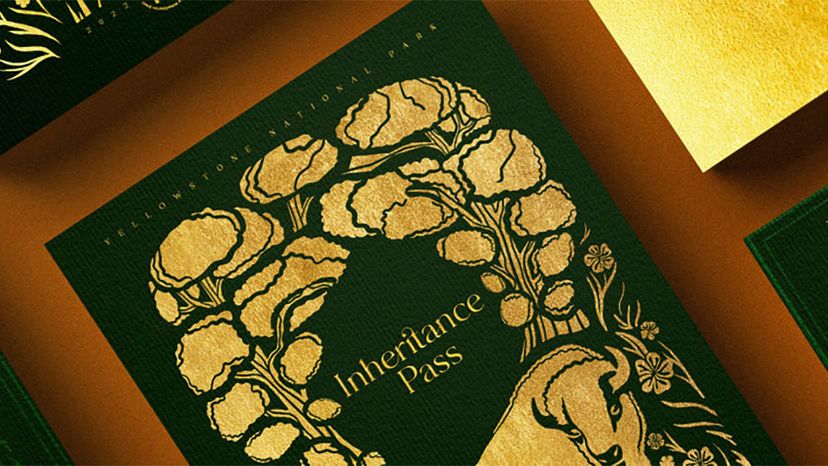 Are you going crazy trying to think of the perfect gift to give your great-great-great grandchildren? Well, look no further, because Yellowstone National Park has come out with just the thing.
In 2022, a yearly pass to enter any national park in the United States costs $80, unless you qualify for a discount (available to seniors, veterans and military personnel, people with disabilities, park volunteers and any fourth grader in the country). How much will an annual pass cost 150 years from now? It's anybody's guess, but to celebrate its sesquicentennial — or 150th birthday — this year, Yellowstone is selling a pass that will get the descendants of your beneficiary into the park for the year 2172, 150 years from now. This tax-exempt annual pass will cost you $1,500, but who knows? In 150 years, this might be a screaming deal for future Yellowstone enthusiasts.
Proceeds from this pass will go to Yellowstone Forever, the educational and fundraising arm of Yellowstone National Park, which funds projects like educational programs and trail improvements, as well as fish conservation and wildlife tracking projects.
While the Inheritance Pass will fund current park projects and other things the park needs to function in the near future, you can be sure it will get your future great-great-great grands into the park in the year 2172. The pass will be handed down as part of your estate through the generations, and if you or your future beneficiaries lose track of it, Yellowstone Forever will have a copy of it on record. Whoever owns the pass in 2172 will be given free access to Yellowstone throughout that year.
And what will you get today, while you're still alive, for your Inheritance Pass donation? Yellowstone Forever will issue you a free pass for a year from the date you purchase your Inheritance Pass in 2022. For complete information and to purchase a Yellowstone Inheritance Pass, visit the website at www.yellowstone.org.