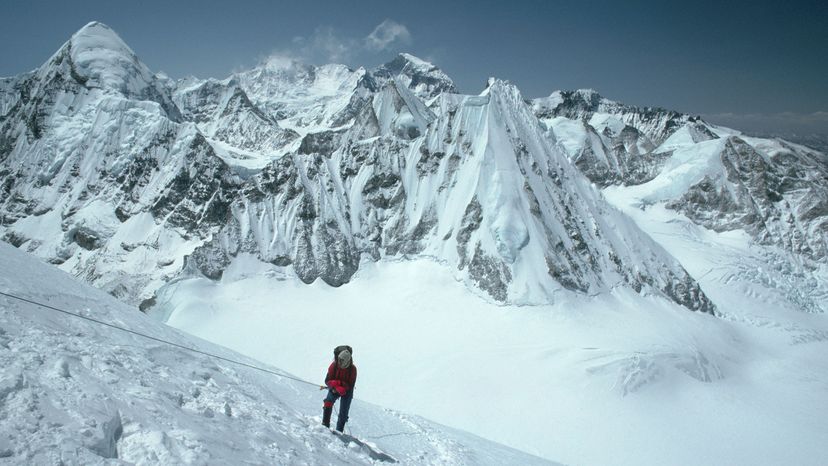 At 29,029 feet (8,848 meters), Mount Everest is the world's tallest peak and an irresistible and (and sometimes deadly) draw for mountain climbers from all over the planet. It's also a place of political turmoil and intrigue, straddling the border of China and Nepal, which offer up different regulations for would-be adventurers. In late December 2017, Nepal's newest set of rules came under fire from some quarters for banning blind, amputee, and solo climbers.
The Nepalese tourism ministry tweaked the regulations in what it says is an effort to curb fatalities on the legendary slopes, which are steep, shifty, and so high that most climbers need supplemental oxygen to reach the summit. The moves would also create jobs for locals to act as guides for solo climbers.
Some suspect that the new rules may be a ham-handed way to limit the ever-burgeoning crowds that now flood the slopes during the climbing season, which lasts for just a short time each year (mostly April and May) due to severe weather. Human waste, litter, and bottlenecks on narrow slopes make Everest look more like a packed movie theater queue than a wilderness journey on some days.
Adventurer and author Brian Dickinson summited Everest in 2011. "Over the past few decades Everest has had some bad press based on unqualified climbers," he says. "Nepal is struggling to find an answer on how to control who should and shouldn't climb, but they are focusing on the wrong demographic. They probably feel that others seeing blind and disabled climbers attempting the mountain makes the climb appear doable for anyone."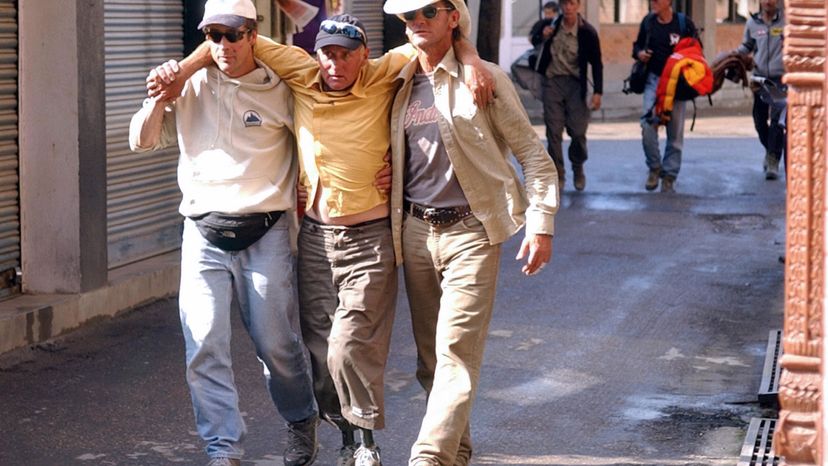 But Dickinson, who also works as a mountain guide, said that blind and disabled climbers are some of the strongest athletes he's worked with. The result? The new rules have created a feeling of injustice amongst fellow climbers. "The blind and disabled climbers have overcome so much in their lives," says Dickinson. "They should be treated like anyone else; if they qualify and don't create risk to themselves and others, then they should have the opportunity to fulfill their dream."
Due to its high-profile status a lot of mystique surrounds Everest, and one enduring myth is that the mountain is one of the most technically challenging peaks in the world. It isn't. There are slow, long routes that are relatively straightforward for average climbers. It's the peak's great height and low oxygen levels that cause a raft of potential health concerns, whether you're disabled or not.
Since the mountain was first summited in 1953 by Sir Edmund Hillary and Tenzing Norgay, some 17,675 people have attempted to reach the summit, with 8,306 completing the journey. Around 288 non-disabled people have perished, as of late 2017.
In the same time frame, 29 disabled climbers set out for the peak, and more than half (15) completed the journey. Two died – one in 2009 and one in 2014. In short, the numbers don't seem to indicate the disabled climbers are making a lot of attempts, and those that do are generally making it back alive.
If Nepal truly wants to thin the crowds, a rule requiring previous experience of climbing a mountain of, say, 7,000 or 8,000 meters would likely keep part of the hordes at bay. However the permit fees for climbing Everest are $11,000 each, generating crucial revenue for an impoverished country.
Nepal has a history of proposing – and "proposing" is indeed the key word – seemingly odd or roundabout regulations meant to serve some ultimate end that's clear only to the rule makers. Instability in the government means that those proposals come and go, often with little impact on the climbing culture. It remains to be seen if the 2018 bans will truly affect many summit attempts and whether determined climbers will find a way to legally or illegally skirt the regulations.