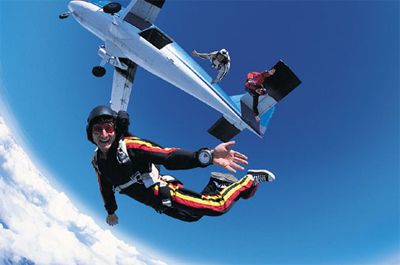 Skydiving gives you a bird's-eye view, but first you have to get up high.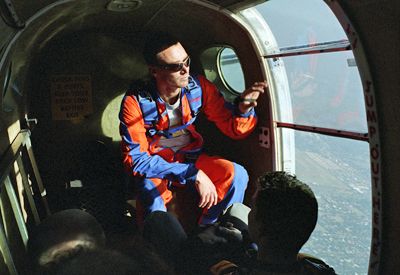 This skydiver waits for the plane to take him to a safe altitude for a jump. The next step is to open the door and get ready.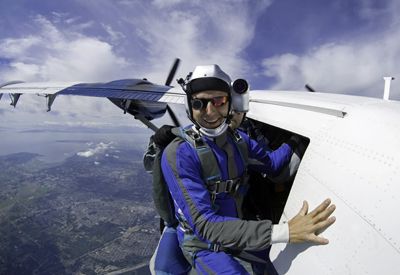 This skydiver is almost ready to jump. While most go out the door, some jumpers hang from the airplane before falling.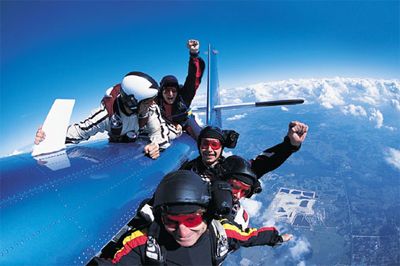 This group celebrates just before jumping. All that's left is to make the leap.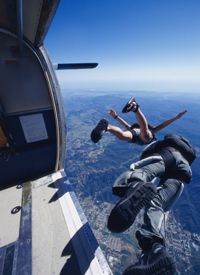 There's no turning back for these skydivers. See another group making the leap in the next photo.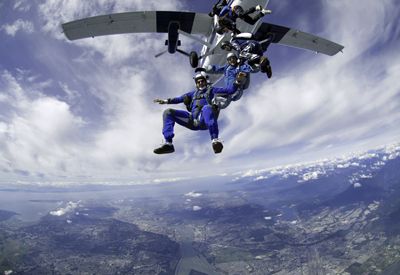 The plane and the skydivers go their separate ways. And then it's freefall...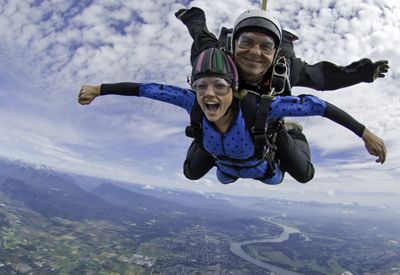 The high wind speeds can make your skin flap as you descend. See another couple in a tandem skydive in the next photo.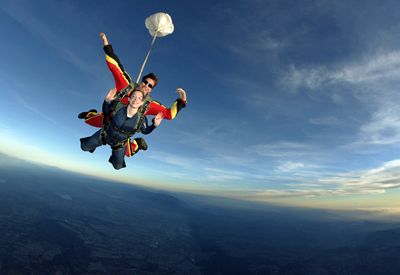 The drogue chute is released first to help deploy the main canopy. The next photo shows a skysurfer.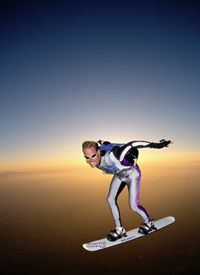 Skysurfers use boards to help them do acrobatic tricks and stunts. If you think this is fun, try jumping with an inflatable raft.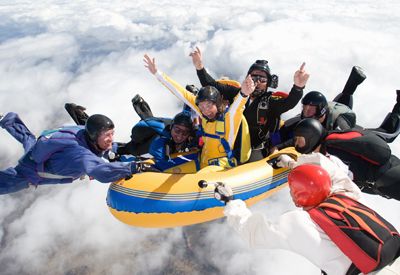 This group freefalls with an inflatable raft. Another crazy stunt is jumping from a hot air balloon.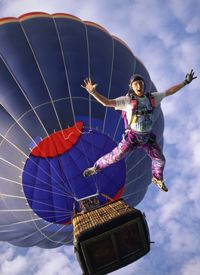 Hot air balloons can go just as high as planes, and with better views on the way up. See another skydiver going down in style.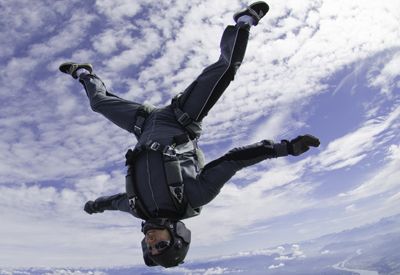 This skydiver strikes a head-first pose. Next, see a highly skilled jumper land in a stadium.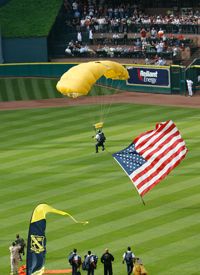 The U.S. Navy elite skydive team, "The Leapfrogs," perform during pregame ceremonies at Minute Maid Park in Houston, Texas. Other skilled skydivers can make formations as they fall.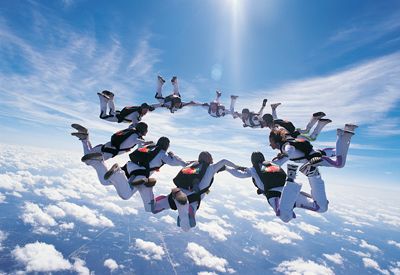 These skydivers joined in a circle on the way down. Take another look at a group formation in the next photo.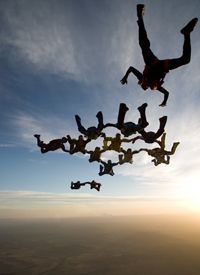 These people are freefalling in a large formation near sundown. Think this is a big group? The next photo shows 400 skydivers.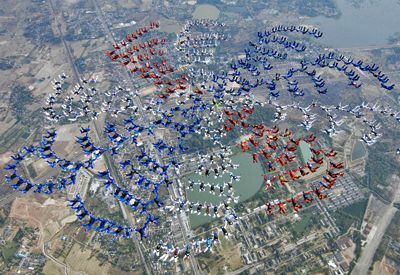 As these 400 skydivers from 31 nations can attest, skydiving is a passion shared around the world.