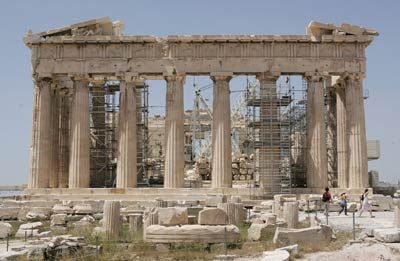 Tourists visiting the Acropolis walk by the Parthenon in Athens, Greece. The Acropolis, whose sites are under long-term renovation, is Greece's biggest tourist attraction.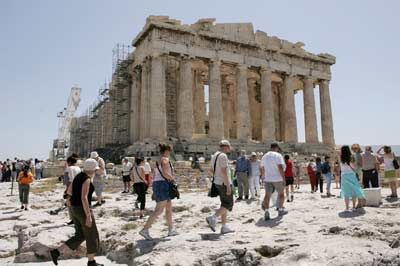 The Parthenon is constantly being damaged by weather conditions, the sonic impact of overhead aircraft and erosion from the hundreds of thousands of visitors that come to see it each year.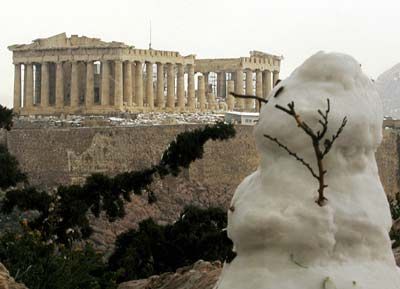 A rare sight of a snowman in view of the temple of the Parthenon from Philopappou hill.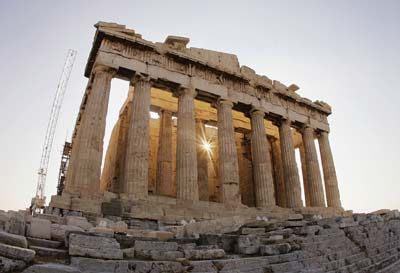 The rising sun shines through the Parthenon during the 2004 Paralympic Games.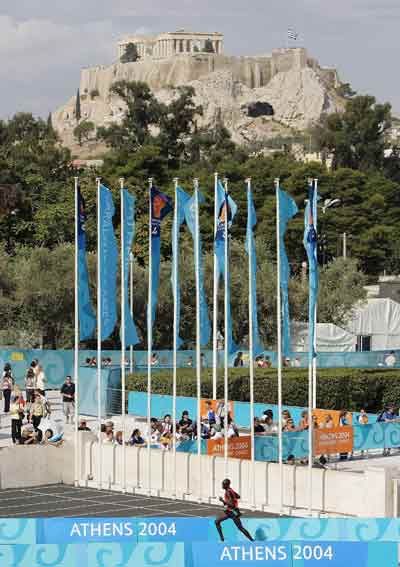 Joseph L. Ngorialuk of Kenya heads for the finish in Panathinaiko Stadium, site of the first modern Olympics, in view of the Parthenon.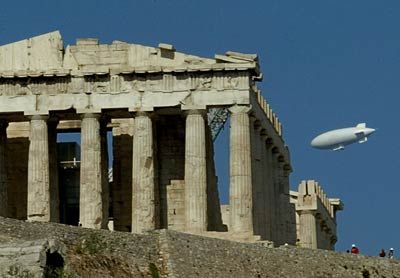 An airship used for security flies above the temple. Security concerns were heightened after three bombs exploded outside a police station in Athens, 100 days before the 2004 Olympic Games begins.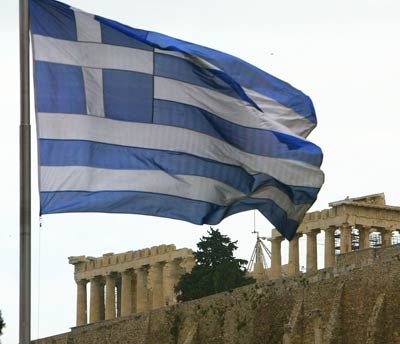 The Greek flag flies against the backdrop of the Parthenon. The temple was originally built for Athena, goddess of wisdom.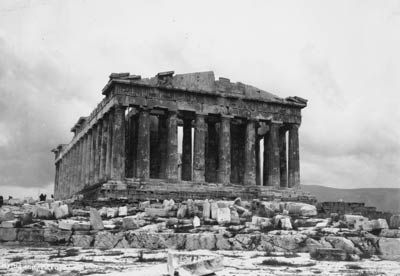 The Parthenon is a temple in the Doric style. It was constructed during the golden age of Athens, under the rule of Pericles in the 5th century BC.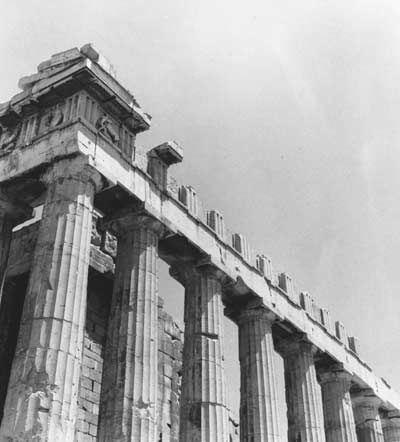 The exterior columns of the Parthenon are more than 6 feet wide and 30 feet high. See one of the columns up close in the next photo.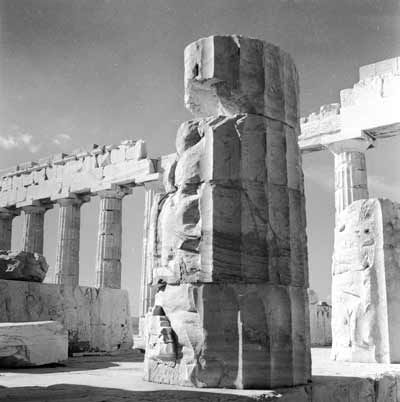 This ruined pillar still shows the fine stonework of its Greek builders.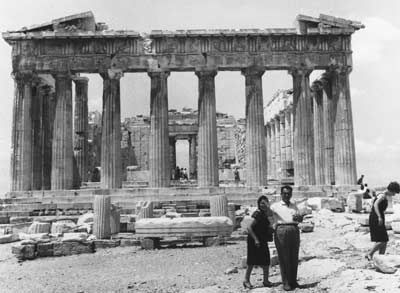 The Parthenon is one of several important buildings on the Acropolis, along with the Propylaia, the Erechtheion and the temple of Athena Nike.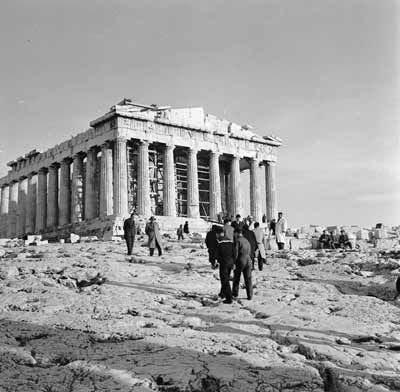 The building measures about 228 long and 100 feet wide at the front, an imposing presence on the bare rock.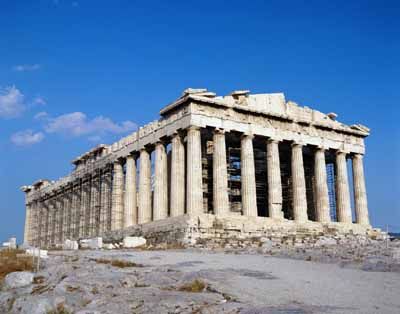 The temple remains the embodiment of classical Greece. See the Parthenon towering over Athens in the next photo.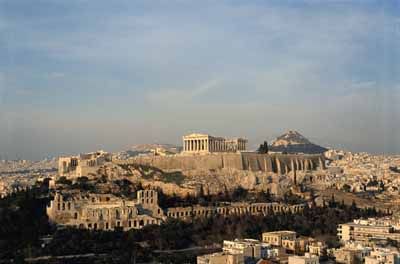 Sitting almost 500 feet above sea level, the Parthenon dominates this view of the Athens skyline. Read more about the Greeks in How the First Olympics Worked.