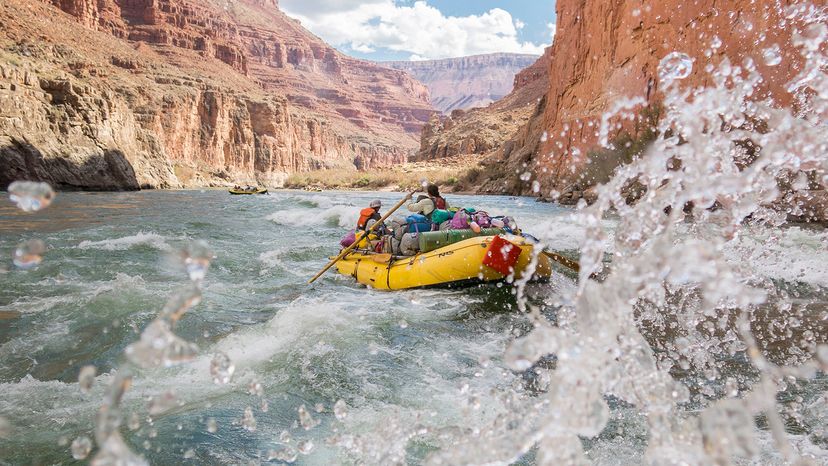 OK, so you've got a spiffy new kayak, canoe or raft, and you're itching to try it out on a whitewater rapid. But while you want those rapids to be challenging enough for you to have an exhilarating time, you don't want them to be too challenging for your level of aquatic skills, experience and physical hardiness. So how do you pick the right stretch of river?
Thankfully, the safety experts and aquatic sports enthusiasts at American Whitewater -- a national organization founded in 1954 that works to preserve river rapids and helps people to enjoy them safely -- are available to bail you out with some guidance. They've created the International Scale of River Difficulty, a standardized rating system that divides stretches of whitewater into six main categories. Even beginners can venture safely into the relatively calm waters and minimal obstructions of Class I rapids. At the other end of the scale, Class VI contains rapids that are so rough and rocky, you probably should avoid them entirely, unless you have a death wish. Various versions of the scale are now used by whitewater organizations throughout the world. But American Whitewater's scale, which was totally re-researched and updated in 1998, gives the most detailed information.
In this article, we'll talk about what the various categories and sub-categories mean and how you can use that information to have a safe, fun whitewater experience. But first, here's a little about the history of the rating system and how the ratings are actually determined.