Jack Guez/AFP/Getty Images
A faluka, Egypt's traditional sailboat, sails at sunset in the Nile River in Luxor in Upper Egypt. See more pictures of sailboats on the following pages.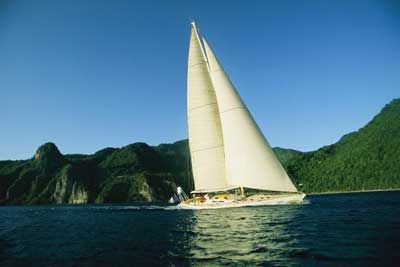 National Geographic/Getty Images
A large charter sailboat cruises in the Guadeloupe Islands. See a fleet of sailboats in England in the next photo.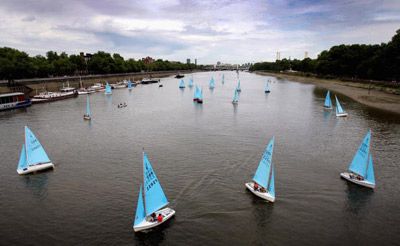 Chris Jackson/Getty Images
A fleet of 50 Enterprise dinghies sails down the Thames past Chelsea Bridge and Battersea Power Station in London.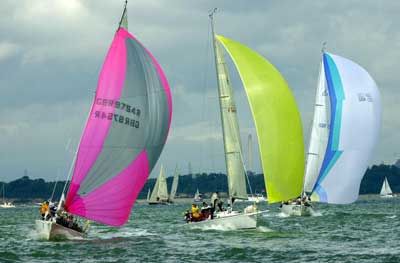 Yachts Jupiter, Vampire and Jongleur race downwind during a competition.
Ryan McVay/Allsport Concepts
The crew members of a racing yacht are sure to know the basics of sailing.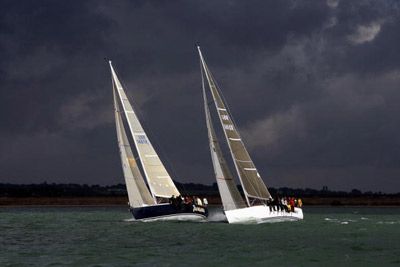 Peter Mumford/Beken/Kos Picture Source via Getty Images
Sailors need to pay attention to the weather forecast so they don't get caught in a sudden squall. These yachts are competing in the J109 UK National Championships.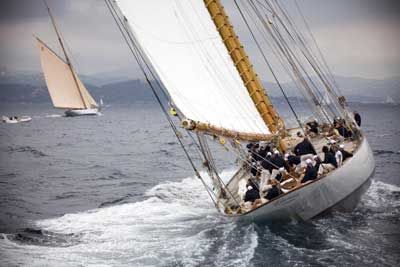 The giant 43 meter schooner Eleonora tacks upwind.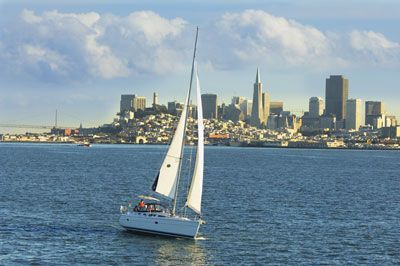 Mitchell Funk/Getty Images
Sailing on a nice day is certainly a San Francisco Treat.
Jeff Randall/Taxi/Getty Images
Crew members on a racing yacht brace themselves to stay on the boat.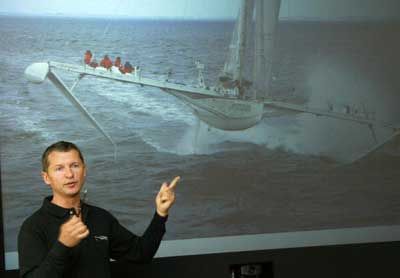 French sailor and world record holder for nautical speed Alain Thebault. See another speeding sailor in the next photo.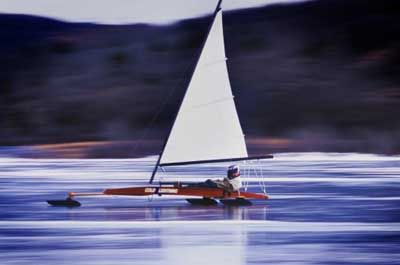 An ice boater practices high-speed sailing on Ghost Lake, Alberta. If you're brave enough for those low temperatures, check out How Ice Sailing Works.