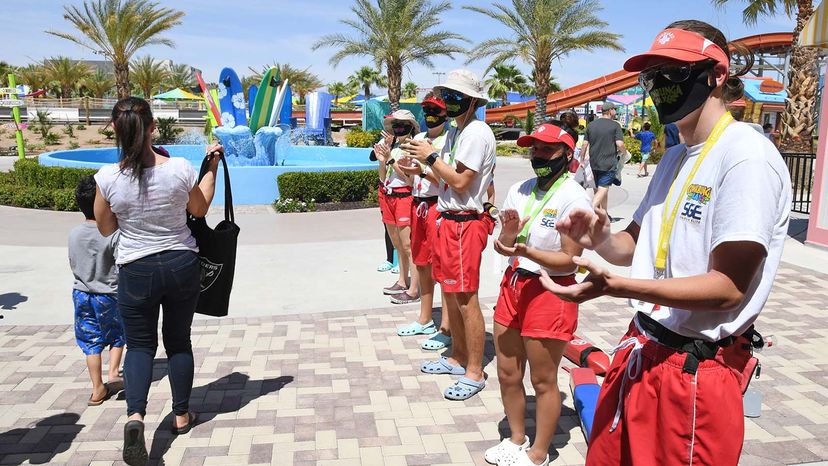 With summer here and states easing coronavirus lockdowns , many people are longing for days by the pool. But social distancing recommendations still remain, so is swimming in public pools or lounging on the deck — especially if they're packed with strangers — safe?
The Centers for Disease Control and Prevention (CDC) says "there is no evidence that COVID-19 can spread to people through the water used in pools, hot tubs or water playgrounds. Additionally, proper operation of these aquatic venues and disinfection of the water (with chlorine or bromine) should inactivate the virus." That means, the correct use and disinfection of these spaces should kill the coronavirus that causes COVID-19. Filtration systems are effective whether it is a chlorine or saltwater pool.
That's great news, but swimming in the pool isn't the whole story when it comes to diving into summer fun. Public pools are public spaces, so social distancing practices are still necessary.