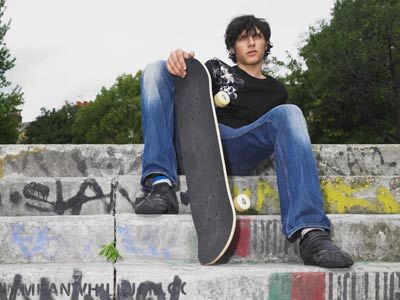 Image Source/Getty Images
Skateboarding has been around for decades, ever since surfers took their skills back to the shore.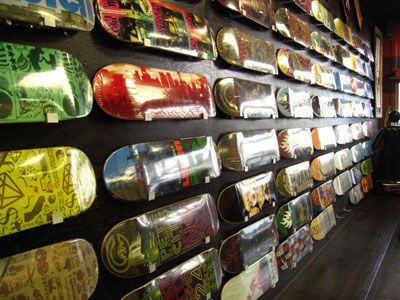 Early skateboard models were often shaped like a surfboard, flat and with a tapered rear end. Today, you can find skateboards in numerous shapes and styles. See some longboarders before heading to the half-pipe.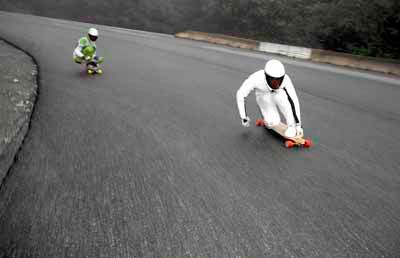 Darryl Leniuk/Stone/Getty Images
Speed skateboarding has become popular enough for serious competitive events. Longboarders can go as fast as cars!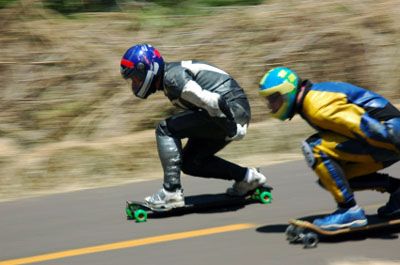 iStockphoto/marcio eugenio
Longboards mimic the feel of surfing or snowboarding. They're are a poor choice if you want to do aerial tricks, but they're great for high-velocity, downhill racing.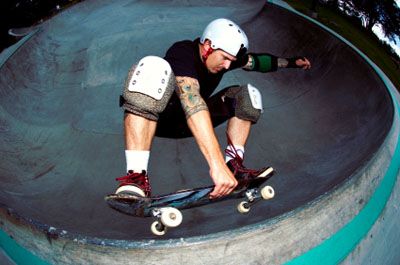 iStockphoto/Christian Carroll
This skater performs a frontside air at a skateboard park. Skate parks are where you can see some of the best acrobatics.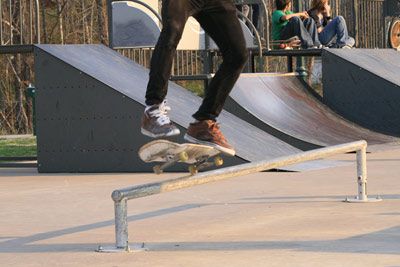 Skateboard tricks take a lot of practice and patience to master -- it might be better to start with small goals like grinding on rails. See a grind gone wrong in the next photo.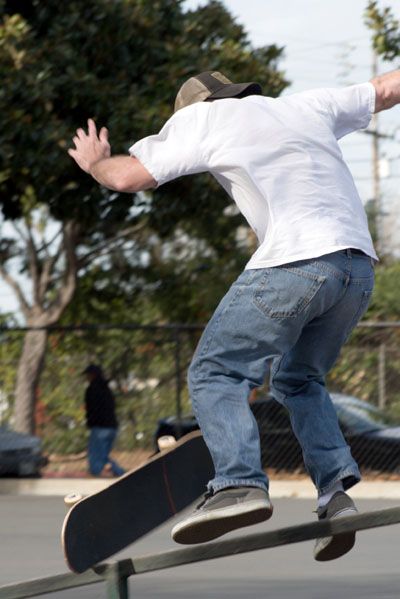 Uh-oh.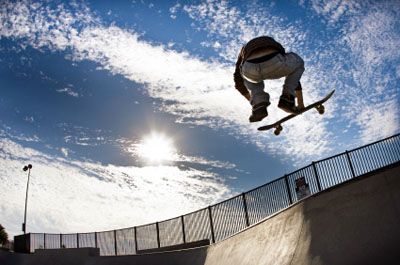 iStockphoto/Steven Robertson
Catching air like this skater takes a lot of work. How do you get started?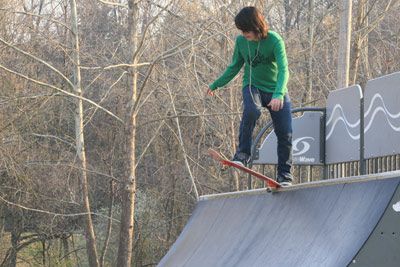 It all starts with momentum. The higher the ramp you start on, the more speed you can work up. See a champion skater in the next photo.
Big vert ramps like this one are not for beginners. Luckily, skating isn't limited to the local park...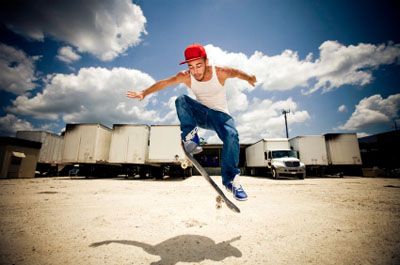 iStockphoto/Alexander Hafemann
All you need is some open space. This skater is practicing an ollie -- a basic trick involving bringing the board along with your jump.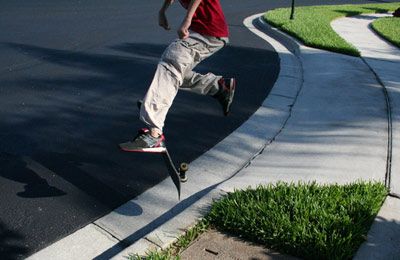 Even more complicated than an ollie is flipping your board. Think you could land this one?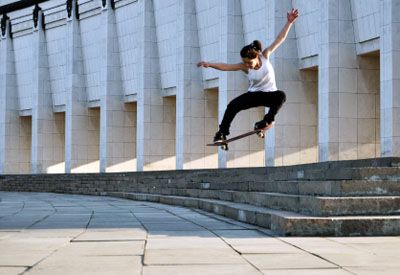 iStockphoto/Andrey Artykov
With some practice under your belt, you can take to the streets -- or the stairs.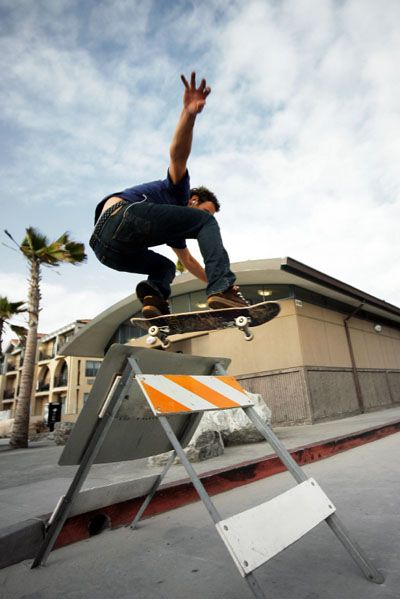 iStockphoto/Bart Sadowski
Skateboarders can turn just about anything into a playground. Learn more about How Skateboarding Works.