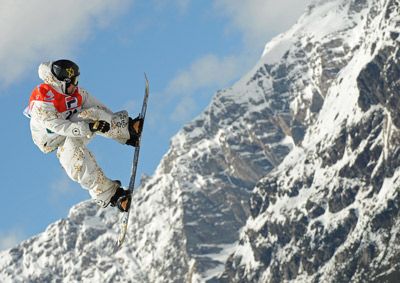 Alberto Pizzoli/AFP/Getty Images
Did you catch cabin fever this winter? Remember, the great outdoors aren't just for summertime.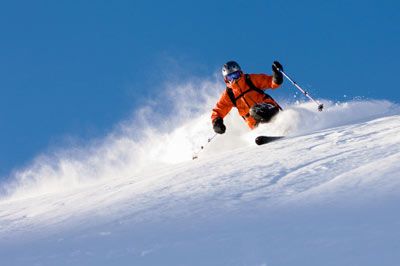 Andrew Errington/Photographers Choice RR/Getty Images
This skier explores the backcountry near Valais, Switzerland. If you don't want to go off-piste, you can always head to your nearest ski resort.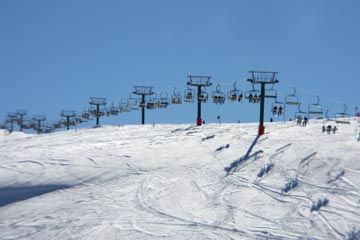 iStockphoto.com/colleenbradley
The ski resort industry really took off when they offered easy rides up to the mountaintops.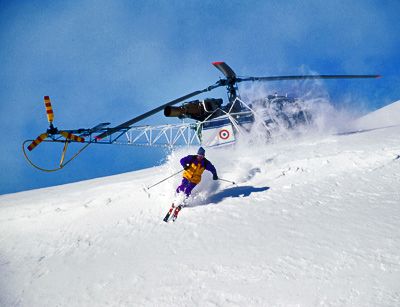 Ross Woodhall/Taxi/Getty Images
If you've got experience and a friend with a helicopter, you can get access to the fresh powder that the masses down at the resort will never touch.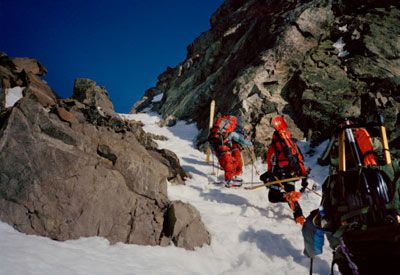 Vegar Abelsnes Photography/The Image Bank/Getty Images
These are no bunny slopes. These randonee skiers in Norway have to hoof it to the top. But the rewards might be worth it.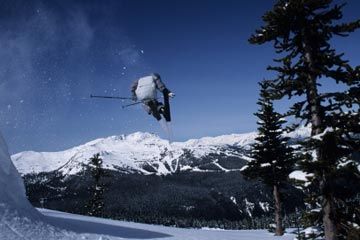 Fresh air and a clean white blanket of snow. Just be sure to choose your runs carefully, to make sure you don't overshoot your skill level.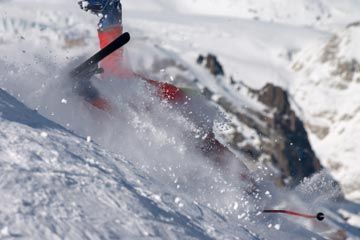 ©iStockphoto.com/Gorpenyuk
A ski accident -- or worse, an avalanche -- is no joke. Maybe alpine skiing is not for you?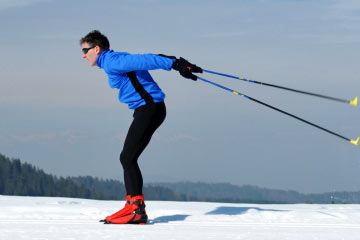 ©iStockphoto.com/technotr
Cross-country skiing may be limited to flatter territory, but it's demanding exercise that will be sure to get your heart pounding.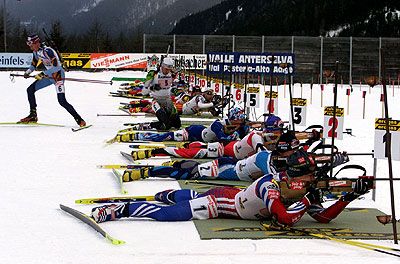 If you combine a grueling cross-country endurance race and a marksmanship competition, you get the winter biathlon. What other sport brings weapons and snow together?
Greg Ceo/Riser/Getty Images
Winter can also be a great time for still hunting, when snowfall can help muffle your sounds and there are fewer crowds to scare away game.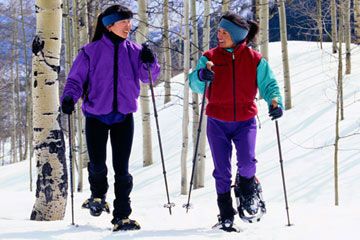 Steve Mason/Photodisc/Getty Images
Snowshoers can enjoy both a good workout and a good conversation ... but some winter enthusiasts prefer something faster. Much faster.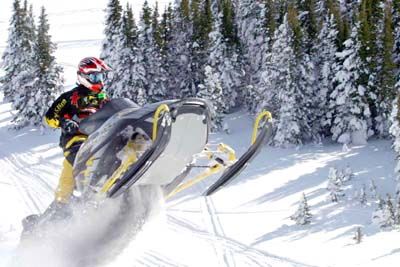 If you thrill to the sound of rumbling engines and the sight of a snow-blanketed countryside, snowmobiling might be the sport for you. How can you go even faster without an engine? Find out on the next page.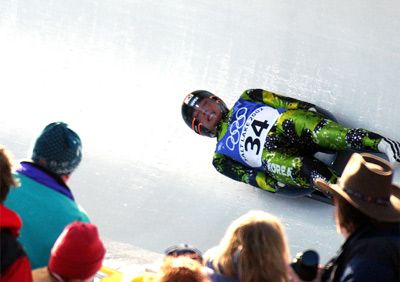 Luge is one of the most dangerous sports in the Olympic games. Athletes can race down an icy, high-banked track at up to 90 mph (140 kph).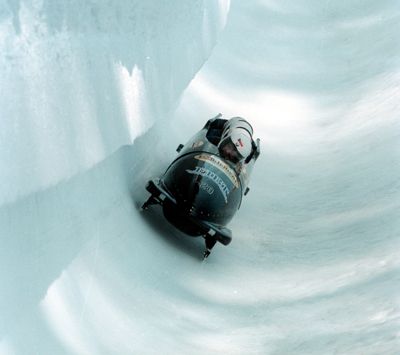 Similar to the luge is the bobsled competition, with teams of up to four athletes skimming down the frozen half-pipe in a race against time.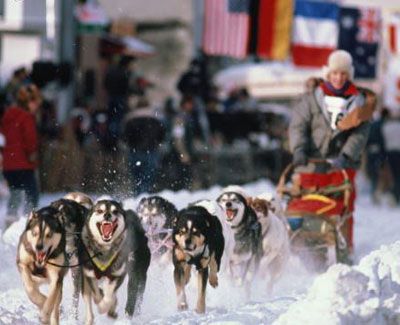 While the luge and bobsled races are over in seconds, the Iditarod Trail Sled Dog Race in Alaska can take weeks to finish. The next pages show some of the most popular and dangerous sports on ice.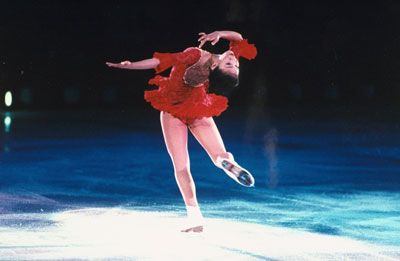 Bill Frakes//Time Life Pictures/Getty Images
Champion figure skaters, like Michelle Kwan, need both grace and sheer athleticism. But it can be just as fun for those of us who fall down a lot.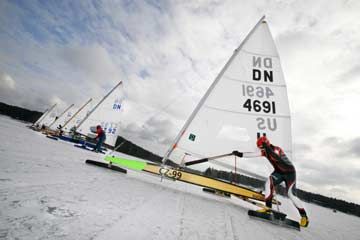 Libor Fojtik/isifa/Getty Images
These ice sailors prepare to race on a frozen lake in the Czech Republic. As you'll see on the next page, other people go to frozen lakes for the fish swimming beneath the ice.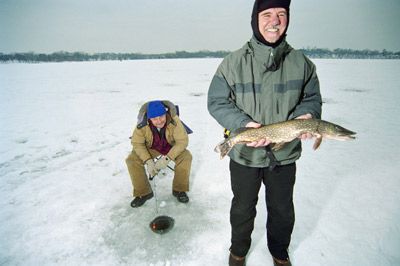 Art Vandalay/Digital Vision/Getty Images
If you're going to sit still in the freezing cold all day, there better be a payoff. These fishermen on Lake Riley in Minnesota know ice fishing is as much about socializing as it is about catching fish.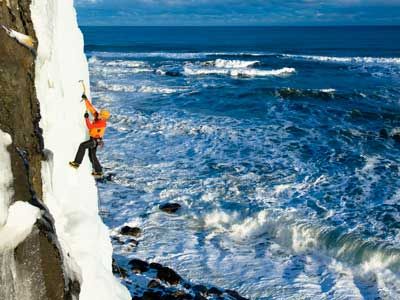 Hermann Erber/Getty Images
Ice climbing is one of the most dangerous winter sports. But views like this, from a waterfall above the ocean in Kaldakinn, Iceland, might be worth the risk. Read more about How Ice Climbing Works.