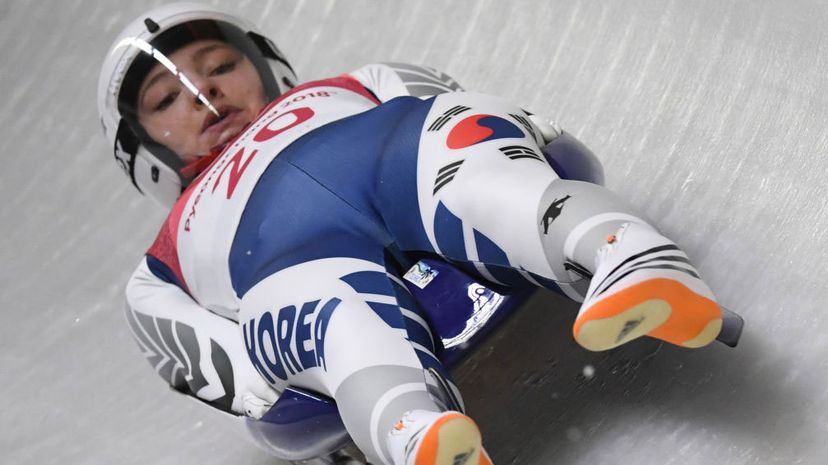 South Korea's Aileen Christina Frisch competes in the women's singles luge run 3 during the Pyeongchang 2018 Winter Olympic Games, at the Olympic Sliding Centre on Feb. 13, 2018.
MARK RALSTON/AFP/Getty Images
There are those of us who get a little nervous driving at 90 miles per hour (140 kph) protected by steel, air bags and anti-lock brakes. And then there are those of us who ask, "Can we remove all protective mechanisms, get close enough to kiss the pavement and lie down so we can't see real well?" Replace "pavement" with "ice," and you've got yourself the makings of a luge team.
Luge is one of the most dangerous sports in the Olympic games, and the athletes who race down an icy, high-banked track at speeds typically up to 90 mph are a special breed.
Although it's very fast, luge might seem like a fairly easy sport to try. You just lie down on your sled and push off, right? Wrong! "It can also look as if an athlete is not doing that much when the sport is shown on the TV, but we're actually steering the whole way down and trying to be relaxed – there's so much to do, but when you're doing it right, the spectator at home doesn't get a feel for it," said British luger Adam Rosen in an interview for the International Olympic Committee (IOC) website
In this article, we'll learn all about Olympic luge and find out what it takes to finish first.