When you grab ­your fishing pole and head down to the pond, you don't have a ­lot on your mind besides the hope that the crappie are biting. While you're probably familiar with the negative impact commercial fishing has had on worldwide fish populations, you may not realize that recreational fishing plays a part in that decline as well.
Studies show that while commercial fishing ­is the major player in depleted fish populations, the recreational fish harvest may nevertheless make up 12 percent of the global take [source: Cooke and Cowx]. For some at-risk populations in the Gulf of Mexico, sport catches can comprise more than half of the total harvest [source: Environmental Defense Fund].
­Recreational fishing doesn't impact only those fish that you keep. Even the ones you toss back may end up as casualties: More than 500,000 bass die each year due to improper handling in the state of Massachusetts alone [source: Massachusetts Department of Fish and Game]. Poor fishing practices can also harm other wildlife and even destroy entire habitats.
So whether you're heading down to the local pond with your rod or you're all suited up for a week out on the boat, putting the following five responsible fishing practices into play can ensure both the fish and your favorite fishing hole stick around.
­
Way 5: Boating Behavior
Fishing and boating often go hand in hand, and it goes without saying that boats can be deadly to both plant and animal life.­ Operating your boat in shallow regions may chop up underwater vegetation that many fish species and crustaceans depend on for food and shelter. Even if your propeller and motor don't shear off plants, stirring up sediment also puts aquatic vegetation at risk by cutting off its ability to access sunlight. High boat wakes may also erode sensitive coastal areas.
Simply operating your boat with care isn't always enough. Besides following posted wake warnings and avoiding very shallow environments, you should also restrict your use of towed fishing gears and anchors or mooring chains that can tear up the lake bottom.
When you disturb the habitat of your favorite fish, you risk eliminating the very things that make fishing enjoyable in the first place.
­
Way 4: Gear Guidelines
You may not necessarily own a boat if you fish, but it's a given that you own gear. The issues with fishing gear tend to occur­ after­ it's been used. Lost sinkers, often made of toxic lead, are especially problematic because they're easily mistaken for food by animals. A single lead sinker is enough to cause birds to become sick and eventually die [source: New York State Department of Environmental Conservation].
Ideally, fishermen should carry out all of their gear and retrieve any lost equipment. Even in cases when this isn't possible, you can at least rest easy knowing that your sinker won't do as much harm because you've purchased one of the many nontoxic alternatives available. There are even lures available made of fish food instead of plastic.
Discarded fishing lines also cause needless deaths. Animals like ducks, loons and turtles get tangled up in the line or swallow it, which can lead to starvation, strangulation or debilitating cuts. So the next time your poor casting causes your hook and line to become caught on a log, don't just abandon it.
­­
Way 3: Don't be a Litterbug
Not only should you avoid leaving any of your gear behind, but you should also resist dumping any of your other belongings. Empty beer cans, lure packages ­and even gum wrappers spoil the environment, dirty the water and pose choking risks to wildlife.
The garbage left by a litterbug doesn't just impact the ecosystem; it makes your fishing spots unattractive and may lead landowners to close off the area to fishermen. Not to mention the fact that whatever trash fish eat, you end up eating, too. Mercury contamination from various sources of pollution is of such concern that the Environmental Protection Agency (EPA) and the Food and Drug Administration (FDA) have issued recommended limitations on the amount of fish and shellfish people eat.
­
Way 2: Nix the Non-natives
Something a lot of fishermen don't think about when they substitute one favored fishing hole for another is the likelihood of introducing non-native plants or animals into the habitat. Invading spe­cies can displace native ones by outcompeting them for resources, thus altering the species composition and balance of the ecosystem. Non-native and invasive species cost the United States more than $100 billion dollars each year [source: Oklahoma Department of Wildlife Conservation].
To reduce the risk of transferring non-natives, always rinse off gear, clothing and your boat thoroughly before leaving the site, and be sure to drain all the water from your things. Don't use live bait if it's prohibited; and if you are allowed, don't ever dump unused bait into the water. Many bodies of water are now infested with baitfish that are outcompeting the native fish for living space and resources. Some invasive species aren't even visible to the naked eye: Deadly largemouth bass virus (LMBV) and golden algae are easily spread from one body of water to another.
­
Way 1: Handle with Care
The final tip for responsible fishing deals with what you actually catch. If you're play­ing for keeps, remember to limit your catch only to the fish you will actually use. Ideally, only hold onto the small or medium-sized ones so the more mature fish can spawn again and replenish the population.
If you're interested in catching and releasing, do the fish a favor and handle them as gently as possible. Use barbless hooks to minimize damage, hold the fish as little as possible, avoid touching their gills and removing protective slime, and reel them in and return them to the water quickly (to avoid exhausting them). If you hook a fish deeply, don't risk unnecessary harm by trying to get it out -- simply clip the line and let the fish go.
By following each of the five tips in this article, you'll not only help the environment, but you'll also ensure good fishing grounds for years to come.
­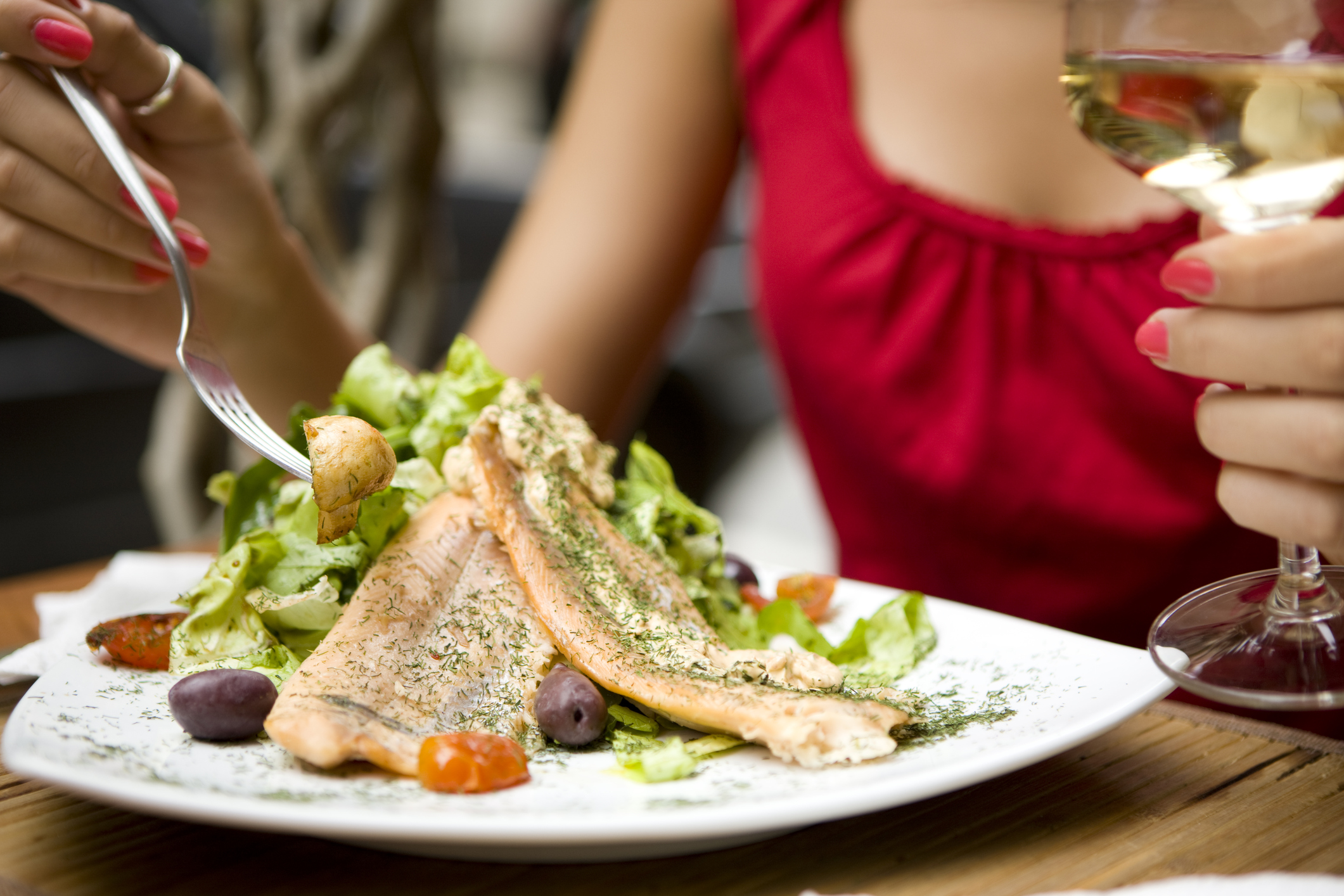 Up Next
That red snapper you're enjoying for dinner might well be tilapia. Learn more about fish fraud at HowStuffWorks.
---
Relat­ed HowStuffWorks Articles
More Great Links
Sources
­Cooke, Steven J. and Ian G. Cowx. "The Role of Recreational Fishing in Global Fish Crises." BioScience. September 2004. Vol. 54, No. 9.

"Dishes of Destruction -- the hidden costs of seafood." World Wildlife Fund. (Nov. 3, 2008)http://www.wwf.org.uk/search_results.cfm?uNewsID=2061

"Fishing Responsibly." Fisheries and Oceans Canada. (Nov. 3, 2008)http://www.pac.dfo-mpo.gc.ca/recfish/KeyPoints/fishingresponsibly_e.htm

"Fishing Responsibly in New York State." New York State Department of Environmental Conservation. (Nov. 3, 2008)http://www.dec.ny.gov/outdoor/9223.html

"For Recreational Fishermen in the Gulf of Mexico." Environmental Defense Fund. Oct. 1, 2007. (Nov. 3, 2008)http://www.edf.org/page.cfm?tagID=1546

Karlstrom, Solvie. "Going fishing? Get the lead out!" Green Guide. National Geographic. Aug. 10, 2007. (Nov. 3, 2008)http://www.thegreenguide.com/blog/tow/876

"Spotlight: Fish Responsibly." Massachusetts Department of Fish and Game. (Nov. 3, 2008)http://www.mass.gov/dfwele/dmf/spotlight/fish_responsibly.htm

"Stop Aquatic Hitchikers." Oklahoma Department of Wildlife Conservation. (Nov. 11, 2008)http://www.wildlifedepartment.com/ANSbasstournamentbrochure.pdf

"Status of the world's fish stocks." Marine Conservation Society FishOnline. (Nov. 3, 2008)http://www.fishonline.org/information/

"What You Need to Know about Mercury in Fish and Shellfish." Environmental Protection Agency. (Nov. 6, 2008)http://www.epa.gov/fishadvisories/advice/
­