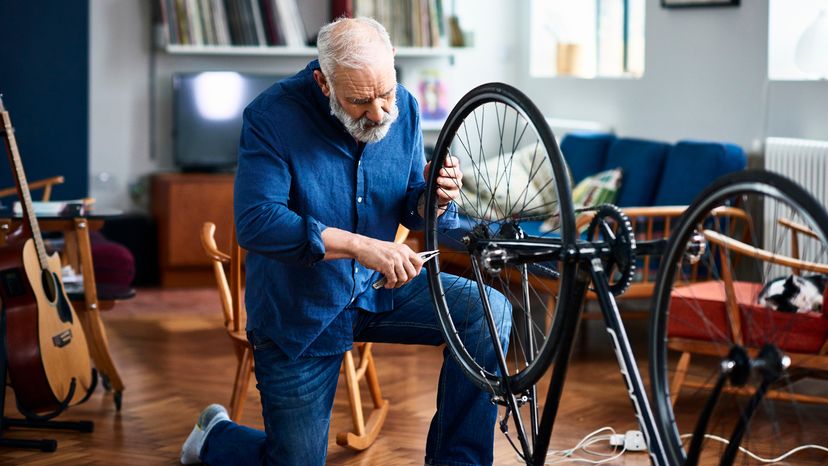 It's a beautiful day, and you've decided to take a long, peaceful bike ride. You're happily pedaling along when it happens -- your tire is flat. Or maybe your bike's chain breaks. Instead of lugging your bike to the repair shop for a costly visit, fix it yourself using the directions in this article.
We'll cover how to fix a flat, repair a broken chain, replace a chain altogether, and fix or replace a spoke. For each repair, we'll give how-to specifics, helpful illustrations, and a list of the materials and tools you'll need to get the job done. We'll also cover how to tune up your bike's brakes.
Let's start with something most bicyclists have experienced -- a flat tire. Continue to the next section for the lowdown on this repair.
For tips on caring for and repairing other types of sports equipment, try the following links: