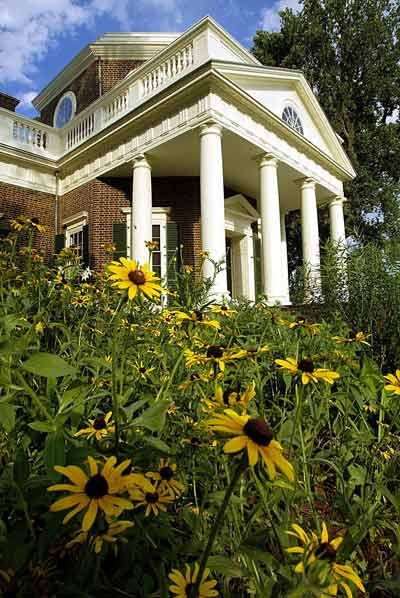 Paul J. Richards/AFP/Getty Images
Flowers bloom at the Monticello, Virginia home of third U.S. President Thomas Jefferson, author of the Declaration of Independence.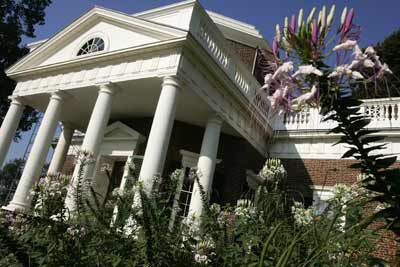 Work on the Monticello grounds began in 1768. Work continued on and off for several decades as Jefferson improved and expanded his plans.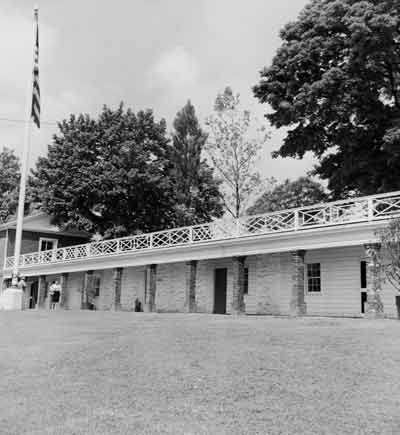 Authenticated News/Getty Images
Slave quarters were located on the Monticello plantation in an area called Mulberry Row. See the Monticello fish pond in the next photo.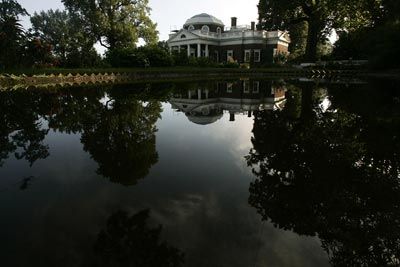 The grounds of the Monticello plantation include a small pond. See another view of the exterior before heading inside the mansion.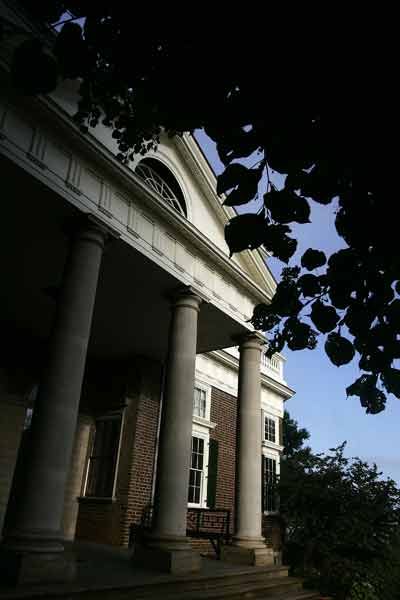 This portico was the main entrance in Jefferson's day. Take a look inside in the next few photos.
A letter-copying device with two pens attached, known as a 'polygraph,' lies on Thomas Jefferson's desk in the Cabinet area of Monticello.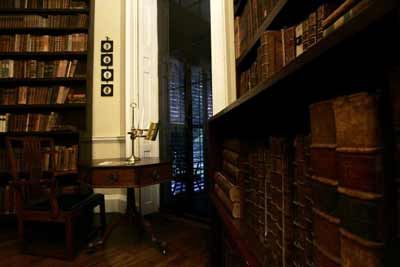 Here's a glimpse of Thomas Jefferson's library in Monticello. This was his third library -- the first burned in a fire, and the second was given to the U.S. Congress after the Capitol burned.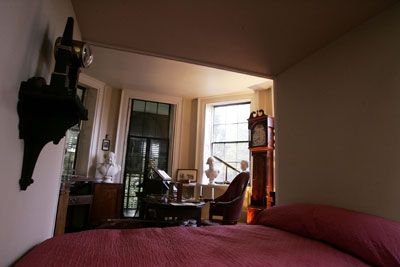 This is a peek inside a bedroom in Monticello. The entire home has about 11,000 square feet of living area.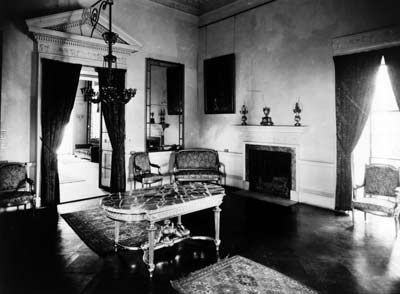 A more formal interior in Monticello, showing one of the building's eight fireplaces. Take another look at the grounds in the next photo.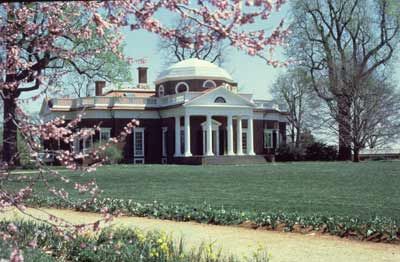 Kean Collection/Getty Images
One last look at the Roman neoclassical stylings of Monticello. Read more about Jefferson's home in How Monticello Works.