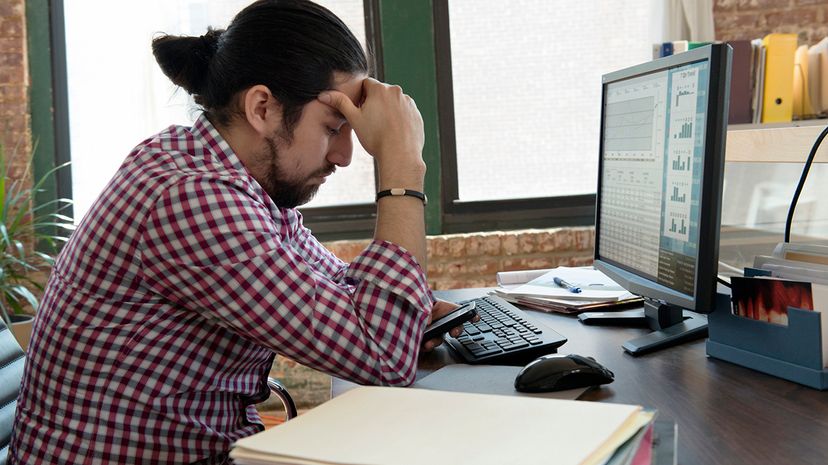 The next time you're tempted to tease a millennial for being entitled, you may want to check yourself: Not all young adults are Snapchatting their lives away. In fact, the research experts at travel booking website Expedia.com say most millennials (those ages 18-34) are too busy busting their butts at work to even stage the perfect poolside selfie.
According to the company's 2017 Vacation Deprivation report, 62 percent of millennials aren't taking time off to travel, making them the most vacation-deprived age group. And millennials couldn't change that status if they wanted to since they're also the group to receive the least amount of vacation time. And even when millennials do set aside some time to unwind, they're the group most likely to shorten their trips due to a looming workload compared to their older counterparts. Kinda makes you feel bad for smack-talking your younger colleagues, right?
"Globally, 60 percent of millennials surveyed reported being either somewhat or very vacation deprived," ​Christie Hudson, U.S. communications manager for Expedia.com says via email. "In the U.S., that number was 62 percent. Globally, vacation deprivation is on the rise (53 percent up from 49 percent from 2016), as is the tendency to stay connected to work while on vacation (24 percent in 2017 up from 20 percent in 2016)."
But it's not all bad news: Hudson says Americans overall are getting a bit better about allowing themselves time off. "The U.S. was less vacation deprived this year than last (a 4 percent drop)," she says. "And we saw a big drop in Americans feeling guilty about taking time off — down to only 8 percent in 2017 from 14 percent in 2016."
Expedia first commissioned its annual Vacation Deprivation study in 2000 to examine the work-life balance of Americans. Five years later, the company began comparing behaviors across different countries. "This year, it grew to encompass more than 15,000 people in 30 countries, giving us an incredible amount of data on trends around the world," Hudson says. "Year after year, we do see a few things remain relatively consistent, such as the fact that Europeans generally are better at using up their allotted vacation time — and receive more of it — than workers in Asia and North America."
But the takeaway remains the same: Workers all over the world, particularly the young ones, are desperate for more downtime. And what they'd go without for more vacation is eye-opening. "On a more lighthearted note, alcohol was the No. 1 thing people said they would give up for a week to have an extra day of vacation, two years running," Hudson says. "Runners-up both years were dessert and social media."
Depriving millennials of their media to document a strategically styled cocktail or cupcake seems pretty cruel, though — they're apparently deprived enough as it is.