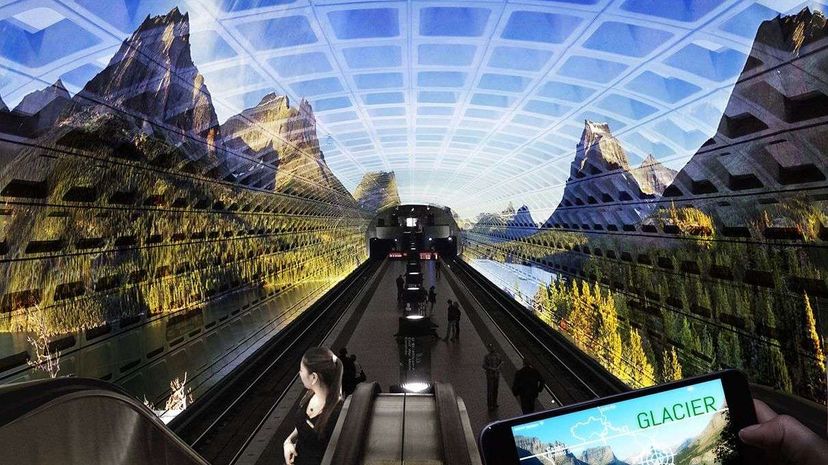 The American capital has a monument problem. More than 160 memorials and monuments crowd Washington, D.C., from the iconic Washington Monument to the hallowed ground of the Sonny Bono Memorial Park. There's just not enough real estate in the city to honor the number of individual heroes, groups of heroes, or heroic events in need of commemoration. That's why the National Park Service (NPS) wants to take the business of memorializing stuff "beyond grass and granite."
But if we don't memorialize our heroes with big hunks of rock and a couple acres of lawn, how do we do it?
In April the NPS, National Capital Planning Commission (NCPC) and Van Alen Institute launched Memorials for the Future. The competition aims to generate ideas about new ways to honor what's important to us without erecting a physical monument that requires a couple of acres of greenspace, a groundskeeper, public bathrooms, security guards, and a line item in the congressional budget.
"Congress has determined the downtown core of Washington D.C. is full, and the Commemorative Works Act prohibits additional memorials from being constructed in this area without specific congressional authorization," says Jenny Anzelmo-Sarles, a spokesperson for the NPS. "From the Park Service perspective, we want to know how we can continue to tell these stories when there is a finite amount of space available."
Right now, the process to establish a memorial in the District of Columbia is lengthy, expensive and involves working with Congress. If they authorize a proposal for a memorial, a nonprofit commission is established to handle fundraising, site selection, public engagement, compliance and more. More often than not, Congress puts the NPS in charge of managing and maintaining a memorial once it's built and opened — though NPS funding rarely increases accordingly — which is why they're so keen on exploring other avenues of preserving and consecrating the things we want to remember.
The White House put out a call for proposals for Memorials for the Future last October, asking for ideas about how to tell a nation's stories without taking up a lot of space. The competition received proposals from 89 teams spanning eight countries, representing a huge spectrum of disciplines: designers, artists, engineers, anthropologists, architects, environmental scientists and oral historians all threw their hats in the ring.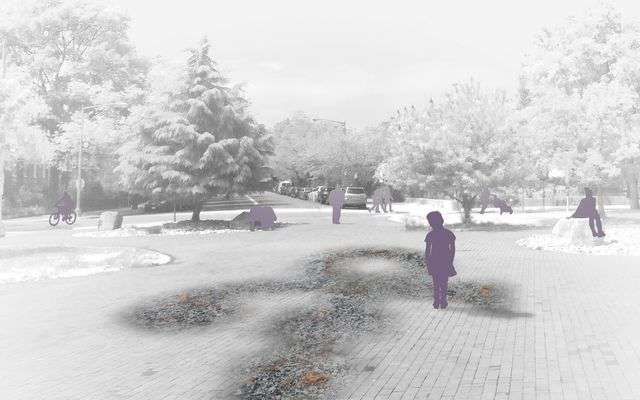 Some of the initial entries were web-based, like "MonYOUment," a "mobile-monument-making unit," which would allow people to make monuments to their own day-to-day life. More than half the entries focused on a specific physical space, like "Cultur-Altar," the proposal to memorialize Prince through creating a temporary Love Symbol out of charred offerings to the late cultural icon.
The jury apparently had a difficult time choosing between the ideas, because this week it chose four finalists to further develop their proposals, rather than the three originally planned for. The finalists represent very different approaches highlighting significant people and places around the District:
• "Climate Chronograph" plans to plant rows of trees near the water in Hains Park, at the confluence of the Potomac and Anacostia Rivers, in order to bring attention to climate change as the trees are submerged over the years due to sea level rise.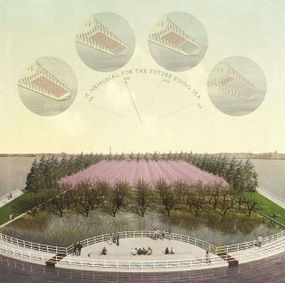 • "The Im(migrant)" uses podcasts, informational installations and plantings to trace the stories of immigrants and migrant populations around the city.
• "Voice Over" proposes placing automated storytelling "parrots" at established monuments all over the city to enrich the visitor experience at existing memorials.
• "American Wild" wants to use the walls of the Anacostia Metro station as a screen on which to project high-definition videos of distant national parks.
These finalists each receive $15,000 to work with the judges and design experts to flesh out their ideas over the next few months. And although all four finalists will take part in an exhibition in September where the winner will be announced, it doesn't mean any of these ideas will necessarily become a reality. This is an ideas competition, after all.
"Who knows will come out of it? This contest may inform or help guide how the National Park Service tells these stories throughout the country, starting here in the District," says Anzelmo-Sarles. "We're looking to reimagine the traditional approach to memorials and create new ideas to honor the stories, heritage and culture in our country."