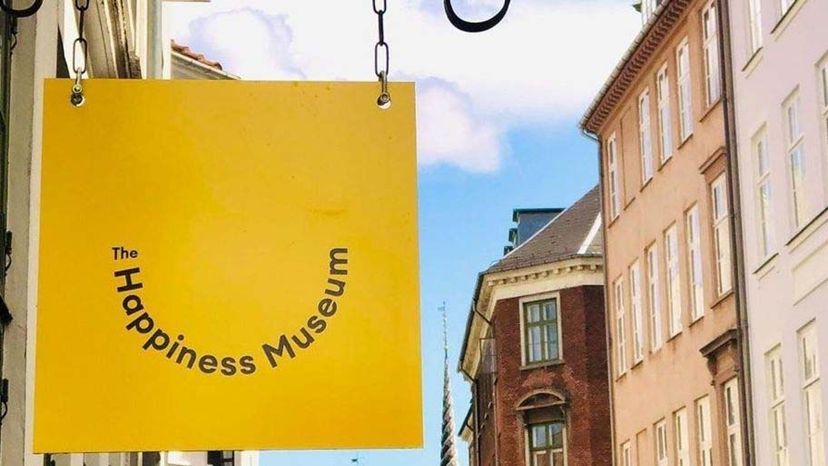 According to the Happiness Museum website, it is "A small museum about the big things in life."
The Happiness Museum
Happiness may feel like a foreign concept in 2020, but for the Danes, joy's not so far-fetched. Denmark, the world's second happiest country, debuted The Happiness Museum — a physical structure encompassing the most coveted emotion — on July 14, 2020. This 2,585-square-foot (240-square-meter) space in Copenhagen's historical center showcases the idea of happiness, past and present, at a time when the world needs it most.
Independent think tank the Happiness Research Institute launched the museum after years of requests from people hoping to find "a magical place" in their lackluster office space. "So we thought, why don't we create a place where people can experience happiness from different perspectives and give them an exhibition where they can become a little bit wiser around some of the questions we try to solve?" Meik Wiking, CEO of the Happiness Research Institute, told CNN Travel.
The idea sparked well before COVID-19, but like many new 2020 businesses, the global pandemic caused some hiccups. Wiking's team had to decide between opening with limited guests due to closed borders and social-distancing requirements, or holding off until the situation looked brighter. They went with the former, opening their doors with COVID-19 stipulations to give even a small number of guests the chance for a bit more happiness in these trying times.
What's Inside the Happiness Museum?
The Happiness Museum is a true ode to the emotion. It explores happiness across the globe, including its perceptions throughout history, how the emotion varies across regions, and why some countries, such as Denmark, are happier than others.
Exhibits feature happiness artifacts from around the world, which help visitors understand and visualize what happiness looks like in places they may never visit. The museum lets visitors grasp the tangible "what" behind happiness, but the "why" is equally important. When one guest, a self-proclaimed "happy guy," left the museum with a new appreciation for the reasons behind his joy, the museum called this "the best review we could get," according to CNN.
The "Why" Behind Denmark's Happiness
Visitors aren't the only ones uncovering their deep-rooted happiness. The Happiness Museum gives visitors perspective on the "why" behind happy countries, such as Denmark and neighboring Finland, which ranks first on the U.N.'s World Happiness Report. Some of the Nordic countries' common happiness factors include trust among communities and hygge, the Danish and Norwegian term for cozy contentment.