Angel Falls, located in the Bolivar province of Venezuela, not only claims the distinction of being the highest waterfall in the world at an astonishing 3,212 feet tall (979 meters), but it also has the single highest plunge in the world. After a short drop of about 100 feet, Angel Falls drops 2,648 feet off of a flat-topped plateau known as Auyan-Tepui ("Devil's Mountain").
Angel Falls was "discovered" accidentally by an American aviator, Jimmie Angel, in 1933. Looking for the world's tallest waterfall was the last thing on Angel's mind at the time -- the bush pilot had been searching Venezuela for famed gold ore mines and happened to fly over the location. The falls were a well-known landmark, however, for the Pemón, the people native to the region [source: Popular Science]
While waterfall enthusiasts may head to Angel Falls to view the drop alone, the area surrounding the falls is also noted for its particular beauty. A myriad of plants and flowers can be found near the plateau, including the orange and yellow lantana, the purple Princess Flower, the pink Mimosa and many types of orchids and bromeliads. Adding to the beauty, Angel Falls can play dramatic tricks with the local microclimate. Because of the plunge's tremendous height, gusts of wind create massive mists and spray around the plateaus, and rains mixing in with the cascading water can create extra limbs off of the falls.
Related Articles
More Great Links
Sources
Encyclopedia Britannica Online. "River: World Distribution of Waterfalls." 2012. (Jan. 2, 2012) http://www.britannica.com/EBchecked/topic/504801/river

Link, Matthew. "World's Most Spectacular Waterfalls." Travel and Leisure. May 2009. (Dec. 30, 2011) http://www.travelandleisure.com/articles/the-worlds-most-spectacular-waterfalls

Merco Press South Atlantic News Agency. "The World's Third Highest Waterfall Discovered in Peru." Dec. 4, 2007 (Dec. 28, 2011) http://en.mercopress.com/2007/12/04/the-world-s-third-highest-waterfall-discovered-in-peru

Pavils, Gatis. "Olo'Upena Falls." (Dec. 28, 2011) http://www.wondermondo.com/Countries/NA/US/Hawaii/Oloupena.htm

Pavils, Gatis. "Pu'uka'oku Falls." June 6, 2010. (Dec. 29, 2011) http://www.wondermondo.com/Countries/NA/US/Hawaii/Puukaoku.htm

Popular Science. "Plane Pilot Sights Highest Waterfall in World." April 1938. P. 37. (Dec. 29, 2011) http://books.google.com/books?id=wigDAAAAMBAJ&pg=PA37&dq=popular+science+1930&hl=en&ei=vvbJTp6GD4KWtwe11eX4Cw&sa=X&oi=book_result&ct=result&resnum=3&ved=0CDkQ6AEwAjgy#v=onepage&q&f=true

World of Waterfalls. "Browne Falls." (Dec. 29, 2011) http://www.world-of-waterfalls.com/new-zealand-browne-falls.html

World Waterfall Database. "James Bruce Falls." 2012. (Jan. 1, 2012) http://www.worldwaterfalldatabase.com/waterfall/James-Bruce-Falls-1191/

World Waterfall Database. "Balaifossen." 2012. (Dec. 29, 2011) http://www.worldwaterfalldatabase.com/waterfall/Balaifossen-633/

Law, Sherry. "The tallest waterfalls in the world." July 29, 2008. (Dec. 29, 2011) http://www.helium.com/items/1130697-worlds-tallest-waterfalls

World Waterfall Database. "Vinnufossen." 2012. (Dec. 29, 2011) http://www.worldwaterfalldatabase.com/waterfall/Vinnufossen-766/

World Waterfall Database. "World's Tallest Waterfalls." (Dec. 27, 2011) http://www.worldwaterfalldatabase.com/tallest-waterfalls/total-height/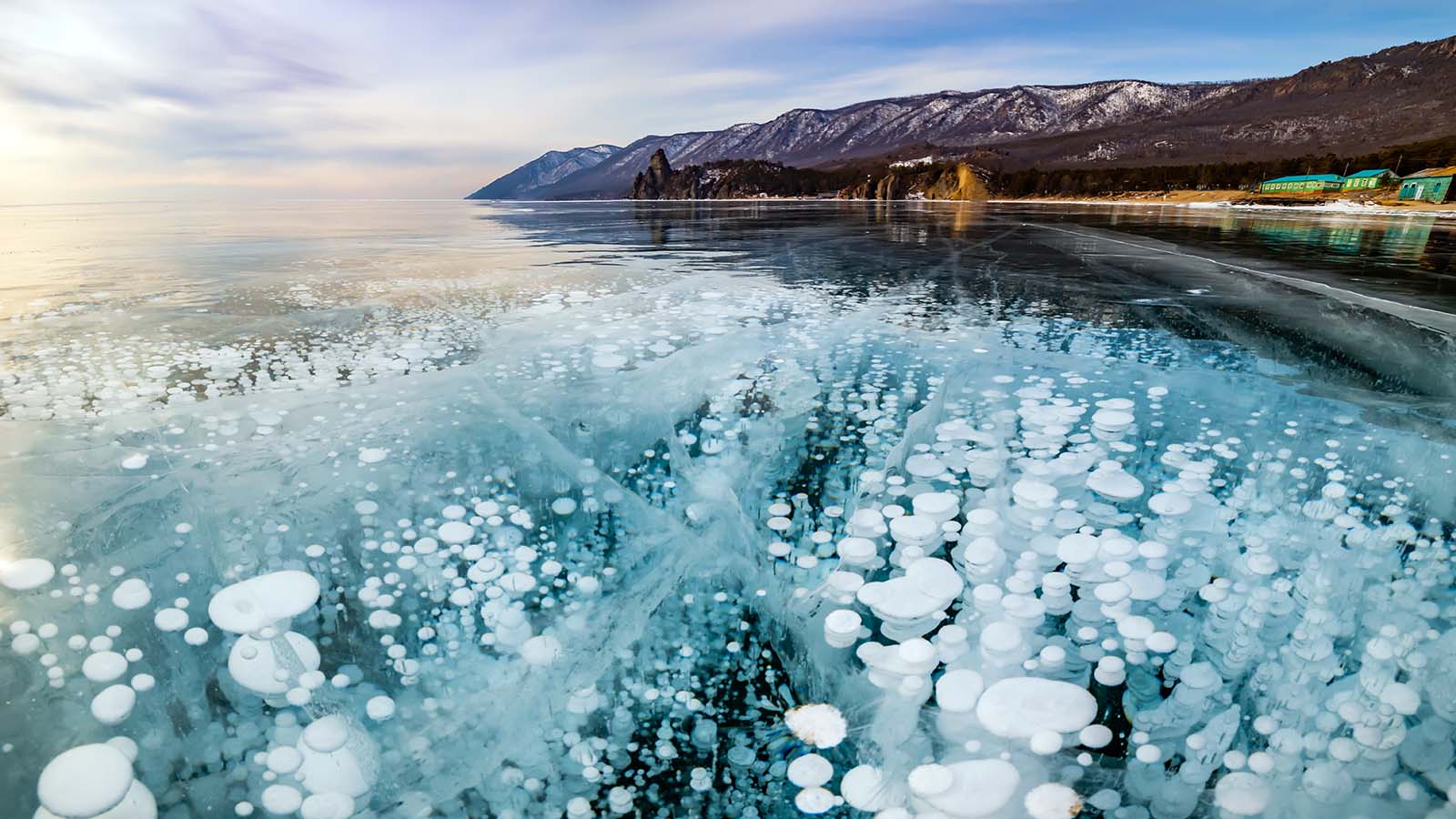 Up Next
Lake Baikal is a massive, ancient lake in Siberia. It's home to nearly 4,000 different species, earning it the nickname the 'Galapagos of Russia.'
---