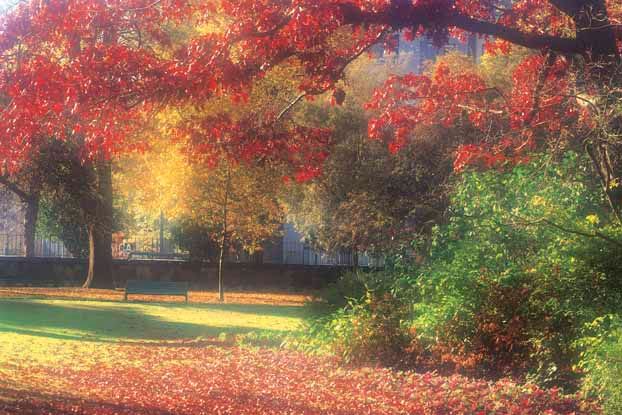 Fall is a time for amazing tree colors and fun activities. Look through this gallery to see beautiful fall pictures and events.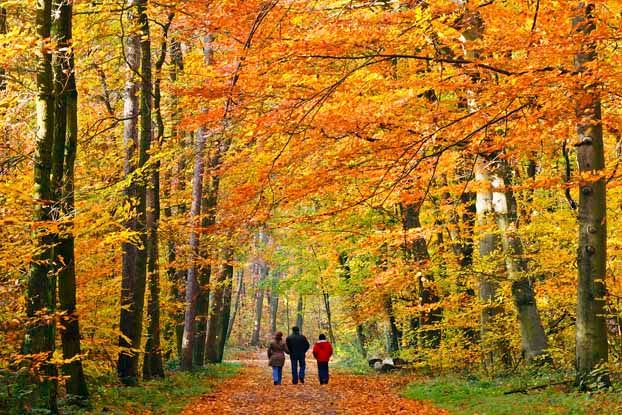 The most vibrant fall colors come from a warm, wet (but not too wet) spring, a dryer summer, and cool crisp autumn nights.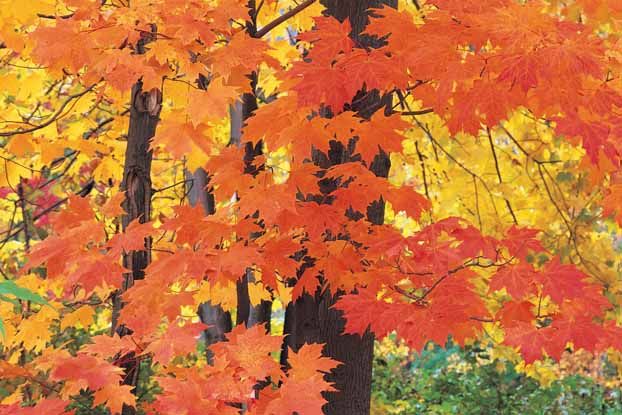 Photodisc/Digital Vision/Thinkstock
One reason leaves change color is that they don't produce chlorophyll in the fall months (which gives the green color). This allows the yellow and orange pigments to shine through. Learn more about why leaves change color and turn red.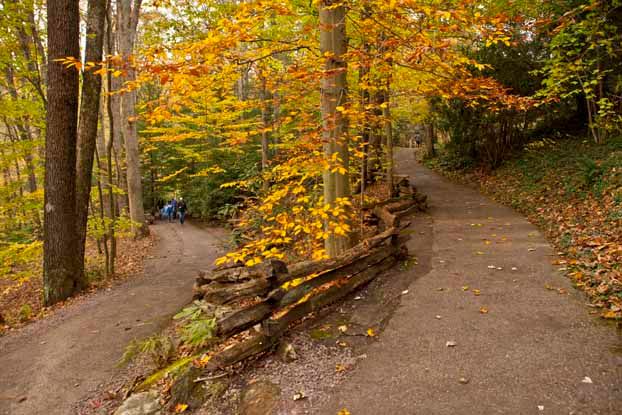 © Richard T. Nowitz/Corbis
Here's a wooded trail on the property of Fallingwater, architect Frank Lloyd Wright's masterpiece, within Bear Run Nature Reserve, Penn.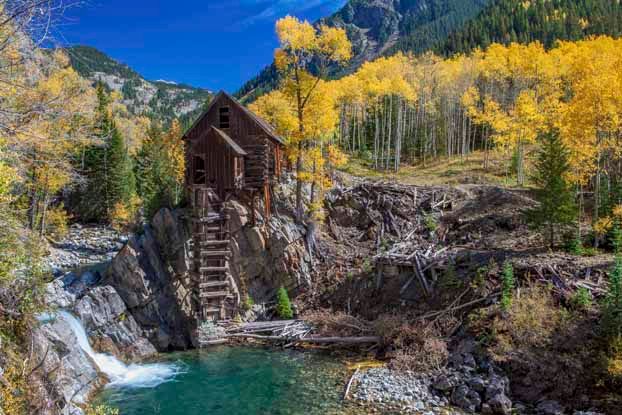 This beautiful, old mill, built in 1892, and perched precariously on the banks of the Crystal River, Colo., looks even more spectacular against the fall colors.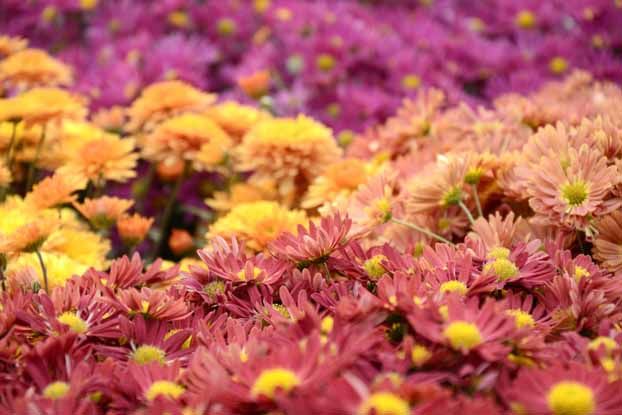 Chrysanthemums (aka "mums") are always a sign that fall is here. They need a short day length in order to bloom. Learn more about chrysanthemums.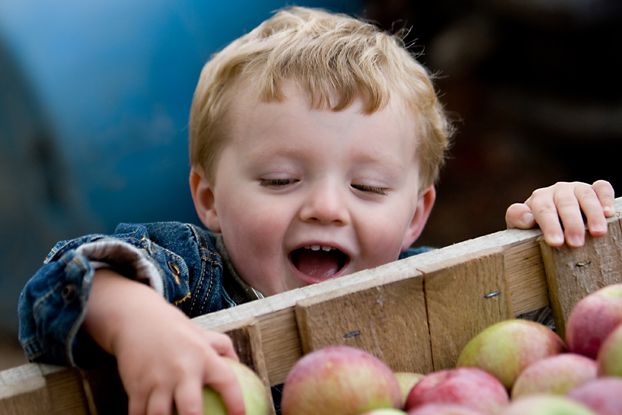 And let's not forget the foods of fall, like picking out some apples at a farmer's market. There are more than 7,500 types of apples.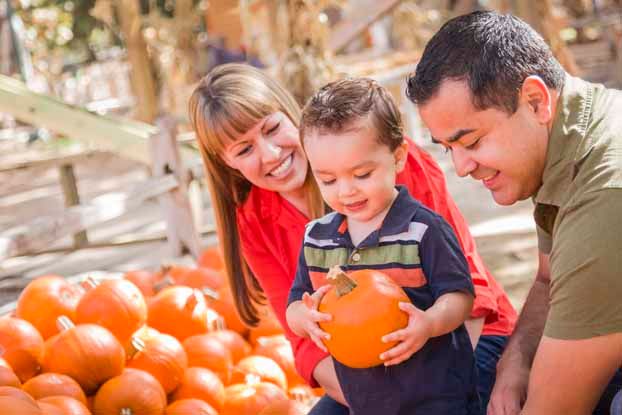 You could select your own pumpkin at a pumpkin patch.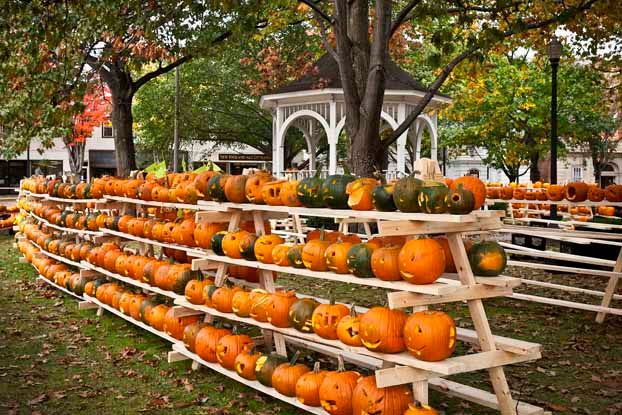 © John Greim/LOOP IMAGES/Loop Images/Corbis
Here's a pumpkin festival in Keene, N.H. Though large pumpkins make the best jack-o'-lanterns, they tend to be tough and stringy, so they aren't the best for cooking. If you want use your pumpkin for cooking, go for a smaller one, like a sugar pumpkin.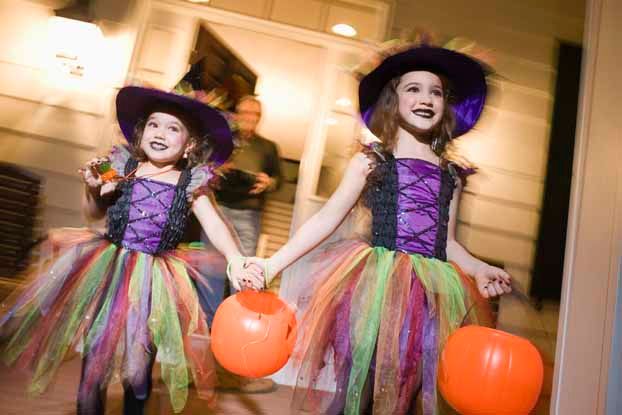 These sisters are dressed for Halloween trick or treating and hoping to get a large collection of candy. Halloween is a fall festival with ancient Christian and pagan roots. Find out more about How Halloween Works.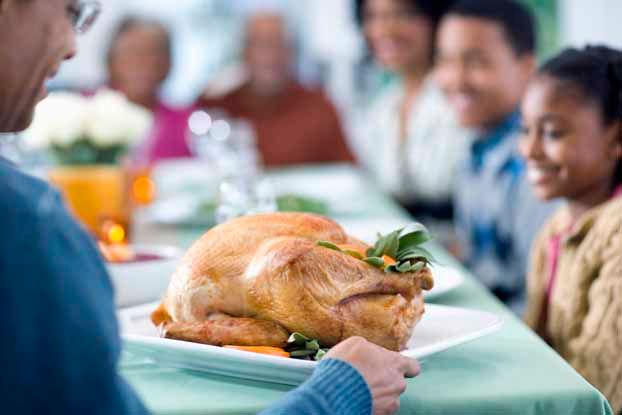 Fall in the U.S. traditionally ends with the Thanksgiving dinner, complete with turkey. This roasted bird was not part of the original Thanksgiving feast, which more likely consisted of deer and geese. Find out more Thanksgiving myths.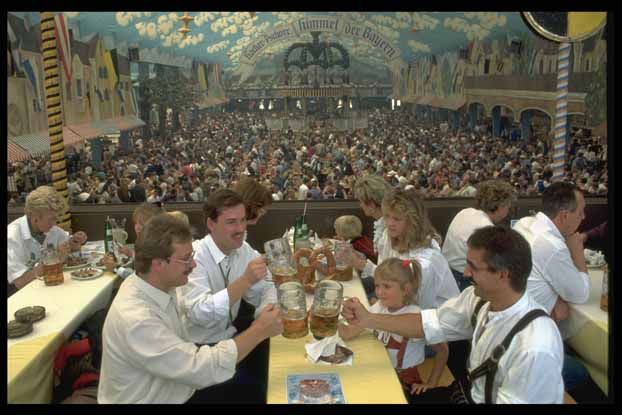 © Regis Bossu/Sygma/Corbis
Of course, fall isn't just celebrated in the U.S. Other countries have autumn festivals, too. Here, a family enjoys Oktoberfest in Munich, Germany. Beer tents are a big part of the festivities.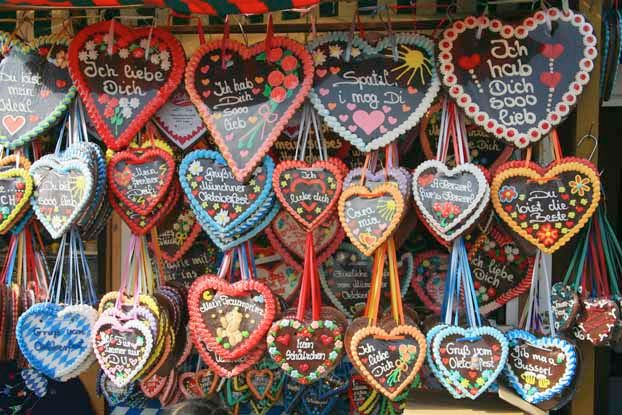 The gingerbread necklace is a traditional Oktoberfest souvenir.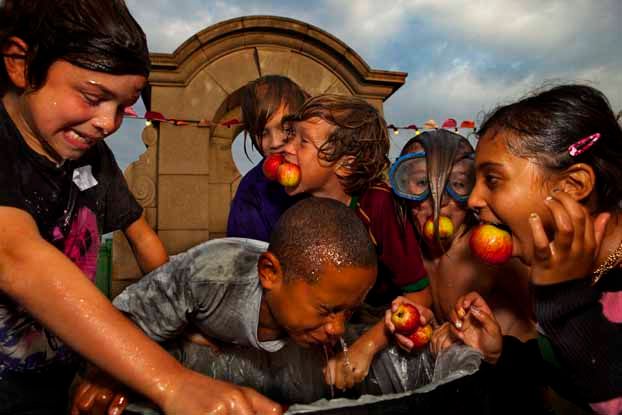 © Barry Lewis/In Pictures/Corbis
Children take part in traditional apple bobbing during the autumn Thames festival in London.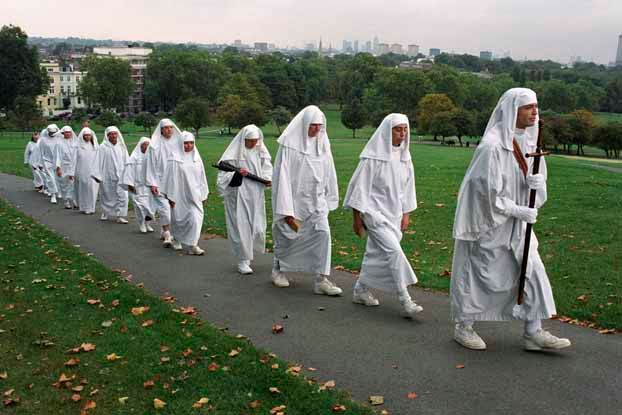 A procession of Druids walk up to the summit of Primrose Hill, England, during their harvest festival on the autumnal equinox. Druidism is rooted in pre-Christian pagan rituals of Western Europe.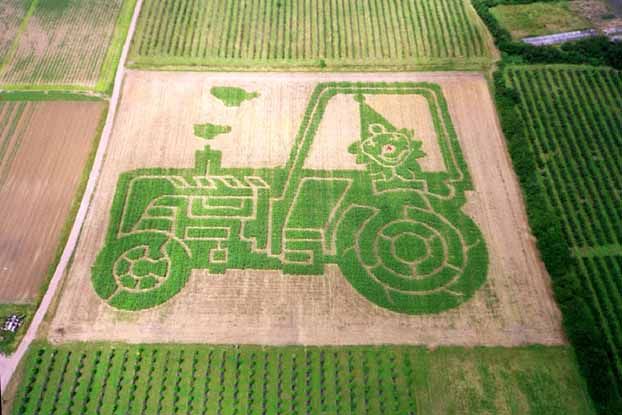 © Kent News & Pictures/Sygma/Corbis
Corn mazes are popular in England, too, where they are called maize mazes. This comical picture of a clown driving a tractor took the farmer a month to grow.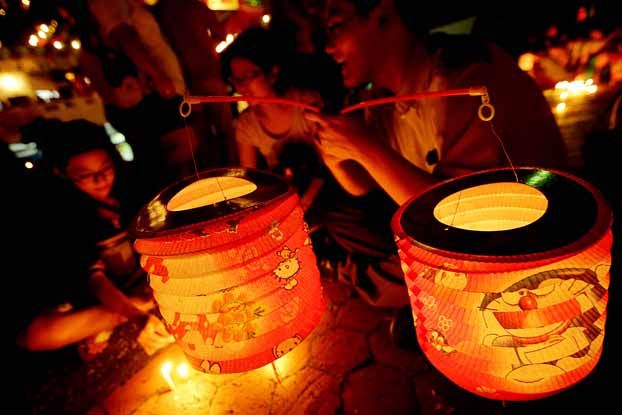 © Aizuddin Saad/NurPhoto/Corbis
A Chinese family celebrates the lantern festival in Kuala Lumpur, Malaysia. This fall festival is popular among Chinese people worldwide.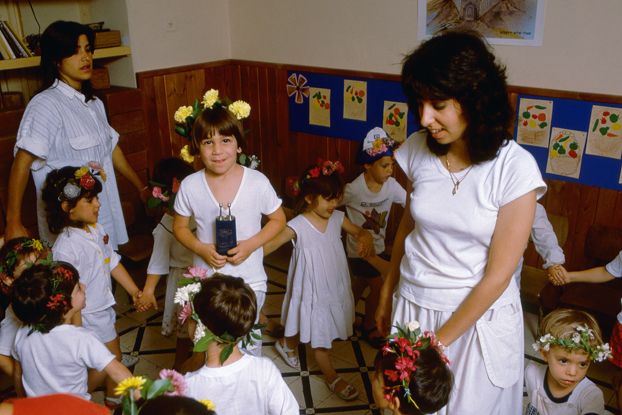 © Richard T. Nowitz/CORBIS
Children celebrate the harvest festival of Shavuot in a kindergarten in Jerusalem, Israel. Shavuot commemorates the day God gave the Torah to the Israelites.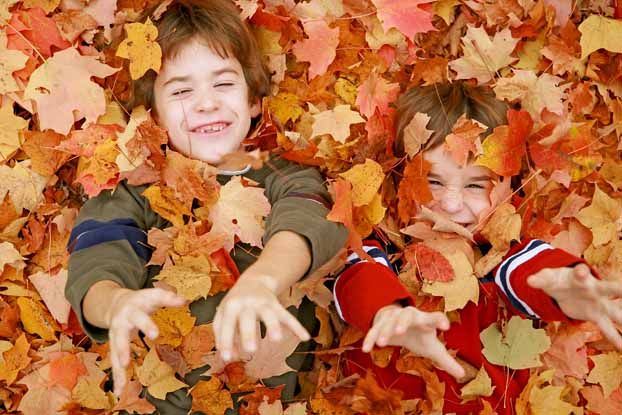 The best part of fall might be just lying in the leaves with your best friend.