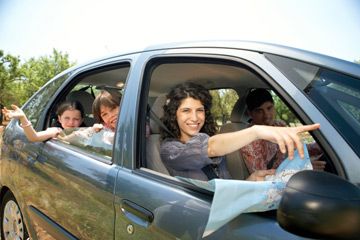 Maria Teijeiro/Lifesize/© Getty Images/Thinkstock
Everyone needs a vacation once in a while, and traveling as a family can be a great way to relax and spend time together. But before you pack the car, how do you decide where to go? Consider these ideas for your next family vacation.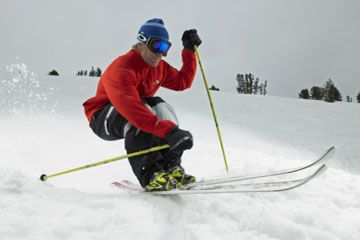 Mike Powell/Lifesize/Getty Images
For an active, adventurous vacation, try taking the family snow skiing in the mountains. Be sure to enroll little ones or novice skiers in ski school for lessons in safety and basic technique.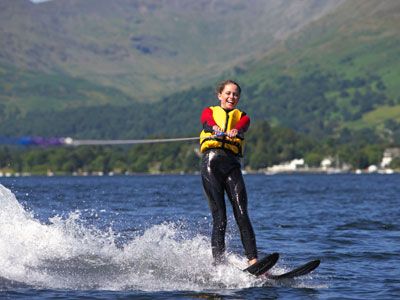 Michael Blann/Getty Image
If you prefer your water in liquid form, try water skiing or any number of other water sports and activities. Looking for more of a team effort? Try white water rafting.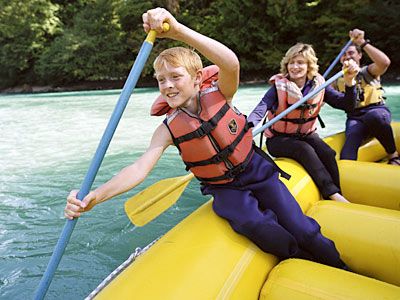 Digital Vision/Thinkstock
White water rafting is a fun way to spend time together. Routes usually include a few rapids, but a lot of the trip will be a relaxing paddle down a peaceful river. It can be a great opportunity to enjoy the great outdoors and one another's company.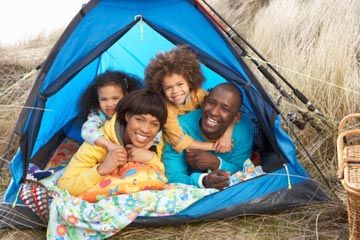 Depending on the location, you could make that rafting trip a one-day event, or you could opt to spend the night in the great outdoors. Camping has long been a favorite vacation for families, and kids will love cooking s'mores over the fire and sleeping under the stars.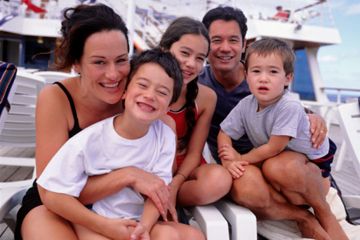 Steve Mason/Photodisc/Thinkstock
If you think a road trip sounds like torture, try making the journey part of the vacation -- go on a cruise! In addition to excursions ranging from beachy to historical, cruise ships are full of family-friendly fun through kids' camps, swimming pools, nightly entertainment and parties galore.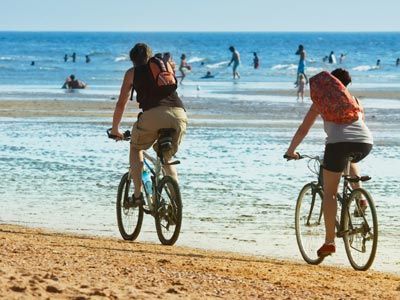 ©iStockphoto.com/Enjoylife2
Plan it right, and your relaxing trip to the beach can also be fun and adventure-filled for the kids. Try family activities like biking along the shore, building sand castles or searching for starfish in the ocean -- but don't forget to schedule some downtime, as well!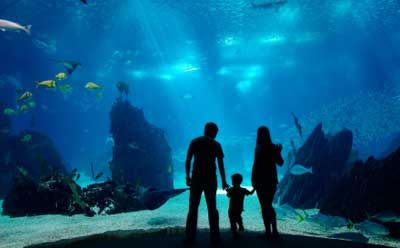 ©iStockphoto.com/Shalamov
Aquariums are the perfect complement to a beach vacation, allowing kids to see underwater critters in action. And since they're usually indoors, they're ideal for rainy days during a coastal vacation.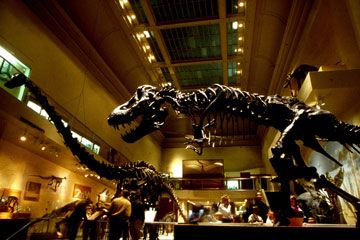 Whether your family is full of amateur archaeologists, sports nuts or aspiring artists, there's a museum to satisfy their cravings to learn more. Many museums also cater to both young and old -- so everyone in the family is sure to enjoy the trip.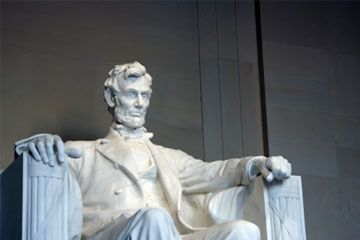 Sometimes, seeing artifacts in a standard museum just doesn't cut it. Many cities tout historically significant sites, such as the Lincoln Memorial in Washington, D.C., and visiting them can be an excellent opportunity to teach kids about historical events that took place there.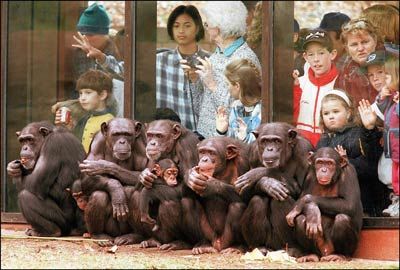 William West/AFP/Getty Images
Got a kid that's critter crazy? A visit to a zoo can be an enjoyable and educational outing for the animal lovers in your family.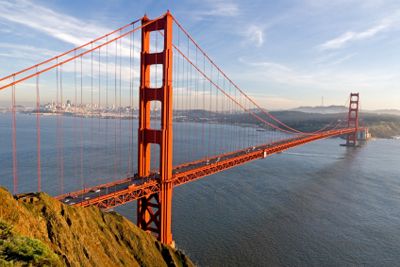 Seeing famous landmarks as a family can make for monumental memories and fantastic photo opportunities. The Golden Gate Bridge in California is an iconic structure -- and perhaps the perfect background for a family portrait!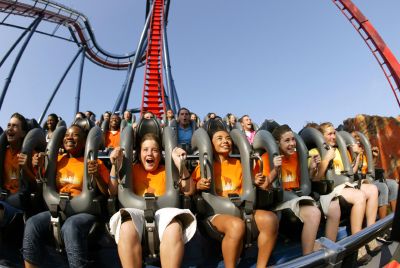 Whether you're a fan of riding roller coasters, opting for gentle 'kiddie' rides, meeting characters, or admiring the clever decorations, theme parks can be fun for more than just the adventurous teens in your family.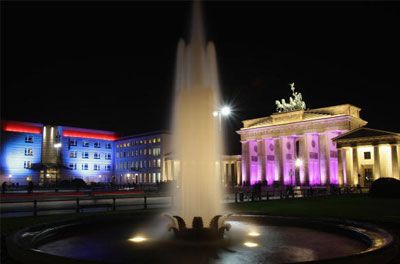 Andreas Rentz/Getty Images
Before booking a vacation, find out whether there are festivals or parades happening in the city you're visiting. Family-friendly festivals can provide a unique opportunity to experience the city's culture. During the Festival of Lights in Berlin, famous landmarks are illuminated.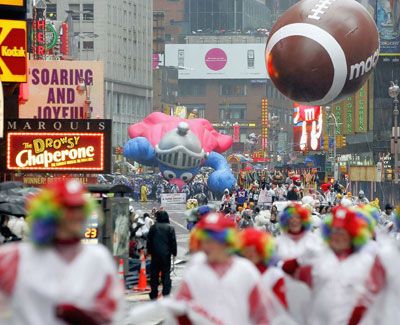 Stephen Chernin/Getty Images
Like the Macy's Thanksgiving Day Parade, some festivals and celebrations are so famous that they draw hundreds or thousands of visitors each year. Plan ahead -- you may want to avoid the crowds! For more great tips for your next family vacation, read our list of 10 Suggestions on What's Worth the Spend When You're on Vacation.