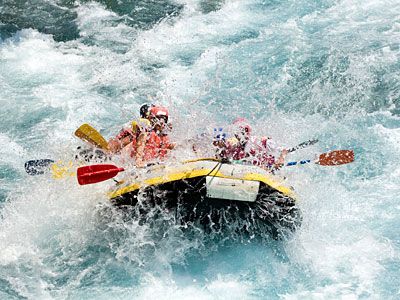 Dress appropriately: Alaska's rapids are framed by magnificent blue-white glaciers. But because the river water is glacier runoff, it's extra cold. So don't forget your drysuit and warm footwear!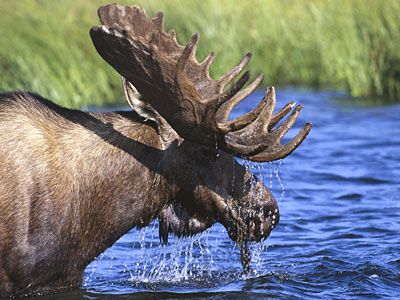 Be a polite guest: From your white-water raft, you may catch a glimpse of some brown bear or moose. But remember, you're visiting their neighborhood, so be both cautious and respectful.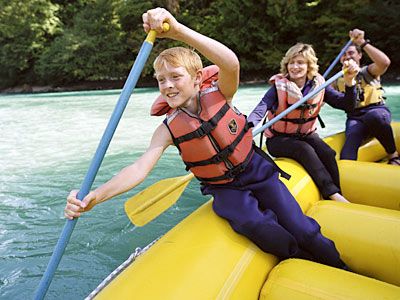 Digital Vision/Thinkstock
Take time for family and friends: The Nenana River, one of the most popular white-water rafting rivers in Alaska, is located in majestic Denali National Park and Preserve, and it offers a variety of rafting experiences for all ages and skill levels.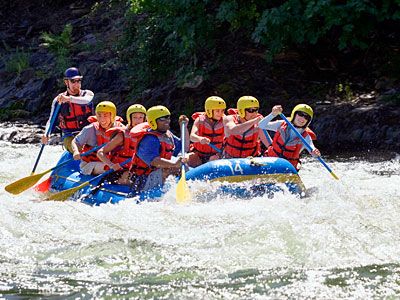 Play it safe: You wouldn't drive a car without wearing a seat belt, would you? And you wouldn't white-water raft without shoes to protect your feet from sharp rocks, a helmet and a life jacket.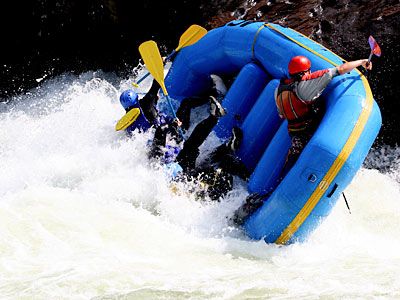 Sometimes it's best to get out of the fast lane: If you're thrown out of the raft, swim to an eddy. An eddy is an area of calm water behind a large rock or other obstacle in the river. If you stay in the eddy, you won't be swept downstream by the current.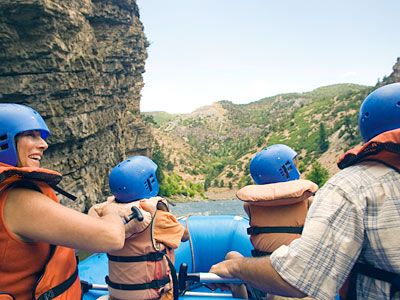 Brand X Pictures/Thinkstock
You're never too old to have fun: People of all ages can enjoy white-water rafting in Alaska. The state's many rivers provide rafting for all skill levels. A trip can range from a relaxing afternoon on the water to a white-knuckle thrill ride.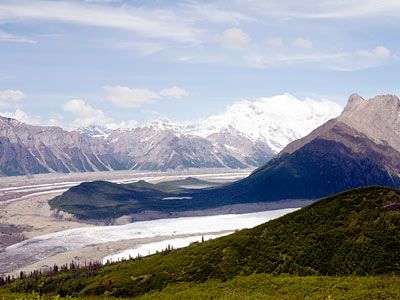 Take in the view: Wrangell-St. Elias National Park is the largest national park in the United States. It's six times as large as Yellowstone National Park, and as you float down its rivers, you'll see breathtaking views of glaciers and mountains.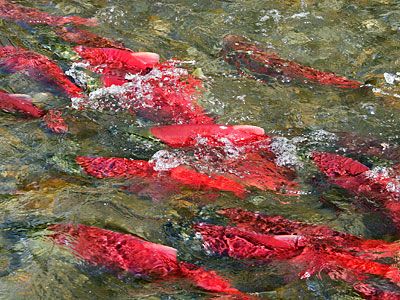 Hang with the best of the best: National Geographic ranked the Alaska's Alsek and Tatshenshini Rivers No. 1 for white-water rafting. Rafters have spied all sorts of beautiful wildlife, from grizzly bears to spawning salmon!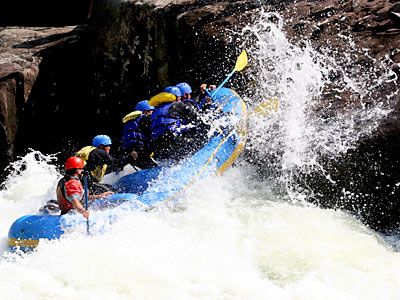 Know when you're outclassed: Class VI white water should never be navigated by anyone but an expert. These rapids are hazardous, with huge waves, sharp rocks and steep drops. They usually come with the warning label "danger to life and limb."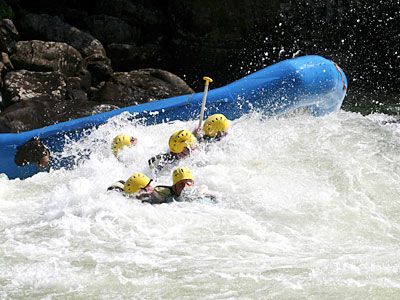 Right your wrongs: If you plan to white-water raft, you'll need to know how to right a capsized raft. Some of the techniques used to flip a capsized raft are known as the "flip line," "knee flipping" and "T rescue."