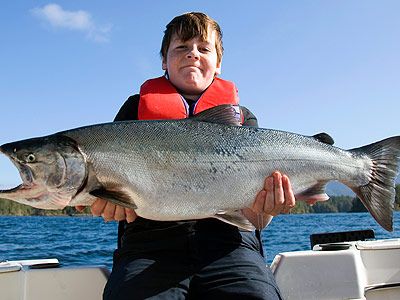 Grant V. Faint/Getty Images
Walk carefully, be prepared to carry a big fish: Whether you're on a slippery fishing boat, or maneuvering a challenging work situation, it's a good idea to watch where and how you step. And if you reel in a big one, get ready to hoist that thing!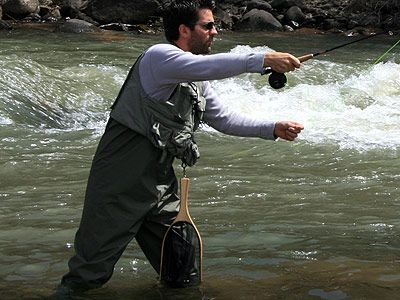 Dress for the job you want, not the one you have: By day, you're a day trader, but on the weekends, you're an avid angler. You wouldn't wear your Brooks Brothers for baiting just like you wouldn't wear your waders on Wall Street. Clearly, this man is heeding our advice.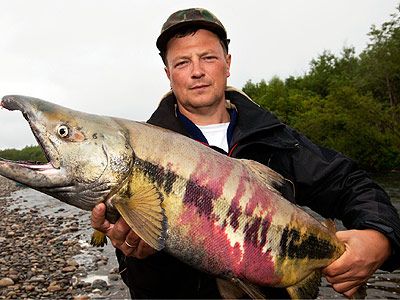 Think big: Well, maybe not that big (the 97-pound world record salmon was caught in 1985 on the Kenai River), but why not shoot for the stars?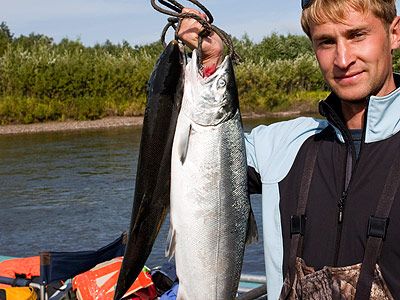 But also, good things come in small packages: Little fish count, too!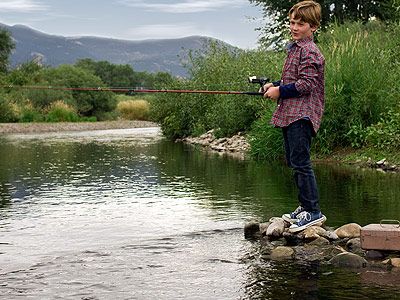 Never count out beginner's luck: You don't have to be the biggest, strongest or most experienced to win the prize. Sometimes being in the right place at the right time is good enough.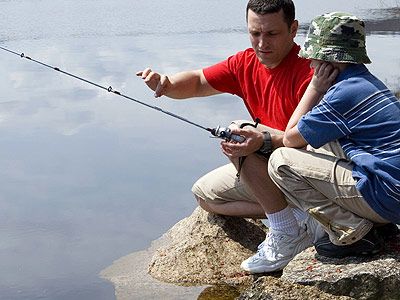 Respect your elders: Luck has its place, but sometimes you need to listen to (and accept help from) people who've been at it longer than you have.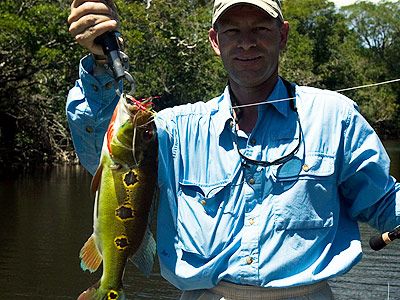 A bad day of fishing is better than a good day at work: Whoever came up with this gem sure had it right. Sure, work pays the bills -- but fishing feeds the soul.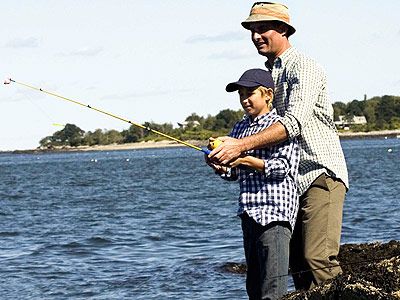 Share and share alike: At the end of the day, it's not about who came in first, but how everyone works together.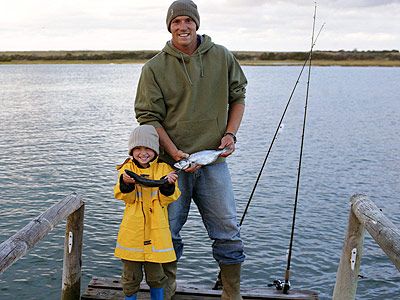 Simon Bottomley/Getty Images
Two heads are better than one: You can't go it alone all the time. If you work together, you could reel in the big one.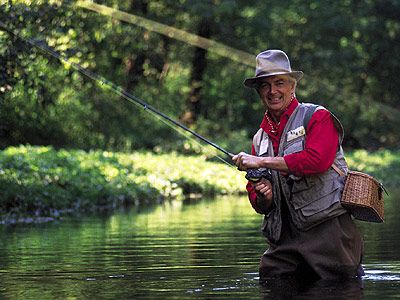 Live simply: Sometimes you don't need a guide, a boat and all the fancy equipment -- waders and a pole are enough for a perfect day.