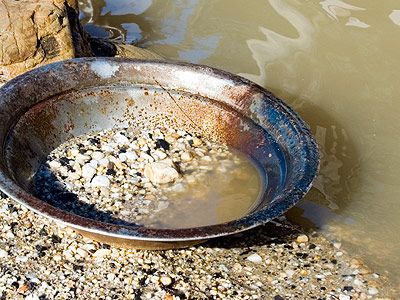 Convenience has its price: No need to trample through streams anymore! Most gold-panning tours in Alaska sell bags of gold-panning dirt, which comes from placer mines throughout the state.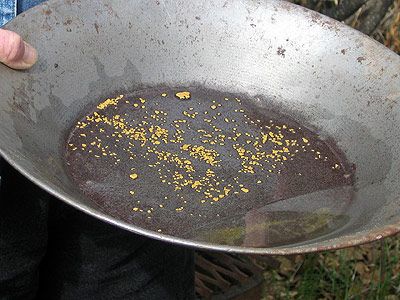 Pay attention, or you'll miss something: Even in gold-rich Alaska, finding sizable gold nuggets when panning is rare. More likely, you'll find small gold flakes in your pan. Use tweezers to remove the flakes and deposit them in a vial for safekeeping.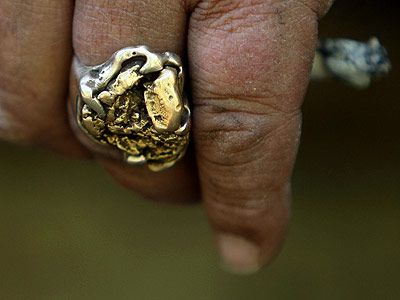 Justin Sullivan/Getty Images
If it's worth anything, it takes time and patience: Panning for gold takes a huge time investment with a small potential for reward. Of course, if you're the impatient type, you can purchase gold nuggets from one of Alaska's gold jewelry or gift shops.
Justin Sullivan/Getty Images
Practice makes perfect: It takes a while to get the swishing technique down, so when you're on the hunt for gold in Alaska, stop by a gold mine tour company. Many have panning supplies on hand and can show you how it's done.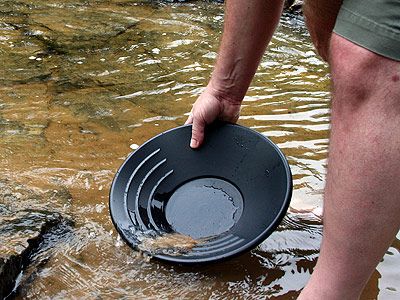 Sometimes you have to get your feet wet: It's nice to stay tidy and dry, but in life, as with panning for gold in Alaska's rivers, that's not always possible.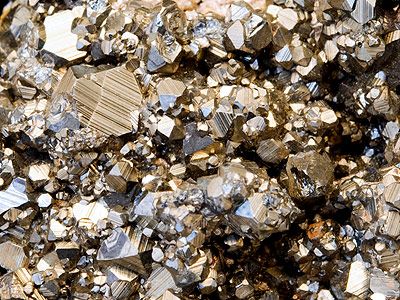 Don't be fooled by what you see: In Alaska, pyrite (fool's gold) is found alongside gold. Pyrite looks like gold in the pan, but you have to rely on more than just your eyes.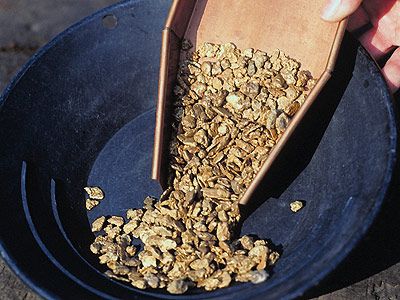 Get rid of the big obstacles first: With any project or endeavor, overcoming the large obstacles first is a good idea. The same goes for gold panning -- get rocks out of the way so you can sift through the smaller stuff.
Sometimes it's just luck: No matter how enthusiastic or prepared you are in life, or in gold panning, sometimes it's a matter of being lucky. Modern day Alaskan gold prospectors can pull in more than one ounce of gold -- worth $1,300 in 2010 -- per week.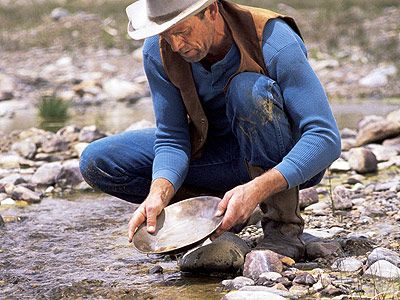 Location is everything: Whether you're buying a house or panning for gold, a good location means everything. That's why Alaska is a great choice: Recently, the largest ever gold lode was found about 235 miles (378 kilometers) from Anchorage.
Don't base your future on a get-rich-quick scheme: Practice and hard work are more reliable ways to accumulate wealth. But if you're panning for gold because it's fun, keep in mind that Alaskan gold is some of the purest (88 percent) and most plentiful.