1
Taking in All the Sights
Of course, the best part of travel is enjoying all the sights that a different locale has to offer. Diabetics should feel confident that they can do just that, with proper attention to their condition.
If your travels include physical activity, such as walking tours, hiking, rafting or cycling, stock a cooler with drinks and snacks, as well as your medications. Be aware of how often you go to the bathroom, and avoid dehydration.
Bring plenty of loose-fitting cloths, and comfortable shoes and socks (and support hose, if necessary). "I always [pack] extra socks and sneakers, to make sure Trevor's feet are dry and clean," Jones says. If you're visiting a beach, opt for wearing beach-specific shoes instead of open-toe sandals or walking barefoot (the same holds for the hotel pool).
Keep in mind that popular destinations such as big cities -- Las Vegas and New York City are good examples -- often feature a late-night entertainment schedules that visiting diabetics may be unaccustomed to. Plan accordingly by getting enough rest and staying hydrated with non-alcoholic, caffeine-free beverages.
Young diabetics visiting amusement parks or similar attractions are going to want to enjoy the rides. Parents can allow them with little inconvenience. Again, an ounce of prevention works wonders.
"For attractions, I always stop at the gate and let them know that I am with a diabetic," Jones says. "I show them the medications, introduce them to Trevor, and see what kind of accommodations they might have if needed."
Ready to hit the road? We've got lots more information below.
Related Articles
Sources
AirSafe. "Air Travel Advice for Diabetics." AirSafe.com. (June 30. 2011). http://www.airsafe.com/issues/medical/diabetes.htm

Chandran, Manju and Steven Edelman. "Have Insulin, Will Fly: Diabetes Management During Air Travel and Time Zone Adjustment Strategies." Clinical Diabetes, American Diabetes Association. April 2003 (June 30, 2011). http://clinical.diabetesjournals.org/content/21/2/82.full

Diabetes.co.uk. "Diabetes and Travel." Diabetes.co.uk, The Global Diabetes Community. (July 1, 2011). http://www.diabetes.co.uk/travel.html

FitForTravel. "Diabetes Mellitus and Travel." NHS National Services Scotland. (July 1, 2011). http://www.fitfortravel.nhs.uk/advice/advice-for-travellers/diabetes.aspx

Jones, Laura. Personal interview. July 1, 2011.

McConnell, R. "Travel Advice for Diabetics." Hereford College. Reviewed, February 2002. (June 29, 2011). http://www.hertford.ox.ac.uk/index.php?option=com_content&task=view&id=319&Itemid=54

Swanepoel, Alison and Dave Swanepoel. "Diabetic Travel Advice for Special Circumstances." DiabetesExplained.com. (July 1, 2011). http://www.diabetesexplained.com/diabetic-travel-advice-for-special-circumstances.html

TravelHealth. "Diabetic Travellers (sic)" Nov. 20, 2006 (July 2, 2011). http://www.travelhealth.co.uk/advice/diabetic.htm

WebMD. "Diabetes Health Center: Overview and Facts." WebvMD.com. (June 30, 2011). http://diabetes.webmd.com/guide/diabetes-overview-facts

WebMD. "Tips for Traveling with Diabetes." WebMD.com. Reviewed, March 8, 2009 (June 30, 2011). http://diabetes.webmd.com/guide/tips-traveling

WebMD. "Understanding Diabetes -- the Basics." WebMD.com. (June 29, 2011). http://diabetes.webmd.com/guide/understanding-diabetes-basics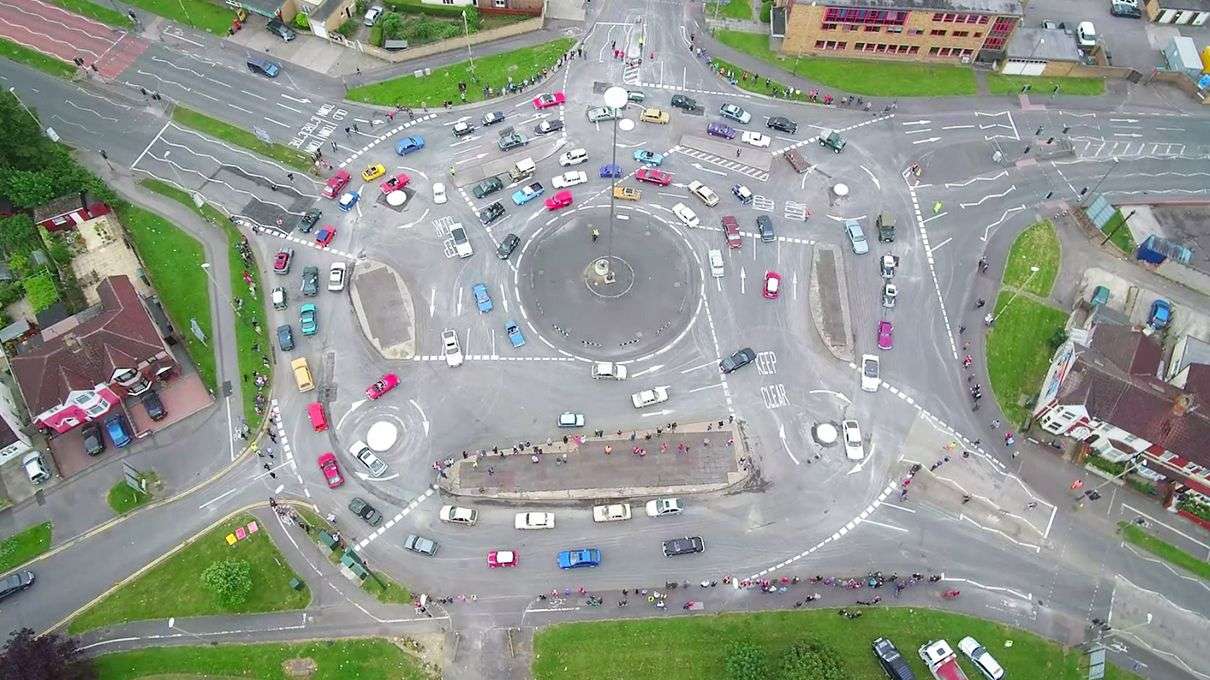 Up Next
How does Swindon's Magic Roundabout traffic circle work? Learn more in this HowStuffWorks Now article.
---