Coastal redwoods are the tallest trees in the world. Sprouting from seeds no larger than a tomato's, they climb skyward over the course of their 2,000-year lives, eventually reaching as high as 370 feet (112.7 kilometers), the equivalent of a 30-story building [source: Redwood National and State Parks]. And the only place in the world to see these magnificent living giants is along the famed Redwood Highway in Northern California.
The Redwood Highway is really a stretch of U.S. 101 that travels north from San Francisco, through the famous Avenue of the Giants in southern Humboldt County, and into the coastal redwood forests of Redwood National and State Parks near the Oregon border.
The shortest redwood road trip is to the Golden Gate National Recreation area, less than a half hour from San Francisco. Here, you can take a leisurely and accessible hike through Muir Woods, one of the only virgin redwood groves that survived the Gold Rush. The main attraction for tree gawkers is the Avenue of the Giants, a 31-mile (50-kilometer) alternate route that parallels U.S. 101 through the heart of Humboldt Redwoods State Park, home to the largest remaining stand of virgin coastal redwoods. No road trip to the area is complete without driving through the famous "Drive Thru" redwood near Myers Flat.
Serious redwood road trippers can keep traveling north to the Redwood National and State Parks, a cluster of four breathtaking redwood reserves near the Oregon border. There are dozens of trails in the area for anyone from amateur daytrippers to long-haul backpackers.
For lots more tips and information on great American road trips, head over to the links below.
Related Articles
Sources
California Highways. "Statistics" (Accessed June 25, 2011.) http://cahighways.org/stats1.html

Redwood National and State Parks. "Visitor Guide 2011" (Accessed June 25, 2011.) http://www.nps.gov/redw/planyourvisit/loader.cfm?csModule=security/getfile&PageID=435946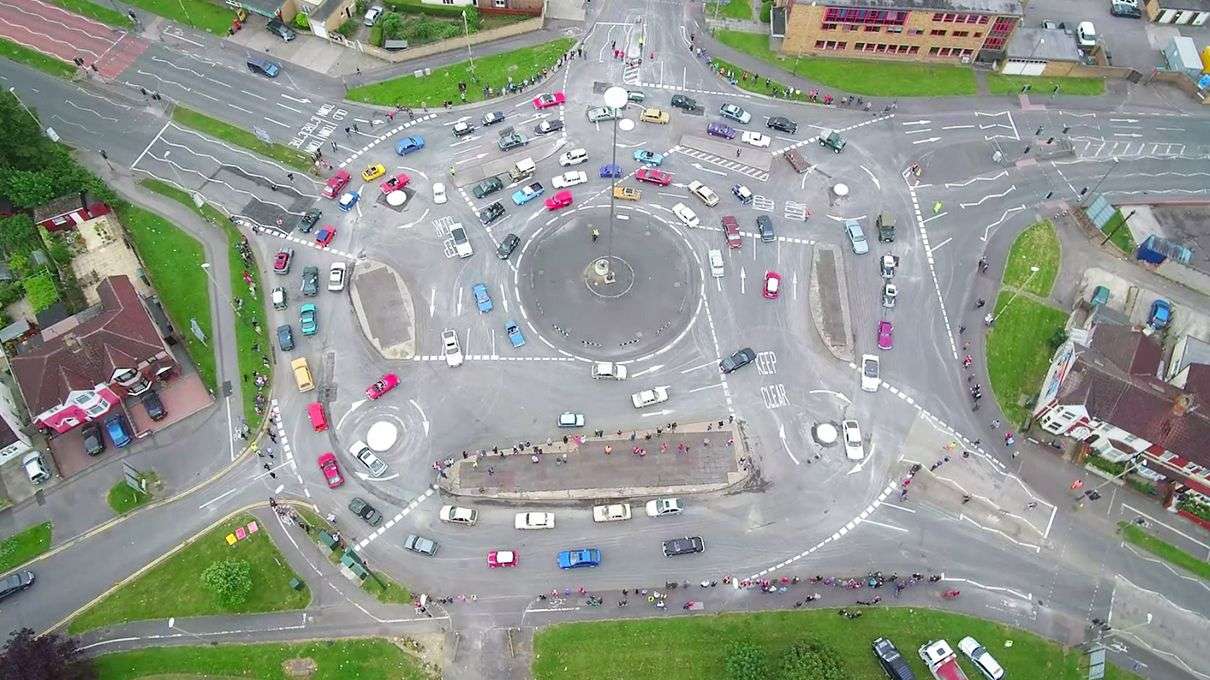 Up Next
How does Swindon's Magic Roundabout traffic circle work? Learn more in this HowStuffWorks Now article.
---