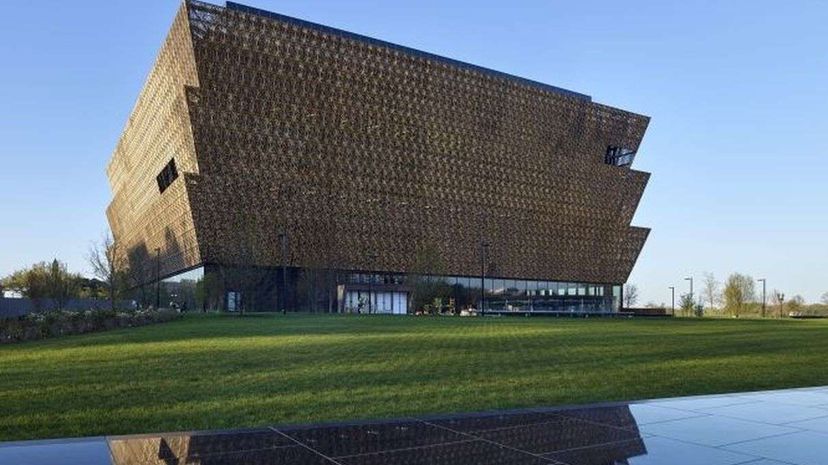 One hundred years after the idea was first discussed, a museum dedicated to the African American experience finally became a reality. The Smithsonian's National Museum of African American History and Culture opened Sept. 24, 2016, on the National Mall near the Washington Monument. Founding Director Lonnie Bunch told the Washington Business Journal, "My goal is to craft the museum so as to make Americans better — as you go through it, you will be changed ... If you think this story is not yours, I want you to come to be changed as well." There are thousands of objects on display in the museum's exhibits and 36,000 artifacts in the museum's collection. Here are five to make sure you see.
Slave shackles: The Africans forcefully brought to American soil were often bound by shackles during their voyage overseas and even after arrival in the U.S. The museum has many sets of shackles in its collection, but one particularly poignant pair on display is set next to a slave auction block found in Maryland. The accompanying text notes that President Thomas Jefferson, who fathered many offspring with one of his slaves, effectively owned his children.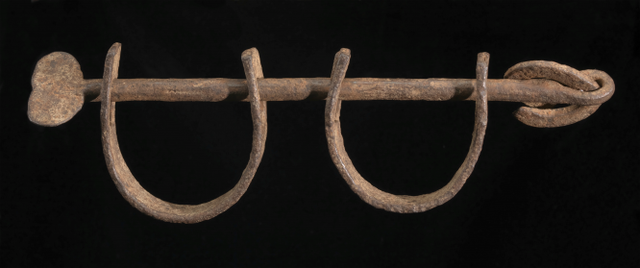 Harriet Tubman's shawl and hymnal: Harriet Tubman was the famous "conductor" of the Underground Railroad, a network of safe houses and routes used by slaves to escape to the North and Canada. Tubman, a former slave, ushered some 70 people to freedom, risking her life in the process. Her shawl and hymn book are in the museum's Slavery and Freedom gallery. The white lace shawl was a gift to Tubman from Queen Victoria; the queen gave her the piece in 1897 as thanks for her important work.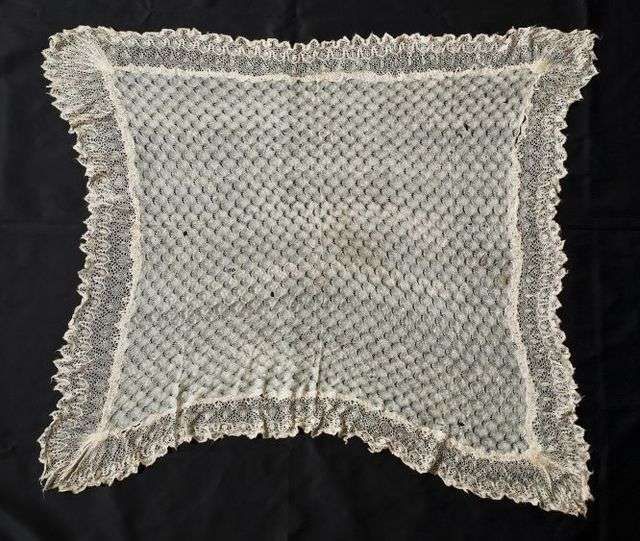 Segregated rail passenger car: Whites and blacks were strictly separated on trains in the South before the civil rights era. And even though both groups paid the same fare, the section for blacks had no luggage racks and was more cramped. Visitors can go inside a 1922 rail car, which was so heavy (it weighed 77 tons) it had to be placed inside the museum before the building was finished. 
Emmett Till's coffin: In 1955, 14-year-old Emmett Till was brutally murdered in Mississippi for allegedly whistling at a white woman. Till's mother displayed her son's battered body in a glass-topped casket so everyone could see exactly what had happened. That decision helped kick-start the civil rights movement. The coffin became available when Till's body was exhumed in 2005 in order to reopen the case against his murderers, who had been acquitted; state law prevented an exhumed casket from being placed in the ground again.
Chuck Berry's candy-apple red Cadillac: This immaculate 1973 vehicle, once owned by the rock-and-roll pioneer appeared in the biopic "Hail! Hail! Rock 'n' Roll." It shares space with the Holy Mothership, a 1,200-pound (544-kilogram) spaceship stage prop from Parliament Funkadelic concerts, a trumpet belonging to Louis Armstrong and a sequined jacket worn by Michael Jackson, all in the Musical Crossroads collection.