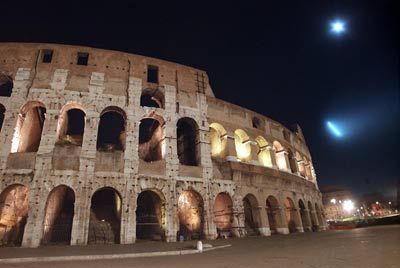 This photo shows Colosseum in Rome at night. Head through the rest of the gallery to see more photos of this 2,000-year-old landmark.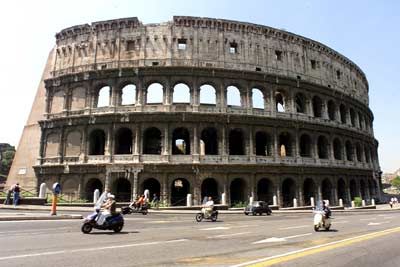 Gerard Julien/Getty Images
The amphitheater was inaugurated in the year 80 by the Emperor Titus. It carries the name of a statue, Colossus, that was erected beside it in times past.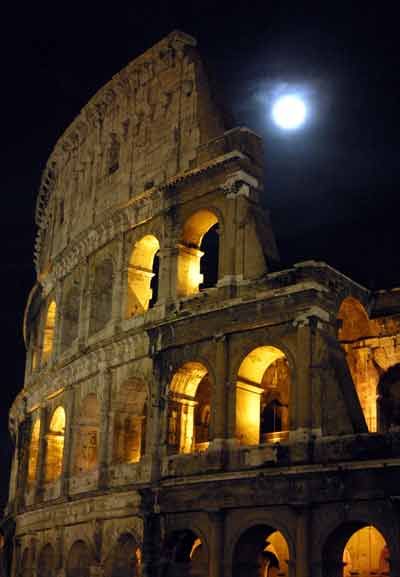 Gabriel Bouys/Getty Images
View of the moon eclipse behind the Colosseum, in downtown Rome in 2001. Take a look inside the Colosseum in the next photo.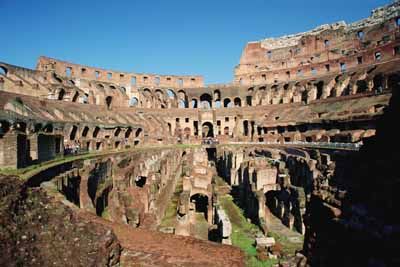 The interior of the stadium could hold more than 50,000 people and had a network of passages underneath. See an illustration of the Colosseum next.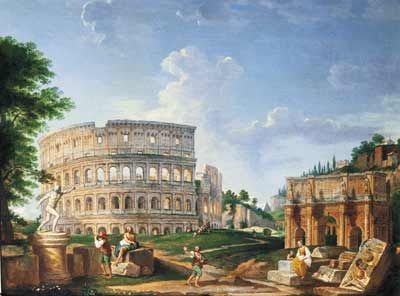 Fine Art Photographic/Getty Images
The walls of the Colosseum stand more than 150 feet high. See another photo of the Colosseum at night on the next page.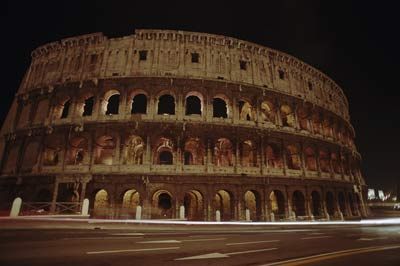 The Colosseum is also known as the Flavian Amphitheatre, after the emperors of the Flavian dynasty that built it.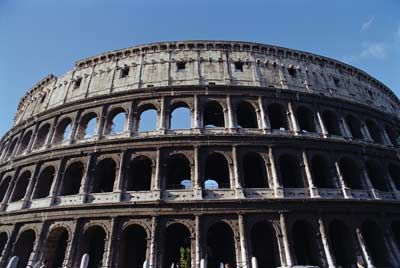 The roof of the original Colosseum supported an awning that could be drawn to block out the sun and rain for the audience watching the events.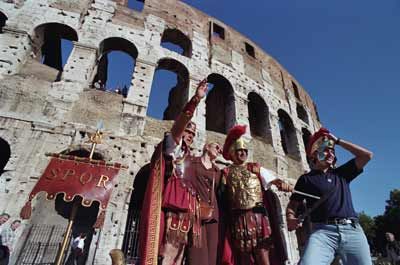 Tourists pose with men dressed as ancient Roman soldiers in front of the Colosseum. Next to them is a copy of a Roman standard bearing the letters SPQR (Senatus Populusque Romanus).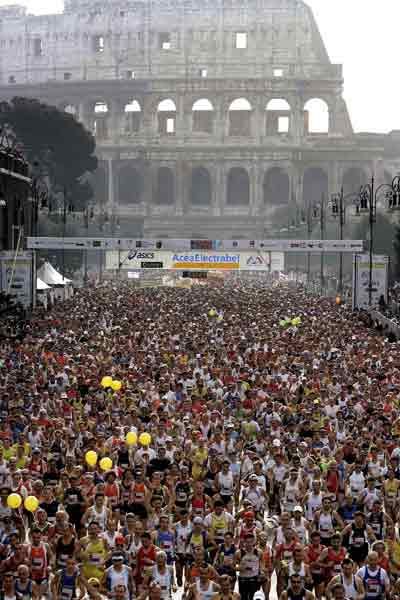 Competitors of the XIII Rome's marathon run in front of the ancient Colosseum in March 2007.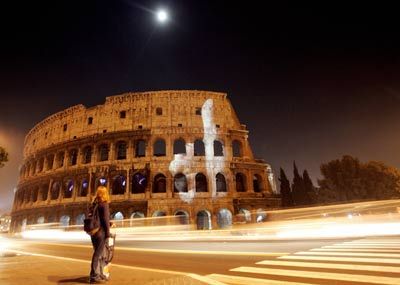 Filippo Monteforte/Getty Images
The ancient Colosseum is illuminated as part of the World Day Cities for Life protest against the death penalty in 2006. Throughout the world, more than 500 Cities enlighten a symbolic monument to affirm their participation.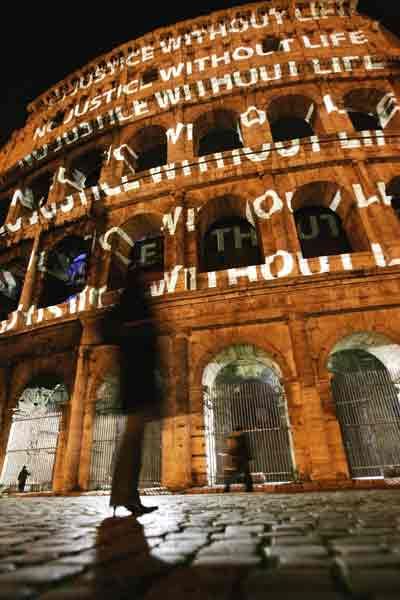 Filippo Monteforte/Getty Images
Images and text illuminate the Colosseum at night as it dwarfs the passing pedestrians.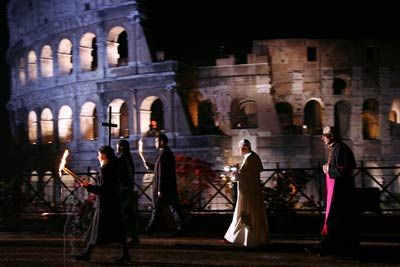 Franco Origlia/Getty Images
Pope Benedict XVI attends the Way of the Cross procession at the Colosseum in April 2007. The Colosseum lies just a few miles away from Vatican City.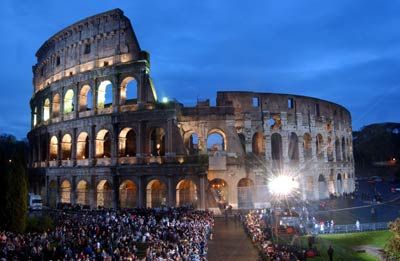 Franco Origlia/Getty Images
Crowds gather for a ceremony celebrated by Pope John Paul II. Read more about famous old buildings in How the Seven Wonders of the Ancient World Work.