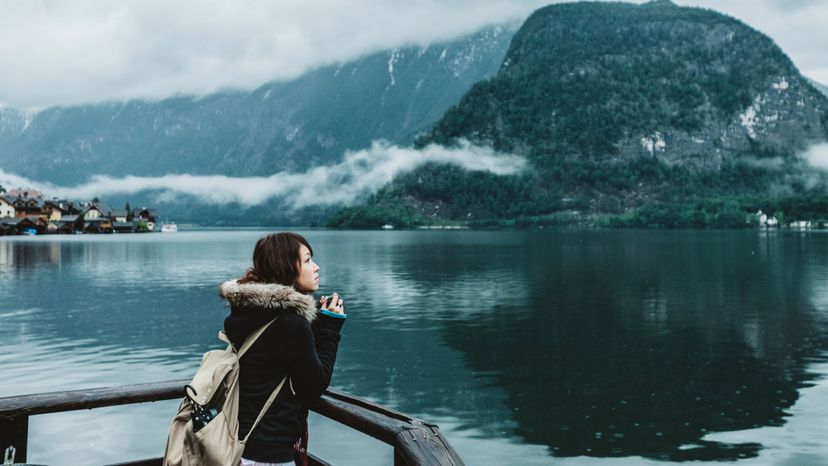 Last summer, Harry Mitsidis and seven traveling buddies took a cruise along the arctic coast of Russia. Embarking from the far eastern province of Chukotka — directly across the Bering Strait from Nome, Alaska — the ship made land at some of the least-visited and most inaccessible spots on the globe: the New Siberian Islands, Franz Josef Land, and the high-arctic archipelagos of Severnaya Zemlya and Novaya Zemlya.
As you can guess, Mitsidis isn't your conventional traveler. As the creator of the website The Best Travelled, he's made it his mission to visit every inch of planet Earth. And he's not alone. Hundreds of fellow super-travelers track their progress on his website toward the ultimate goal of stepping foot on all the world's 1,281 "regions" (smaller than countries, sometimes larger than states, depending on how much there is to see).
"All of us were getting this adrenaline rush," Mitsidis says, describing the "high" of checking off six of the most difficult regions in Russia, where weather is highly unpredictable. "You had all this psychological buildup. Are we going to make it? Are we not going to make it? The other people on the boat just couldn't understand us. They thought we were absolutely mad, because we really had to land."
Mitsidis is a self-described travel addict. In 2008, he completed all 192 member countries in the United Nations (he picked up the 193rd, South Sudan, when it became the world's newest country in 2011).
"When I was toward the end, maybe 70 countries or less, every new country I would land in would definitely give me this rush — 'I'm here, I've done it!'" says Mitsidis via Skype in Florence, Italy, where the 45-year-old UK native was, not surprisingly, traveling. "The harder the country would be, the more difficult the destination, the greater this rush or feeling of achievement."
People like Mitsidis undoubtedly have an overcharged urge to explore remote destinations and take unnecessary risks to experience things that few others have experienced, but does a compulsive appetite for novelty — perhaps at the expense of personal relationships and regular employment — qualify as an addiction?