There are many things you can't do in China, but bungee jumping isn't one of them. At 764 feet (233 meters), jumping off the Macau Tower is the longest bungee jump in the world. The jump is the size of two-and-a-half football fields. Jumpers accelerate to a top speed of 124.27 miles (220 kilometers) an hour. It's a 4 to 5 second free-fall that then stretches the bungee cord 164.04 feet (50 meters) [source: Macau.com].
Author's Note: Top 5 Most Extreme Bungee Jumping Destinations
Although I won't bungee jump ever again (unless someone pays me a lot of money), I enjoyed it. The rush of the air as it slams against your ear drums is incredible. The disembodied scream is a bit jarring at first, but then you realize it's you screaming, and all seems OK. And the feeling of weightlessness as you bounce for the first time is pretty cool.
Related Articles
More Great Links
Sources
AJHackett.com. "Myths & FAQ." (June 8, 2012) http://macau.ajhackett.com/company/myths.html

Adventureblog.org. "A.J. Hackett To Attempt Record-Breaking Bungee Jump." (June 7, 2012) http://www.adventureblog.org/Tags/a-j-hackett/

Afrizim.com. "Bungee Jumping at Victoria Falls in Africa." (June 7, 2012) http://www.afrizim.com/activities/victoria_falls/Bungee.asp

Breaking News.ie. "007's bungee jump tops best movie stunt poll." Nov. 17, 2002. (June 7, 2012) http://www.breakingnews.ie/archives/2002/1117/entertainment/qlqlkfmhgb/

Daily Times. "Protesters shut Nepal bungee jump bridge in ownership row." Dec. 23, 2010. (June 8, 2012) http://www.dailytimes.com.pk/default.asp?page=2010%5C12%5C23%5Cstory_23-12-2010_pg14_2

Dawson, Robert. "6 Craziest Bungee Jumps on Earth." Adventuresportsblog.com. (June 8, 2012) http://adventuresportblog.com/6-craziest-bungee-jumps-on-earth/

Kindelan, Katie. "Survivor of 365-Foot Bungee Falls Says 'Maybe' to Future Jumps." ABC News. Jan. 9, 2012. (June 7, 2012) http://abcnews.go.com/blogs/headlines/2012/01/woman-survives-plunge-after-bungee-line-snaps-video/

Macau.com. "Macau Tower Bungy Jump." (June 8, 2012) http://www.macau.com/en/shows_and_events/342

Royal Gorge Bridge & Park. "Facts So Deep, You'll Dig 'Em. (June 8, 2012) http://www.royalgorgebridge.com/AboutUs/Facts.aspx

The Herald Online.com. "Victoria Falls Bridge Turns 106." Sept. 20, 2011. (June 7, 2012) http://www.herald.co.zw/index.php?option=com_content&view=article&id=21627:victoria-falls-bridge-turns-106&catid=44:environment-a-tourism&Itemid=136

Trekking Outdoor.com. "Bungy Jumping 007 Verzasca "Ultimo." (June 7, 2012) http://www.trekking.ch/en/bungy/bungy-jumping-007-verzasca-ultimo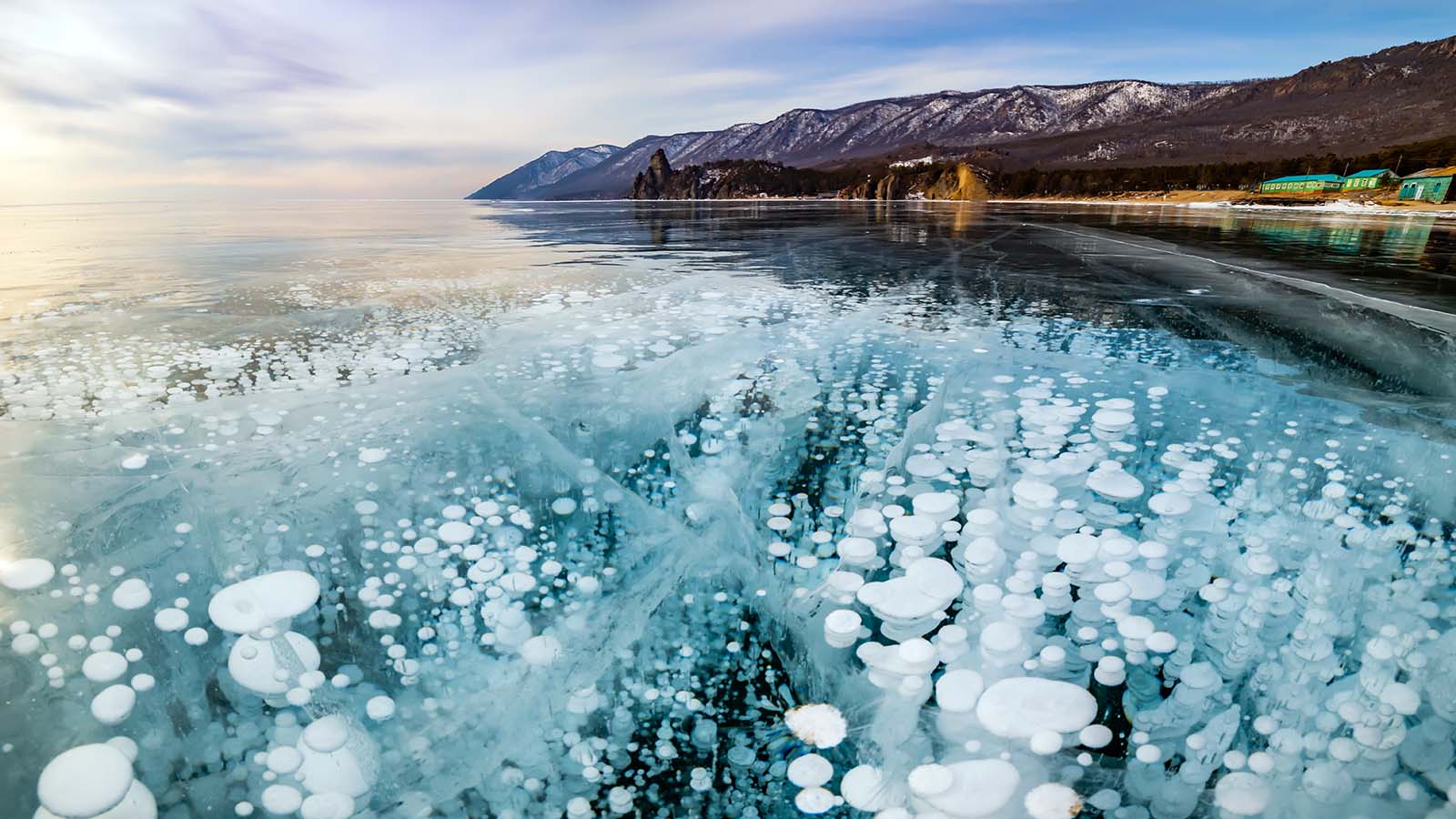 Up Next
Lake Baikal is a massive, ancient lake in Siberia. It's home to nearly 4,000 different species, earning it the nickname the 'Galapagos of Russia.'
---