What's missing from this list? That's an easy one: roller coasters. Wheeled versions of this thrill ride have been around since the late 1700s, when a track with gently sloping hills was constructed in St. Petersburg, Russia. But it was the introduction of tubular steel tracks in 1959 that made it possible for cars to flip upside down, shoot through corkscrews and rocket straight up and down again [source: Carnegie Magazine]. In other words, this technological advancement turned roller coasters into the gut-wrenching amusement park rides we all know and (some of us) love.
So, which coaster is the biggest and baddest around? A good contender for this title is the Kingda Ka at the Six Flags Great Adventure theme park in Jackson, N.J.; it's the tallest and the second fastest roller coaster in the world. Here's the kind of ride you can expect: First, you're thrust forward down a horizontal track, going from 0 to a blistering speed of 128 miles per hour (206 kilometers per hour) in just 3.5 seconds. You then take an abrupt 90-degree turn upward, rocketing to a height of 465 feet (139 meters) before immediately plummeting 418 feet (127 meters) in a 270-degree spiral. Once horizontal again, you blaze across a 129-foot (39-meter) hump on which you briefly experience weightlessness. Finally, you roll to a stop at the end of the 3,118-foot (950-meter) track just 59 seconds after you started [source: Six Flags]. If that doesn't make your stomach drop, then nothing will!
Author's Note: 5 Adventures That'll Make Your Stomach Drop
In an era where danger has largely been fenced and padded out of our society, there's something appealing about experiences that test your body's limits. I mean, what could make you more aware of life than doing something that seems like it could so easily result in death? To be fair, the adventures described in this article are quite safe, but I'm not sure I could convince myself of that while being launched into the air by the Slingshot or hurtled towards the ground in a nose-diving stunt plane!
Related Articles
Sources
Aerobatic Experience. Homepage. 2012. (June 26, 2012) http://www.aerobaticexperience.com/index.asp

A.J. Hackett Macau Tower. Homepage. 2010. (June 26, 2012) http://macau.ajhackett.com/

Carnegie Magazine. "Scream Machines: The Science of Roller Coasters." September/October 2000. (June 26, 2012) http://www.carnegiemuseums.org/cmag/bk_issue/2000/sepoct/feat4.html

CNN Tech. "Kingda Ka: The Ultimate Roller-Coaster." October 12, 2005. (June 26, 2012) http://articles.cnn.com/2005-09-30/tech/ultimate.rollercoaster_1_coaster-zombies-roller-coaster-top-thrill-dragster?_s=PM:TECH

DeRusha, Jason. "Good Question: Why Does Your Stomach Drop on a Roller Coaster?" CBS Minnesota. May 16, 2012. (June 26, 2012) http://minnesota.cbslocal.com/2012/05/16/good-question-why-does-your-stomach-drop-on-a-roller-coaster/

Federal Aviation Administration. "Acceleration in Aviation: G Force." (June 26, 2012)www.faa.gov/pilots/safety/pilotsafetybrochures/media/Acceleration.pdf

Ferrari World. "Formula Rossa." 2012. (June 26, 2012) http://www.ferrariworldabudhabi.com/en-gb/attractions/formula-rossa.aspx

Funtime Group. "Slingshot." 2008. (June 26, 2012) http://www.funtime.com.au/data/index1.htm

Guinness Book of World Records. "Highest Bungee Jump." 2012. (June 26, 2012) http://www.guinnessworldrecords.com/world-records/1/highest-bungee-jump

Lee, Mike. "Land Divers of Vanuatu." ABC News. July 25, 2006. (June 26, 2012) http://abcnews.go.com/WNT/story?id=130132&page=1#.T_E5x3BHtaF

NASA. "Zero-Gravity Plane on Final Flight." October 29, 2004. (June 26, 2012) http://www.nasa.gov/vision/space/preparingtravel/kc135onfinal.html

Six Flags. "Kingda Ka." 2012. (June 26, 2012) http://www.sixflags.com/greatAdventure/rides/Kingdaka.aspx

Sky Thrills!. Homepage. 2012. (June 26, 2012) http://www.skythrills.com/index.html

StL Bungy, Inc. Homepage. 2012. (June 26, 2012) http://www.balloonbungee.com/

Tyson, Peter. "All About G Forces." NOVA. November 1, 2007. (June 26, 2012) http://www.pbs.org/wgbh/nova/space/gravity-forces.html

UK Bungee Club. "Safety Information." 2012. (June 26, 2012) http://www.ukbungee.co.uk/content/14/safety-information

Zero G. Homepage. 2008. (June 26, 2012) http://www.gozerog.com/index.cfm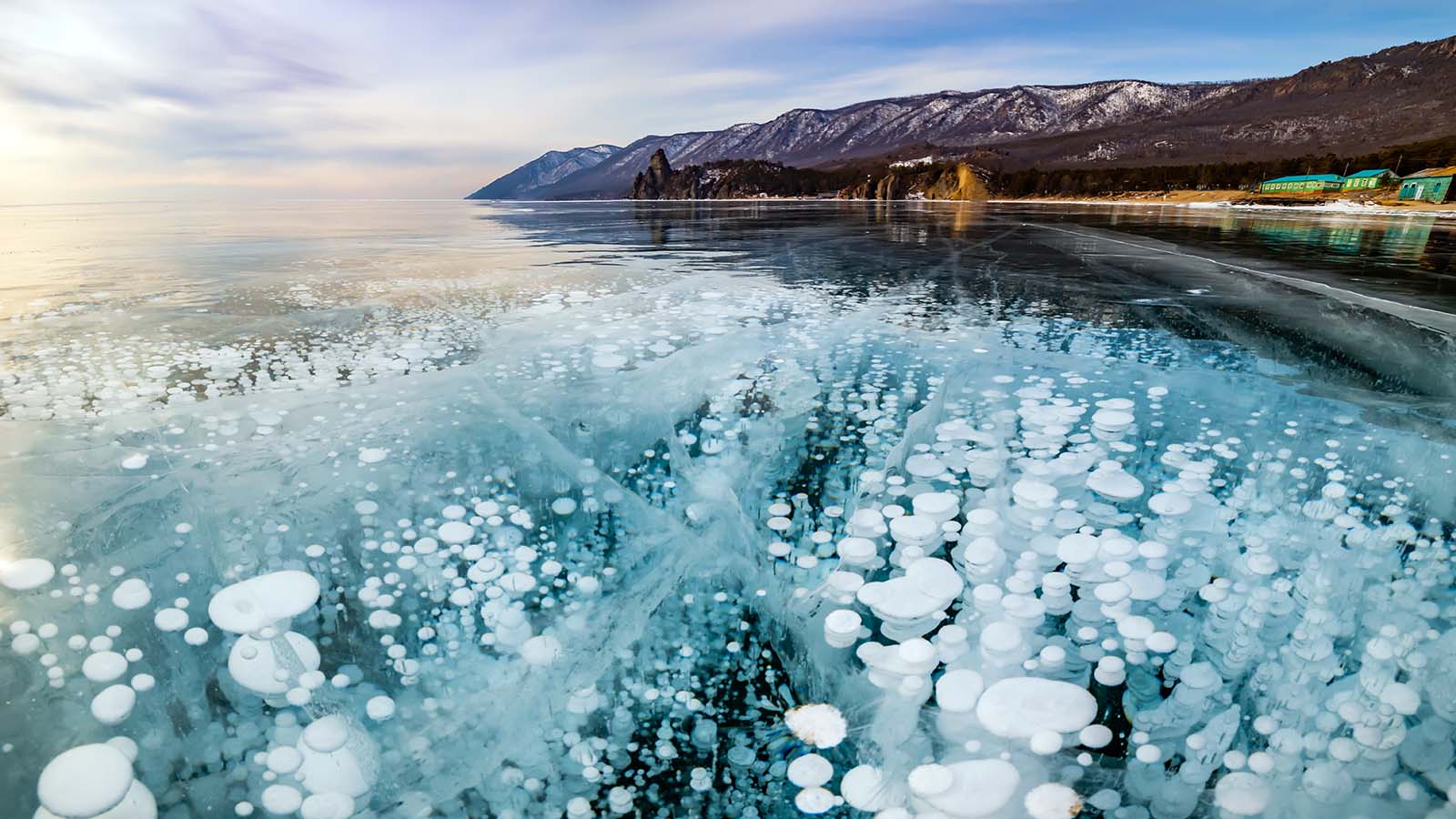 Up Next
Lake Baikal is a massive, ancient lake in Siberia. It's home to nearly 4,000 different species, earning it the nickname the 'Galapagos of Russia.'
---