1
Inkaterra Canopy Tree House, Peru
If you've ever spent much time in the rainforest, you know that the best place to sleep is in an elevated place, because snakes, insects and anything else that can bite you are on the forest floor. So there's really no better place to sleep than in a tree house. For a truly luxurious night in the treetops, the Canopy Tree House Suite at the Inkaterra Reserva Amazonica is perched 90 feet (27.43 meters) above the jungle floor, and it's just about the most deluxe lodging offered in the Peruvian rainforest. The tree house is accessed via a network of rope bridges, and a dedicated butler serves you meals on a private balcony. It sounds like the ideal place to kick back and do a little bird watching. Dinner and breakfast are included with the $300 per night rate, and guests are required to stay for a minimum of three nights [source: Hotel Chatter].
Author's Note: 10 Awesome Tree Houses You Can Stay In
I never had a tree fort when I was a kid, and I think that absence made me more drawn to tree houses as an adult. There's something special about being suspended in a tree while enjoying the comforts of home, and I think that's why people are so interested in these types of structures. If I could choose any of these tree houses to spend a night in, I think I'd go with the Green Magic Treehouse Resort in India, if only to test out the water lift in person.
Related Articles
Sources
Butter, Susannah. "More treehouses around the world." Financial Times. Jan. 7, 2011. (June 30, 2012) http://www.ft.com/cms/s/2/9932c802-19e1-11e0-b921-00144feab49a.html#axzz1zKOwKHwl

Cedar Creek Treehouse. (June 30, 2012) http://www.cedarcreektreehouse.com/index.htm

Dirksen, Kirsten. "DIY treehouse inventor creates Ewok world in rural Oregon." Jan. 23, 2012. (June 30, 2012) http://faircompanies.com/videos/view/diy-treehouse-inventor-creates-ewok-world-in-rural-oregon/

Finca Bellavista. (June 29, 2012) http://www.fincabellavista.net/

Free Spirit Spheres. (June 25, 2012) http://www.freespiritspheres.com/

Frommers.com. "Out 'n' About Treehouse Treesort Review." (June 27, 2012) http://www.frommers.com/destinations/oregoncavesnationalmonument/H44092.html

Gibbon Experience. (June 30, 2012) http://www.gibbonexperience.org/gibbon_exp_waterfall.php

Grover, Sami. "Is This the Highest Concentration of Treehouses in the World? Man Builds Ewok Village in Oregon." Jan. 23, 2012. (June 24, 2012) http://www.treehugger.com/green-architecture/highest-concentration-treehouses-world-man-builds-ewok-village-oregon.html

The Guardian. "Treehouses." Oct. 28, 2005. (June 29, 2012) http://www.guardian.co.uk/travel/2005/oct/29/fivebest.guardiansaturdaytravelsection

Hanlon, Mike. "The Free Spirit Sphere - inspiration for the relocatable home of the future." Feb. 20, 2005. (June 25, 2012) http://www.gizmag.com/go/3729/

HotelChatter. "The Canopy Tree House Suite: The Best Room in The Entire Forest." Aug. 24, 2009 (June 29, 2012) http://www.hotelchatter.com/story/2009/8/24/175023/413/hotels/The_Canopy_Tree_House_Suite%3A_The_Best_Room_in_The_Entire_Forest

Lawrence, Robyn Griggs. "A Sustainable Treehouse Community in Costa Rica." Jan. 23, 2011 (June 29, 2012) http://www.motherearthnews.com/natural-home-living/a-sustainable-treehouse-community-in-costa-rica.aspx

Li, Sun. "Zen, Taoism inspire his lofty architecture." Sept. 12, 2010. (June 25, 2012) http://www.chinadaily.com.cn/usa/2010-09/12/content_11294241.htm

Schell-Lapbert, Theo. "Treehotel: Sweden's Dreamlike Treehouse Fantasies." Nov. 4, 2010. (June 24, 2012) http://www.good.is/post/treehotel-sweden-s-dreamlike-treehouse-fantasies/

Travel + Leisure. "Ariau Amazon Towers Hotel." (June 29, 2012) http://www.travelandleisure.com/hotels/ariau-amazon-towers-hotel

Treehousesofhawaii.com. "Sanya Nanshan Treehouse Resort and Beach Club." (June 24, 2012) http://www.treehousesofhawaii.com/nanshan.html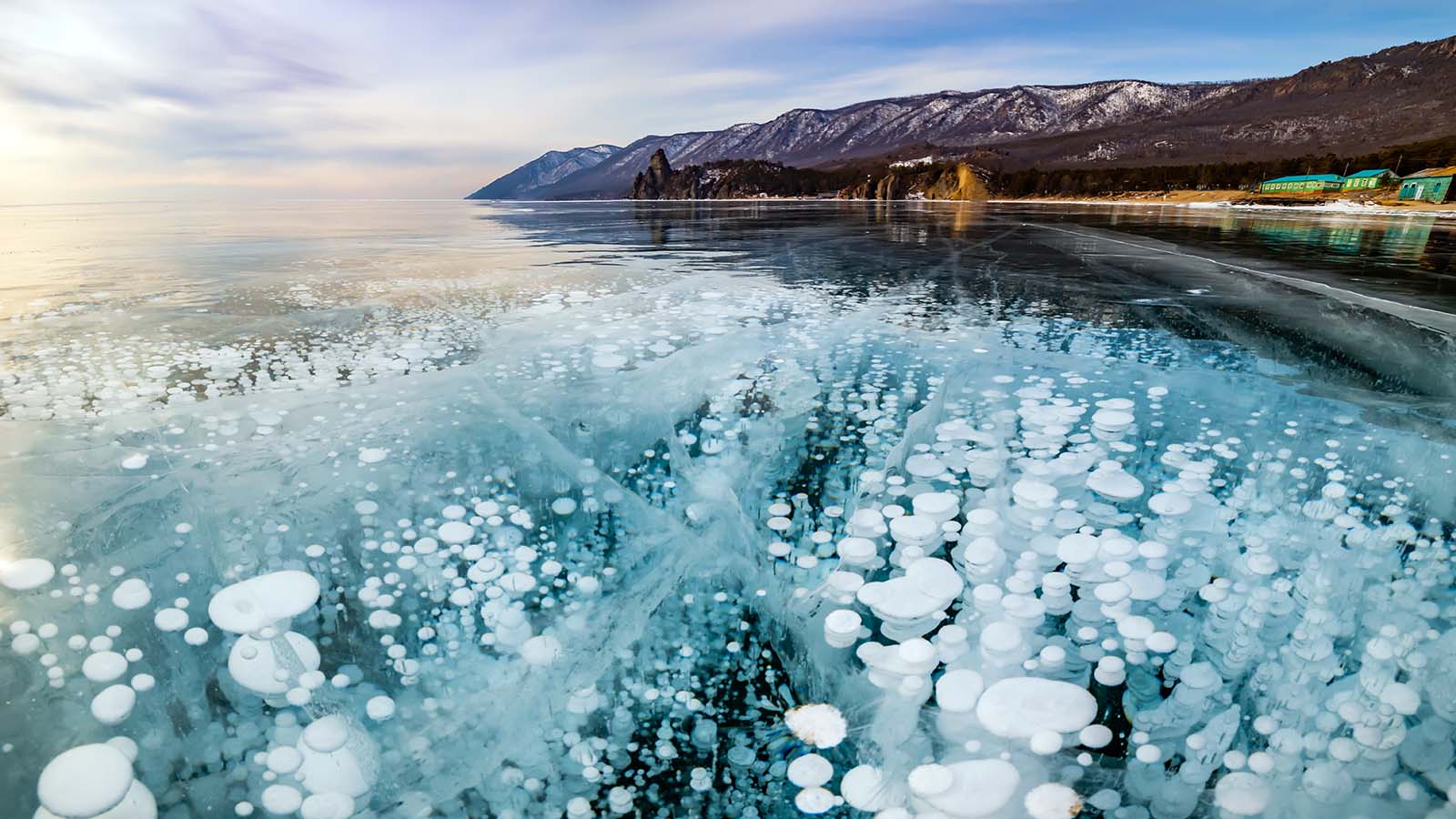 Up Next
Lake Baikal is a massive, ancient lake in Siberia. It's home to nearly 4,000 different species, earning it the nickname the 'Galapagos of Russia.'
---