1
Know What to Do in Case of Accident
Although the [url='535152:0']rapids /url] may be rough at times, they surprisingly aren't responsible for most accidents. Many occur at the campsites, when rafters are getting on and off boats. Accidents are also common on the hikes, so make sure you don't let anyone in your party hike alone.
While you're off the river, be aware of the potential to encounter rattlesnakes and scorpions. Neither should attack if left unprovoked, but you must be careful not to accidentally provoke them. Shake out sleeping bags, life jackets and clothing before you put them on, and look before you reach for anything.
If someone in your party has an accident requiring immediate, professional medical attention, you need to contact the NPS. Cell phones don't work in the canyon, so it's best to pack a satellite phone or ground-to-air transceiver with extra batteries. Be ready to give the NPS certain information: location, whether the person is in stable or critical condition, whether the condition is trauma or medical related, and whether your trip is private or commercial.
Trips are required to carry an emergency signaling mirror and two large, orange-colored panels. These panels will be used to make an "X" to signal a landing zone for a helicopter. Pick a cleared area that's about 75 feet (22.9 meters) across. To get the panels to stick to the ground, use buckets to wet the sand ahead of time. Remove the "X" as the helicopter descends for landing. Also, be sure to remove or secure anything important that could be blown away by the helicopter.
If we haven't scared you off yet with all of the necessary planning and precautions, you're probably ready to take your trip down through the Canyon -- one of the most thrilling adventures of a lifetime.
Related Articles
Sources
National Park Service. "Grand Canyon River: River Orientation Video." iTunes Store. Feb 2, 2008. (July 2, 2012) http://itunes.apple.com/podcast/grand-canyon-river/id271429836?mt=2

National Park Service. "Noncommercial River Trip Regulations." April 19, 2012. (July 2, 2012) http://www.nps.gov/grca/planyourvisit/upload/Noncommercial_River_Trip_Regulations.pdf

National Park Service. "River and Weighted Lottery Frequently Asked Questions." April 20, 2012. (July 2, 2012) http://www.nps.gov/grca/planyourvisit/upload/River_and_Weighted_Lottery_FAQs.pdf

National Park Service. "River Trips / Permits." June 7, 2012. (July 2, 2012) http://www.nps.gov/grca/planyourvisit/whitewater-rafting.htm

Samson, Karl. "Frommer's Arizona and the Grand Canyon 2012." John Whiley & Sons. 2011. (July 2, 2012) http://books.google.com/books?id=A6kcOCKBtHEC

Whittaker, Doug, and Bo Shelby. "Allocating River Use: A Review of Approaches and Existing Systems for River Professionals: Chapter 8: Case Studies." Confluence Research and Consulting. July, 2008. (July 2, 2012) http://www.river-management.org/assets/docs/allocation%20sec%204.pdf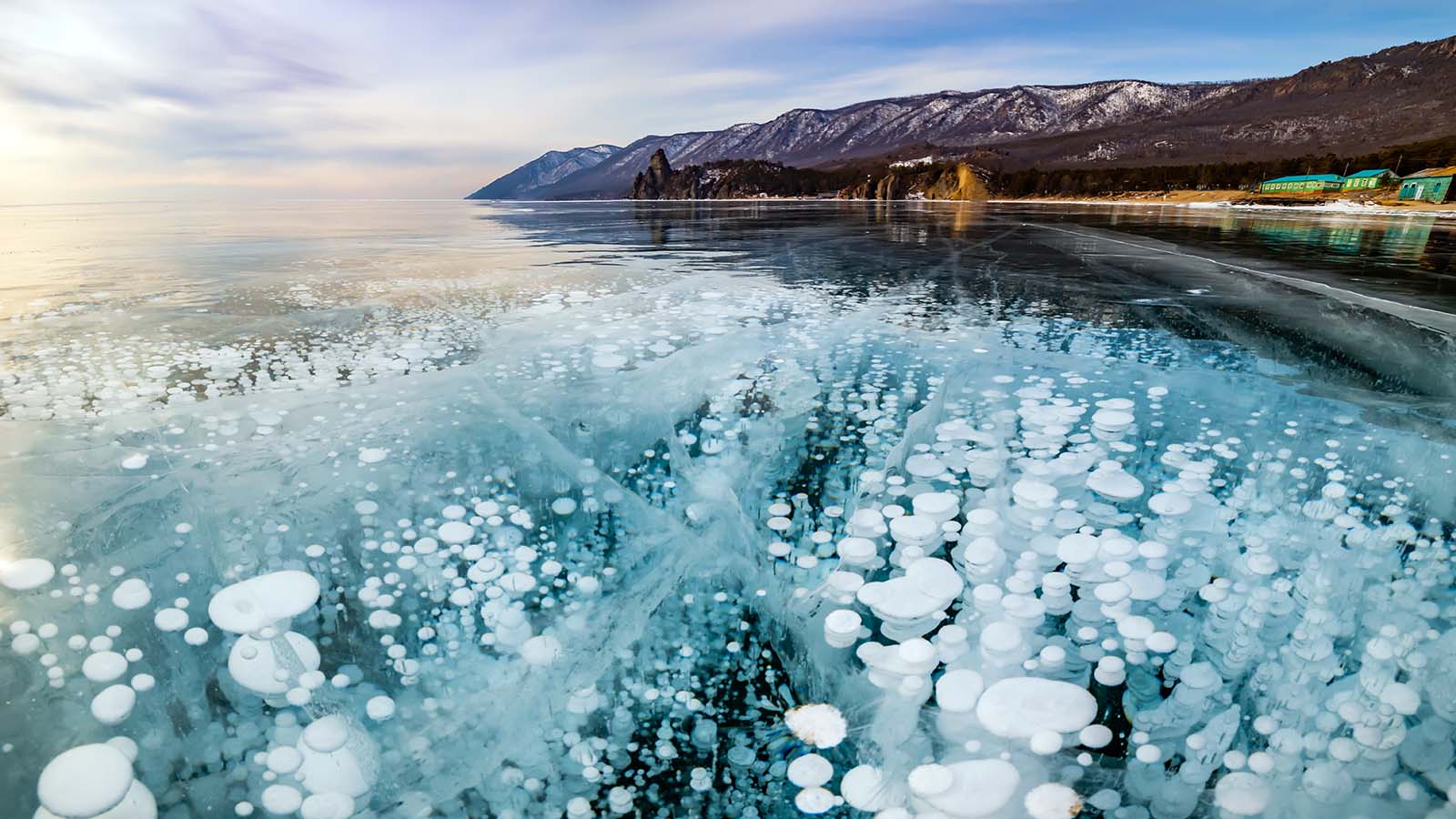 Up Next
Lake Baikal is a massive, ancient lake in Siberia. It's home to nearly 4,000 different species, earning it the nickname the 'Galapagos of Russia.'
---