We'd be remiss if we didn't send you on your Costa Rica-surfing way without some serious warnings. While Costa Rica has a low crime rate and is generally an extremely tourist-friendly country, that doesn't mean you shouldn't be aware of what you as a guest -- and a surfer -- are doing.
One thing to watch for as a surfer? Well, we haven't yet mentioned the crocs. Yes, crocodiles do live (and eat) near river-mouth estuaries, so ask locals about the area and dangers before you jump in. In fact, it's a good reminder to ask locals about conditions virtually anytime, especially if you're new: talking to shops and those in the know is absolutely essential for due diligence about a surfing spot. If you're looking at a popular break that looks terrific (and is empty), don't dive in. Ask about conditions; you can't always visually identify riptides, and they account for a huge proportion of Costa Rica's drowning deaths each year [source: Adventure Inn].
Don't forget your sunblock, and remember that petroleum jelly might be a life-saver when it comes to chafing. (A rash guard is also a good idea for both sunburn and abrasive board wax.) You might also want to talk to your doctor before you leave about ear drops, as infections are a pretty common surfing occurrence that can make an otherwise fantastic trip miserable.
Related Articles
Sources
Adventure Inn. "Rip Tides." 2012. (June 14, 2012) http://www.adventure-inn.com/articles/rip_tides

Bain, Matt. Personal Correspondence. June 11, 2012.

Costa Rica Information. "Tourism Statistics." (June 14, 2012) http://costarica-information.com/about-costa-rica/economy/economic-sectors-industries/tourism/tourism-statistics/#_ftn3

Costa Rican Tourist Board. "Beaches in Costa Rica." (June 14, 2012) http://www.visitcostarica.com/ict/paginas/playas.asp

Escape Villas. "New Tourism Figures Rise as Costa Rica Vacation Rental Industry Diversifies." PR Web. June 10, 2011. (June 14, 2012) http://www.prweb.com/releases/costa-rica-vacations/villa-rentals/prweb8559546.htm

Farris, Lynn. "Costa Rica Surfing Vacations." USA Today Travel. (June 14, 2012) http://traveltips.usatoday.com/costa-rica-surfing-vacations-2514.html

Go Visit Costa Rica. "Costa Rica Surfing." Delfina Travel Group. 2012. (June 14, 2012) http://www.govisitcostarica.com/category/outdoorRecreation/surfing.asp

Imagenes Tropicales. "Tourism in Costa Rica: History and Development." 2012. (June 14, 2012) http://www.travelcostarica.nu/tourism-in-costa-rica

Lonely Planet. "Costa Rica." Jan. 18, 2012. (June 14, 2012) http://www.lonelyplanet.com/costa-rica

Murillo, Kattiana. "What Makes Costa Rica Unique." Costa Rican Tourist Board. (June 14, 2012) http://www.visitcostarica.com/ict/paginas/en_cr_facts.asp

Surf Costa Rica. "Surfing destinations in Costa Rica." 2012. (June 14, 2012) http://www.surf-costarica.com/surfing-recommendations.shtml

SurfVoucher. "Costa Rica Surf Spots." 2010. (June 14, 2012) http://www.surfvoucher.com/

The Surfer's Guide to Costa Rica. "Background." SurfPress Publishing. 2012. (June 14, 2012) http://www.thesurfersguides.com/Costa_Rica_Background.html

Travel Costa Rica Now. "Surfing." TravelCostaRicaNow.com. Nov. 9, 2008. (June 14, 2012) http://travelcostaricanow.com/index.php/Surfing

Walsh, Erica. "Surfing Costa Rica." The Travel Channel. 2012. (June 14, 2012) http://www.travelchannel.com/interests/beaches/articles/surfing-costa-rica

Witch's Rock Surf Camp. "Official Website." 2012. (June 14, 2012) http://witchsrocksurfcamp.com/

World Nomads. "Costa Rica Surf Safety Tips." July 1, 2009. (June 14, 2012) http://journals.worldnomads.com/safetyhub/post/32902.aspx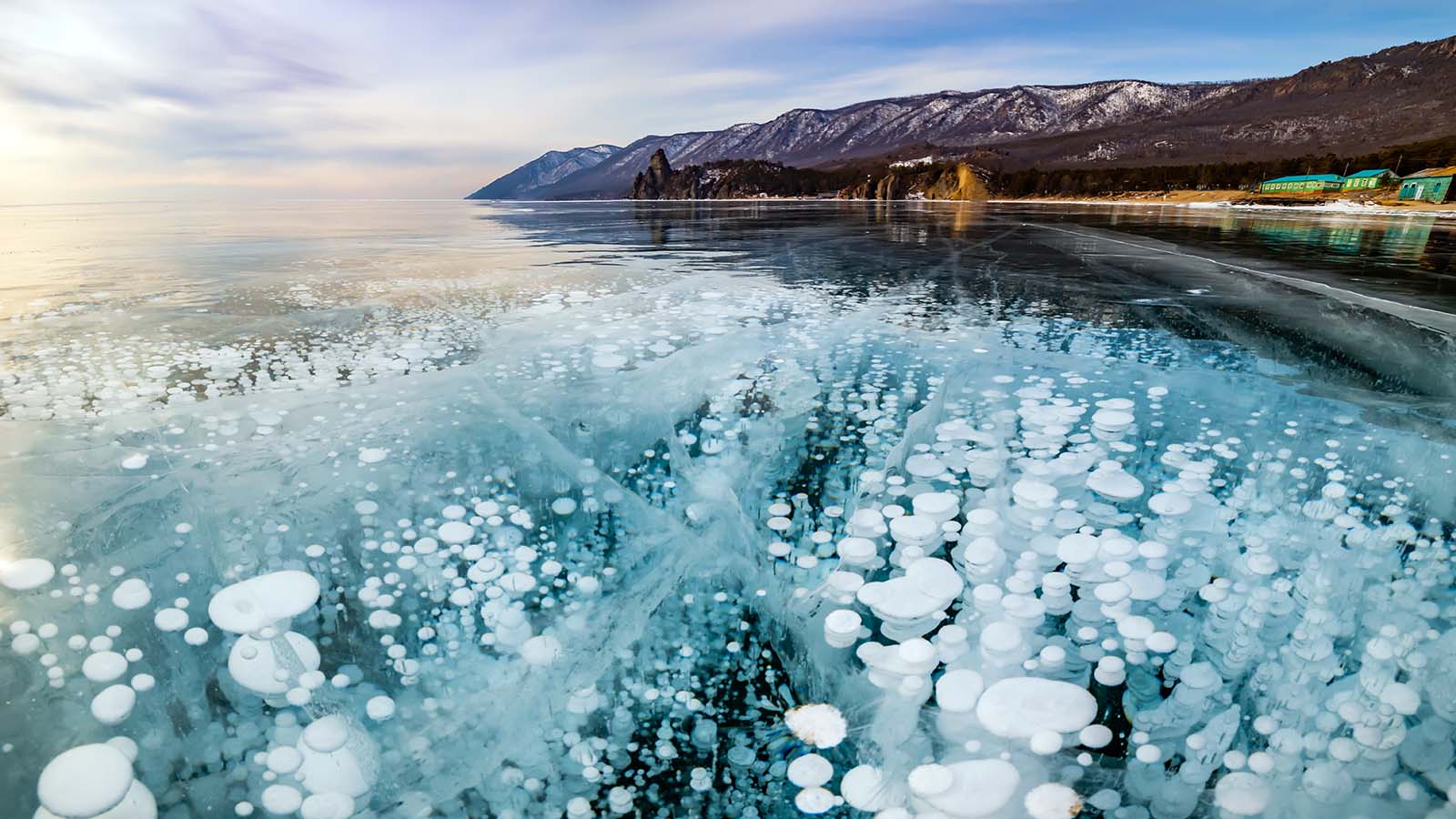 Up Next
Lake Baikal is a massive, ancient lake in Siberia. It's home to nearly 4,000 different species, earning it the nickname the 'Galapagos of Russia.'
---