Many people plan vacations around a theme -- sun and fun, national landmarks, amusement parks, snorkeling. Have you ever noticed, though, that whenever you come back from vacation, the first thing people ask is, "How was the food?"
It's a worthy question. And some people plan their vacations around food alone -- traveling the globe to the best foodie destinations. It's called "gastro-tourism," and we've put together a list of some places (and dishes) you simply shouldn't miss.
Click "next" to get started on your culinary journey.
Much of the food in Barcelona revolves around three classic ingredients -- olive oil, garlic and tomato -- which is not too surprising for a Mediterranean country, of course. Proximity to the ocean also makes the area well-known for its seafood.
Barcelona is located in the Catalunya region, famous for cuisine that's influenced by the Mediterranean countries nearby -- Italy, France, Greece and Morocco. The heart of Catalan food is its sauces, served with meats and fish. Some are tomato- and garlic-based; some have almonds and pine nuts, or a garlic allioli (garlic, olive oil and an egg yolk added for texture).
The home of Cajun and Creole cuisine, the Crescent City's relationship with food is like its relationship with music -- vibrant and deep. New Orleans cuisine has French, Caribbean and African influences, which have amounted to New Orleans classics like gumbo, red beans and rice and jambalaya.
One thing that might surprise you during a trip to New Orleans is that you can eat fantastic food without breaking the bank. Of course, there are always the higher-end restaurants like Antoine's or Commander's Palace, but ask locals where they eat if you want to find authentic, inexpensive local food. Don't forget, New Orleans is famous for its po'boy sandwiches. You can find one just about anywhere. Don't be afraid to try more than one!
If you like Chinese takeout, then you'll be blown away by cuisine in the capital of the Sichuan province, Chengdu. The Sichuan area is known for flavor and Chengdu cuisine has been shaped by many outside influences. For example, you'll find many vegetable-based meals, a reflection of the Buddist -- and vegetarian -- culture of the region. You'll also find beef dishes because oxen are used in the region for both agriculture and food.
Interestingly, one of the most popular ingredients in Sichuan cuisine -- the chili pepper -- was actually introduced to China from the Americas. The locals loved the pepper and use it in nearly everything, believing that spicy food cools the body in summer and warms the blood in winter. In Chengdu eateries, you'll find smoky, salty, sour and spicy flavors -- sometimes all in one dish, interwoven and textured.
The Big Apple! The best thing about the "city that never sleeps" is the astounding variety of ethnic food you can find there. From ultra-expensive, nine-course meals to a gyro from a food truck, New York City seems to have it all.
If you're on a gastro-vacation in New York, look into taking one of of the many walking tours that teach you about New York culture through its food. Every neighborhood and ethnic enclave in New York City has its own special style of cuisine. Since New York is a city of immigrants, you'll find kosher, Peruvian, Italian, Jamaican, Chinese, Puerto Rican ... pretty much anything you can think of.
What's more cinematic than a food tour of Tuscany, Italy? Tuscan food is charming and earthy. The landscape of Tuscany -- rocky, fertile and hilly -- provides a setting to grow luscious olives and grapes, and raise hearty cattle.
The hallmark of Tuscan food is its simplicity. It's not fussy, and relies heavily on local produce, cheeses and grilled meats. You'll also see a lot of white beans in Tuscan cuisine -- often cooked with sage and olive oil.
Since Tuscany is the home of Chianti wine, you might eat wine-braised game like boar, rabbit and venison. If you're really into Italian food, look into a cooking tour of the area!
The Napa Valley in California may be the ultimate vacation destination for food and wine lovers. One of the most famous and rapturously-reviewed restaurants in the world is located in the Napa Valley -- Thomas Keller's The French Laundry. It serves two nine-course, prix fixe menus each day, and never uses the same ingredient more than once.
Napa Valley restaurants tend to serve organic, locally grown food -- sometimes grown right in the back garden at the restaurant. Beef, fish, poultry and vegetarian dishes are common, with a light rather than heavy sauce. This lighter preparation is sometimes referred to as "wine country cuisine." The big attraction here is that most meals are designed and prepared to pair well with a local wine.
Colorado's organic farmland acreage is second only to California in the United States. This is why Boulder is a paradise for the organic food lover (and the scenery isn't bad, either!). Boulder has a hip and vibrant community, which makes it a welcoming place for innovative chefs and different types of restaurants. Look for a California vibe with much of the food offerings.
If you don't have a lot of time in Boulder, locals recommend you hit the Pearl Street Mall. Pearl Street is a four-block pedestrian mall, full of shops, bars and restaurants. Pearl Street Mall boasts 119 eateries. Some are casual; some are fancy. But all will give you a taste of the Boulder experience.
Paris takes culinary art to the next level. The beautiful City of Lights is renowned worldwide for its rich, delicious cuisine. As with any large city, you can find virtually any variety of food there. Most people come to Paris for the wine, bread and cheese -- and they won't be disappointed.
Lunch in Paris usually takes place around noon, but most Parisians don't sit down for dinner until about 8 p.m. You can find all sorts of breads and cheeses in small shops around the city if you're looking for a snack. The locally baked bread comes in all shapes, sizes and textures -- the most popular being the baguette, of course. And you can't go to Paris without sampling the many patisseries. The French love their cakes and pastries, filled with fruit, cheese and other wonderful things.
British food has long been a punchline in the culinary world. Things like "bubble and squeak" or "bangers and mash" don't exactly scream "haute cuisine." Lately, though, London has made a name for itself for its plethora of authentic ethnic restaurants -- Indian food especially. A good takeaway curry is probably one of the most popular dishes in all of England. Most chefs and restaurateurs eschewed traditional British food in favor of more international fare.
But today, many new young chefs are embracing tradition. Eateries are popping up everywhere serving traditional British dishes. It could be nostalgia, or a desire to use local ingredients, or reclaim British cuisine, but whatever the reason, many of such restaurants are taking over the London scene. Most traditional British food revolves around a meat and a starch, but you'll find delicious variations on this theme.
If meat and wine are your two favorite staples, consider taking a trip to Argentina. Argentinian beef is considered some of the best in the world. Because Argentine cattle is grass fed rather than grain fed like the majority of American cattle, the meat has a better flavor and is even more easily digested. And beef is usually charcoal grilled, on a parilla. Other parts of the animal are also cooked up and enjoyed, like ribs or sausages.
An Italian influence infiltrates many Argentine foods as well -- most notably, pizza. Argentina harvests a large amount of wheat, so you'll find a lot of dough-based dishes. Pizzas tend to be doughier than their Italian counterparts, with a minimal amount of sauce.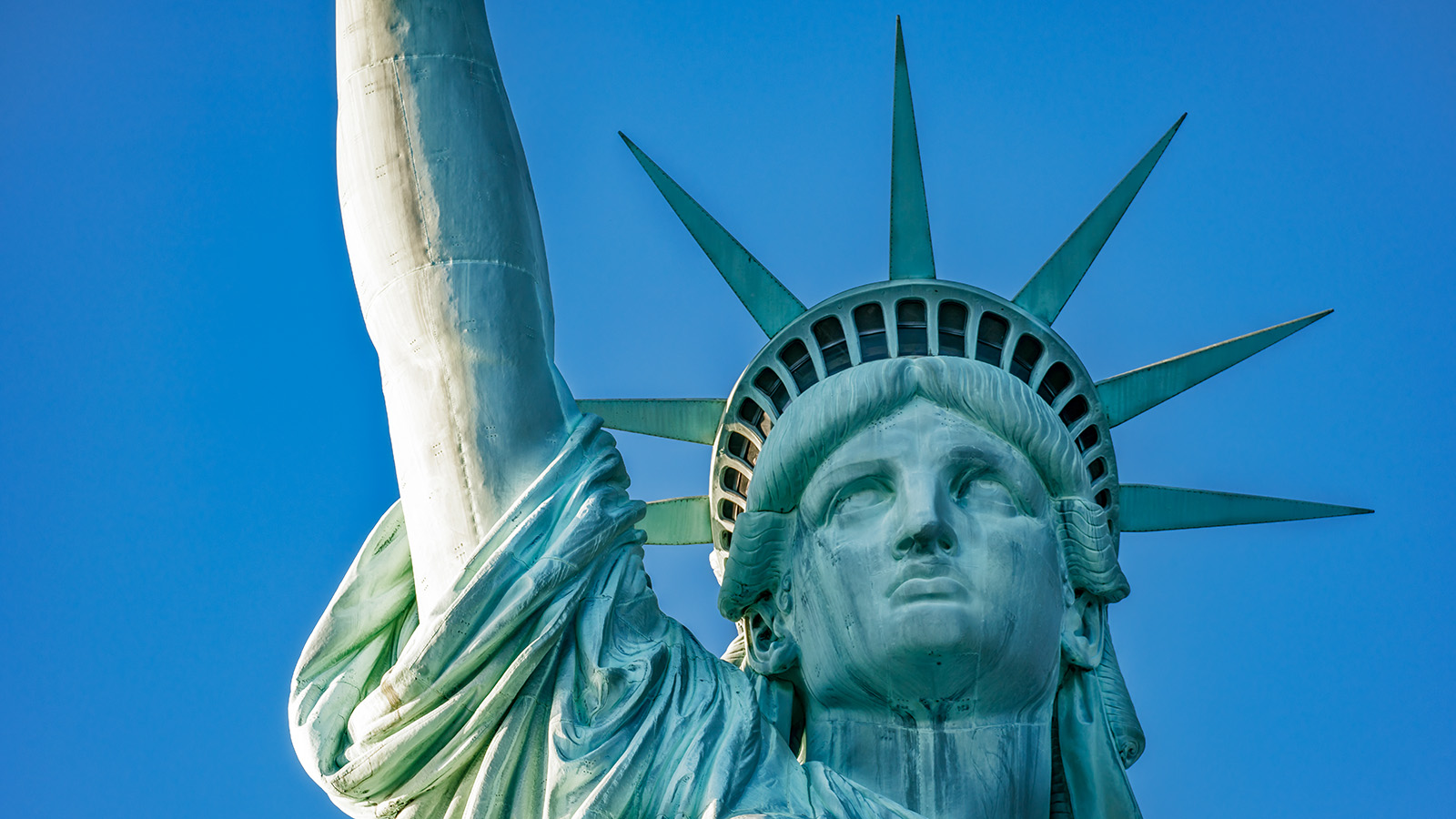 Up Next
The Statue of Liberty was given to the U.S. by France to symbolize freedom. HowStuffWorks breaks down some fun facts about this symbolic statue.
---
Related Articles
Sources
"About Catalunya." EatCatalunya.com. 2011. (April 4, 2011) http://www.eatcatalunya.com/catalunya/

Allen, Daniel. "Fire and Rice: Chowing Down in Chengdu." Beijing Visitor. 2004. (April 4, 2011) http://www.beijing-visitor.com/index.php?cID=440&pID=1793

"Downtown Boulder Dining." Downtown Boulder. 2011. (April 4, 2011) http://www.boulderdowntown.com/dining

"Food and Wine Vacations." Orbitz.com. 2011. (April 4, 2011) http://www.orbitz.com/App/PerformMDLPDealsContent?deal_id=food-wine-travel&cnt=OVI

"The Food of New Orleans." The Institute for New Orleans History and Culture. 2011. (April 4, 2011) http://www.gmc.edu/library/neworleans/NOfood.htm

"Foods of the Napa Valley." NapaNow.com. 2011. (April 4, 2011) http://www.napanow.com/foods.html

Kadushin, Rafael. "Top London Restaurants Serving British Cuisine." Epicurious. 2010. (April. 4, 2011) http://www.epicurious.com/articlesguides/diningtravel/restaurants/topfivelondonrestaurants

Kennelly, Pat. "Tuscan cuisine - perfetto!" ItalianVisits.com. 2011. (April 4, 2011) http://www.italianvisits.com/tuscany/tuscan_cuisine.htm

"New York Food Tours." Events. New York Food Tours. 2011. (April 4, 2011) http://www.foodtoursofny.com/p/tours.html

Noll, Daniel. "Argentine Food: Steak, Empanadas, Pizza, Pasta, Repeat." 2010. (April 4, 2010) http://www.uncorneredmarket.com/2010/08/argentine-food-steak-empanadas-pizza-pasta/

"Paris Food." Maps of World. 2009. (April 4, 2011) http://www.mapsofworld.com/cities/france/paris/food.html

Schwartz, Ariel. "The Eight Best Places on Earth for Foodie Vacations." SFWeekly. Oct. 5, 2009. (April 4, 2011) http://blogs.sfweekly.com/foodie/2009/10/eight_places_on_earth_for_a_f.php