The classic travel adventure is the African Safari. Nowadays, however, you'll want to come back with a head stuffed full of facts about African wildlife, not a stuffed African wildlife head. Nature preserves in South Africa, Namibia, Botswana and Zambia offer safaris that allow you to view wildlife in the company of expert trackers and guides. Some guides will also take you to villages still practicing traditional culture in the area for a little cultural safari.
To jack up the educational factor of your trip, you can go on safari with a U.S. institution. Many colleges and universities organize educational safaris through their alumni associations, and the Smithsonian has a safari program that includes the company of renowned zoologists. Safari trips can be rustic or luxurious and many are suitable for children. In addition to seeing wildlife, you can see natural wonders like Mount Kilimanjaro and Victoria Falls. If sleeping where lions roam isn't adventure enough for you, you can bungee jump off the 300-foot (91.4-meter) Victoria Falls or go white-water rafting. Just watch out for hippos.
Author's Note: 10 Amazing Educational Travel Adventures
The hardest part of writing this article was choosing sites and adventures to include. I tried to give a mix of natural, cultural and historical sites, while also getting a decent mix of education and adventure on the list. Getting that blend proved challenging. To my knowledge, no one is offering Shakespeare symposiums on class V rapids. The research I did for this article proves one thing: With educational adventure trips you'll get what you put in. A knowledgeable guide and access to experts may cost you more than going it alone, but you'll get much more out of the experience. My advice? Don't just stick to this list of educational adventures. There are so many possibilities. Check out UNESCO's list of World Heritage Sites and begin a list of your own.
Related Articles
Sources
Alaska Travel Industry Association. "Adventure and Ecotour Activities." (June 13, 2012) http://www.travelalaska.com/Things%20To%20Do/Adventure/Adventure%20Experience.aspx

American Society of Civil Engineers. "Panama Canal." (June 12, 2012) http://www.asce.org/People-and-Projects/Projects/Seven-Wonders/Panama-Canal/

National Geographic. "Bush Walk with Zambian Guides in Southern Africa." (June 12, 2012) http://adventure.nationalgeographic.com/adventure/trips/family-trips/zambia-african-safari/

National Geographic. "Central Amazon." (June 12, 2012) http://travel.nationalgeographic.com/travel/world-heritage/central-amazon/

National Geographic. "Machu Picchu." (June 13, 2012) http://travel.nationalgeographic.com/travel/world-heritage/machu-picchu/

Smithsonian Journeys. "The Grand Safari." (June 12, 2012) http://www.smithsonianjourneys.org/tours/african-safari-by-plane

United Nations Educational, Scientific and Cultural Organization. "Angkor." (June 12, 2012) http://whc.unesco.org/en/list/668

United Nations Educational, Scientific and Cultural Organization. "Galapagos Islands." (June 12, 2012) http://whc.unesco.org/en/list/1

United Nations Educational, Scientific and Cultural Organization. "Historic Sanctuary of Machu Picchu." (June 12, 2012) http://whc.unesco.org/en/list/274

United Nations Educational, Scientific and Cultural Organization. "Mountain Railways of India." (June 12, 2012) http://whc.unesco.org/en/list/944

U.S. Space and Rocket Center. "Space Camp: Adult Programs." (June 13, 2012) http://www.spacecamp.com/adult

Zero G Corporations. "Education Programs." (June 13, 2012) http://www.gozerog.com/index.cfm?fuseaction=Educational_Programs.welcome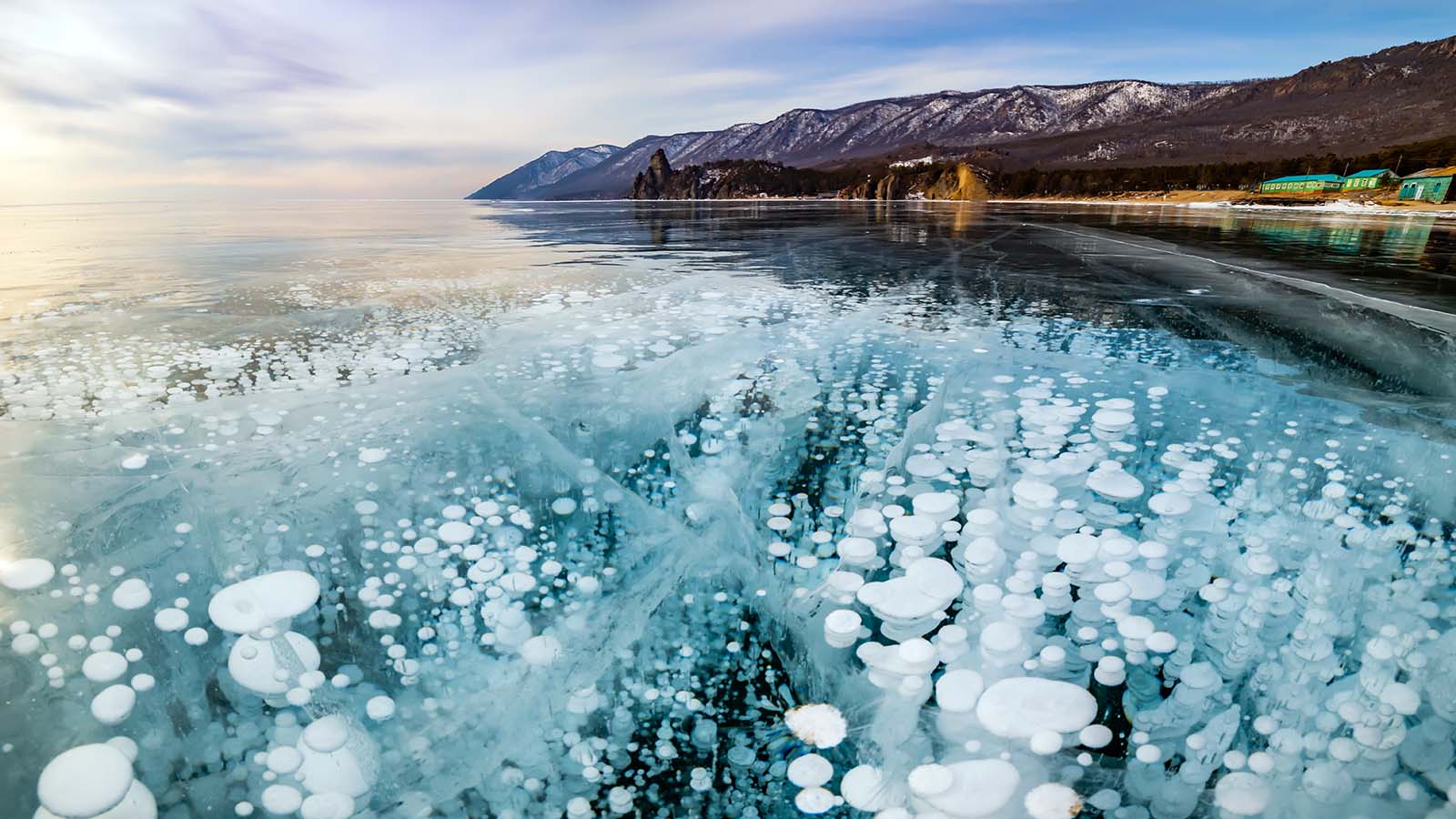 Up Next
Lake Baikal is a massive, ancient lake in Siberia. It's home to nearly 4,000 different species, earning it the nickname the 'Galapagos of Russia.'
---