A plate of falafel accompanied by some salad and hummus makes a great meal.
Weimin Liu/Monument/Getty Images
Advertisement
Falafel has become an international street food staple, the golden fried chickpea balls as ubiquitous on the streets of Paris as in New York City. But the undisputed king of falafel is Israel, particularly the modern coastal metropolis of Tel Aviv. Here you can get a warm, thick, oversized pita stuffed with fresh-fried falafel and all the fixin's any time day or night.
Falafel originated in Egypt and spread throughout the Middle East before Israelis adopted it as their national food in the late 20th century [source: Kantor]. The classic Israeli falafel is a fritter of ground chickpea spiced with cumin, coriander, paprika, raw garlic, onion, and lots of fresh parsley [source: Haaretz]. The basic toppings are tahini sauce and an Israeli salad of chopped tomato and cucumber.
At Tel Aviv falafel stands, you can also add hummus, pickled veggies, roasted eggplant salad, feta cheese, French fries (just stuff 'em in) and a wide assortment of adventurous hot sauces. I remember my first Tel Aviv falafel, steps from the beach and only hours off the plane. Confronted by the overwhelming topping choices, I did the only reasonable thing: add a little of everything. It was one of the best decisions I ever made.
Author's Note: 10 Best Street Foods from Around the World
My wife and I lived in Mexico for about six years. Having traveled around the country and sampled much of its diverse and delicious regional cuisines, I was hard-pressed to pick a favorite for this list. My first instinct was to go with tacos, which are the de facto street food of Mexico, filled with grilled steak or sliced from rotating spits of pork for tacos al pastor. But there's something deeply authentic and soul-satisfying about a freshly formed hunk of masa stuffed with cheese and a wild selection of seasonal, local fillings. Quesadillas are only one variation on this theme. Gorditas are masa cakes that are stuffed and then pan fried for a crispy-chewy treat. Huaraches and tlacoyos in Mexico City are bigger and flatter griddle cakes that are covered pizza-style with refried beans, salty cheese and other toppings. Down in Oaxaca, the monstrous tlayudas are huge rounds of flattened masa cooked over smoky fires and topped again with beans, cheese and a side of crunchy chapulines, fried crickets. In the end, I chose quesadillas because they are found at street stands across Mexico and never fail to satisfy. ¡Buen provecho!
Related Articles
Sources
Dodson, Sean. "Street food to die for." The Guardian. Feb. 15, 2008. (April 11, 2014) http://www.theguardian.com/travel/2008/feb/16/top100foodbreaks.streetfood

Ferber, Lawrence. "12 Must-Try Street Foods Around the World." Fodor's Travel. Sept. 12, 2013. (April 11, 2014) http://www.fodors.com/news/12-musttry-street-foods-around-the-world-7119.html

Haaretz. "Having a ball: The 5 best falafel joints in Tel Aviv." July 12, 2012. (April 11, 2014) http://www.haaretz.com/culture/food-wine/having-a-ball-the-5-best-falafel-joints-in-tel-aviv-1.450715

Kagan, Sarah. "Around the World in 80 Dishes: Jamaican Jerk Chicken Recipe, Video and Cooking Tips." Epicurious. (April 11, 2014) http://www.epicurious.com/articlesguides/cuisines/aroundtheworldin80dishes/jamaicajerkchickenrecipe

Kantor, Jodi. "A History of the Mideast in the Humble Chickpea." The New York Times. July 10, 2002. (April 11, 2014) http://www.nytimes.com/2002/07/10/dining/a-history-of-the-mideast-in-the-humble-chickpea.html

Kessler, Roman. "The Craze Over Currywurst." The Wall Street Journal. Aug. 27, 2009. (April 11, 2014) http://online.wsj.com/news/articles/SB10001424052970204884404574364600782551292

Lebowitz, David. "Where to Get the Best Crepes in Paris." March 23, 2006. (April 11, 2014) http://www.davidlebovitz.com/2006/03/the-best-crpes/

Lonely Planet and Johnson, Richard. "The world's best street food." The Guardian. Feb. 24, 2012. (April 11, 2014) http://www.theguardian.com/travel/2012/feb/24/worlds-best-street-food-lonely-planet

Radio Free Europe. "Burek, Bosnia's Favorite Food, Earns World Recognition." May 16, 2013. (April 11, 2014) http://www.rferl.org/media/video/24990080.html

Stephenson, Kathy. "A broomstick and dough: Making Bosnian pita is a family tradition." The Salt Lake Tribune. Jan. 14, 2013. (April 11, 2014) http://www.sltrib.com/sltrib/entertainment2/55043824-223/dough-causevic-oil-pita.html.csp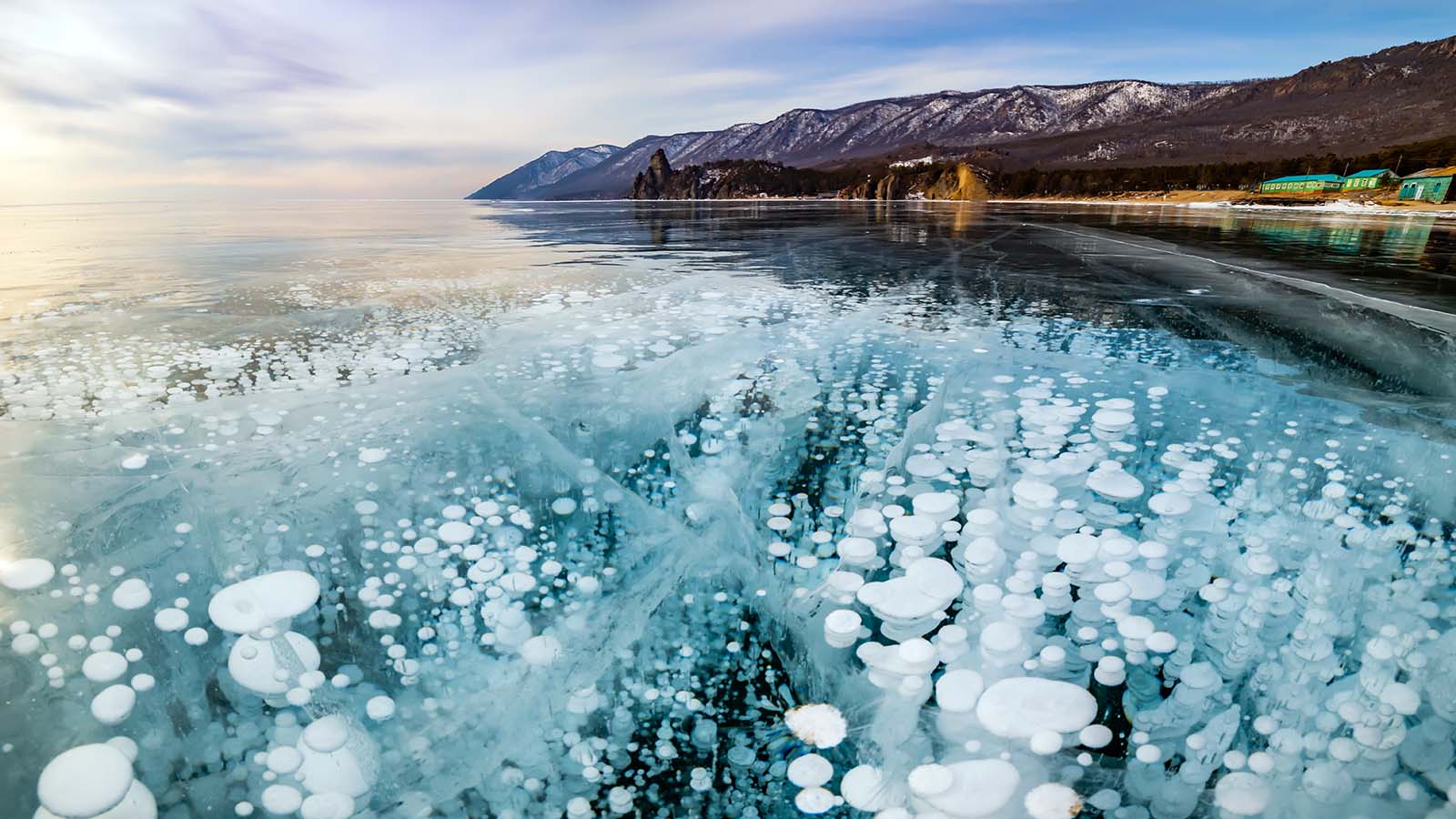 Up Next
Lake Baikal is a massive, ancient lake in Siberia. It's home to nearly 4,000 different species, earning it the nickname the 'Galapagos of Russia.'
---