1
Patchwork Parkway -- Utah
Patchwork will take you to Cedar Breaks National Monument.
IcemanJ/iStock/Thinkstock
Advertisement
Utah's Route 143, also known as Patchwork Parkway, connects Heritage Highway 89 and Scenic Byway 12. The route is 51 miles (82 kilometers) and takes about two hours to drive. With historic pioneer communities at either end, you can drive this route once traveled by Native Americans and American Pioneers as they hunted and gathered. In fact, officials named the road after the pioneers who used to lay quilts on top of the snow in order to protect their feet from the freezing cold as they traversed the area.
The drive features overlooks and pullover areas where visitors can admire various peaks and plateaus, lakes, lava fields and canyons. Route 143 reaches an elevation of 10,567 feet (3,221 meters) at Cedar Breaks National Monument, making it one of the highest paved roads in Utah.
The scenery on Patchwork Parkway, as with most of Utah, is breathtaking. Mother Nature puts on a show with brilliant orange and red canyons, silt cliffs and plateaus covered with forests of pine, fir and spruce. The plateaus in particular offer remarkable stargazing opportunities.
Related Articles
Sources
"About the Brandywine Valley." TheBrandywine.com. 2009. (Oct. 22, 2009) http://www.thebrandywine.com/about/index.html

Arave, Lynn. "Utah's Route 143 is named a national scenic byway." Deseret News. Oct. 17, 2009. (Oct. 22, 2009)http://www.deseretnews.com/article/705337234/Utahs-Route-143-is-named-a-national-scenic-byway.html

Badertscher, Vera Marie. "Brandywine Valley, Pennsylvania and Delaware." National Geographic Traveler. 2009. (Oct. 22, 2009)http://traveler.nationalgeographic.com/drives/brandywine-valley.html

Bone, Robert. "The Belt Road, Big Island of Hawaii." National Geographic Traveler. 2009. (Oct. 22, 2009)http://traveler.nationalgeographic.com/drives/hawaii/1

"Driving Skyline Drive." Shenandoah National Park. April 17, 2008. (Oct. 22, 2009) http://www.nps.gov/shen/planyourvisit/driving-skyline-drive.htm

Elliott, Christopher. "The Overseas Highway, Florida Keys." National Geographic Traveler. 2009. (Oct. 22, 2009)http://traveler.nationalgeographic.com/drives/florida-keys.html

"Getting to the Finger Lakes." FingerLakes.com. 2009. (Oct. 22, 2009)http://www.fingerlakes.com/about/directions.html

"Going-to-the-Sun Road." Montana Official State Travel Site. 2009. (Oct. 22, 2009) http://www.visitmt.com/categories/moreinfo.asp?IDRRecordID=9646&SiteID=1

"Going-to-the-Sun Road FAQs." Glacier National Park. Oct. 19, 2009. (Oct. 22, 2009) http://www.nps.gov/glac/planyourvisit/gttsrfaq.htm

Greenberg, Peter. "How to ride along the Pacific Coast Highway." TODAYShow.com. Aug. 16, 2007. (Oct. 22, 2009)http://www.msnbc.msn.com/id/20283954/

"Florida - Overseas Highway and Railway Bridges." National Register of Historic Places Travel Itinerary. 2009. (Oct. 22, 2009)http://www.nps.gov/history/nR/travel/geo-flor/48.htm

Link, Matthew. "The Big Island's Big Budget Road Trip." Budget Travel. Aug. 4, 2003. (Oct. 22, 2009) http://www.budgettravel.com/bt-dyn/content/article/2005/06/04/AR2005060400848.html

Norton, Clark. "Colorado Scenic Drive: San Juan Skyway." HowStuffWorks.com. March 18, 2007. (Oct. 22, 2009)https://adventure.howstuffworks.com/scenic-drive-in-colorado-san-juan-skyway-ga.htm

"Pacific Coast Highway, California." National Geographic Traveler. 2009. (Oct. 22, 2009) http://traveler.nationalgeographic.com/drives/pacific-coast-highway.html

"San Juan Skyway." National Scenic Byways Program. 2009. (Oct. 22, 2009) http://www.byways.org/explore/byways/2101/

"Scenic Byway 143 - Utah's Patchwork Parkway." National Scenic Byways Program. 2009. (Oct. 22, 2009) http://byways.org/explore/byways/2023/

"Scenic Drive along Skyline Drive." Virginia is for Lovers. Sept. 19, 2007. (Oct. 22, 2009) http://www.virginia.org/site/features.asp?featureid=419

Scheller, William. "The Finger Lakes, New York." National Geographic Traveler. 2009. (Oct. 22, 2009) http://traveler.nationalgeographic.com/drives/finger-lakes.html

"Seward Highway." National Scenic Byways Program. 2009. (Oct. 22, 2009) http://www.byways.org/explore/byways/10390/

"Seward Highway, All American Road." Alaska's Scenic Byways. 2009. (Oct. 22, 2009) http://www.dot.state.ak.us/stwdplng/scenic/byways-seward.shtml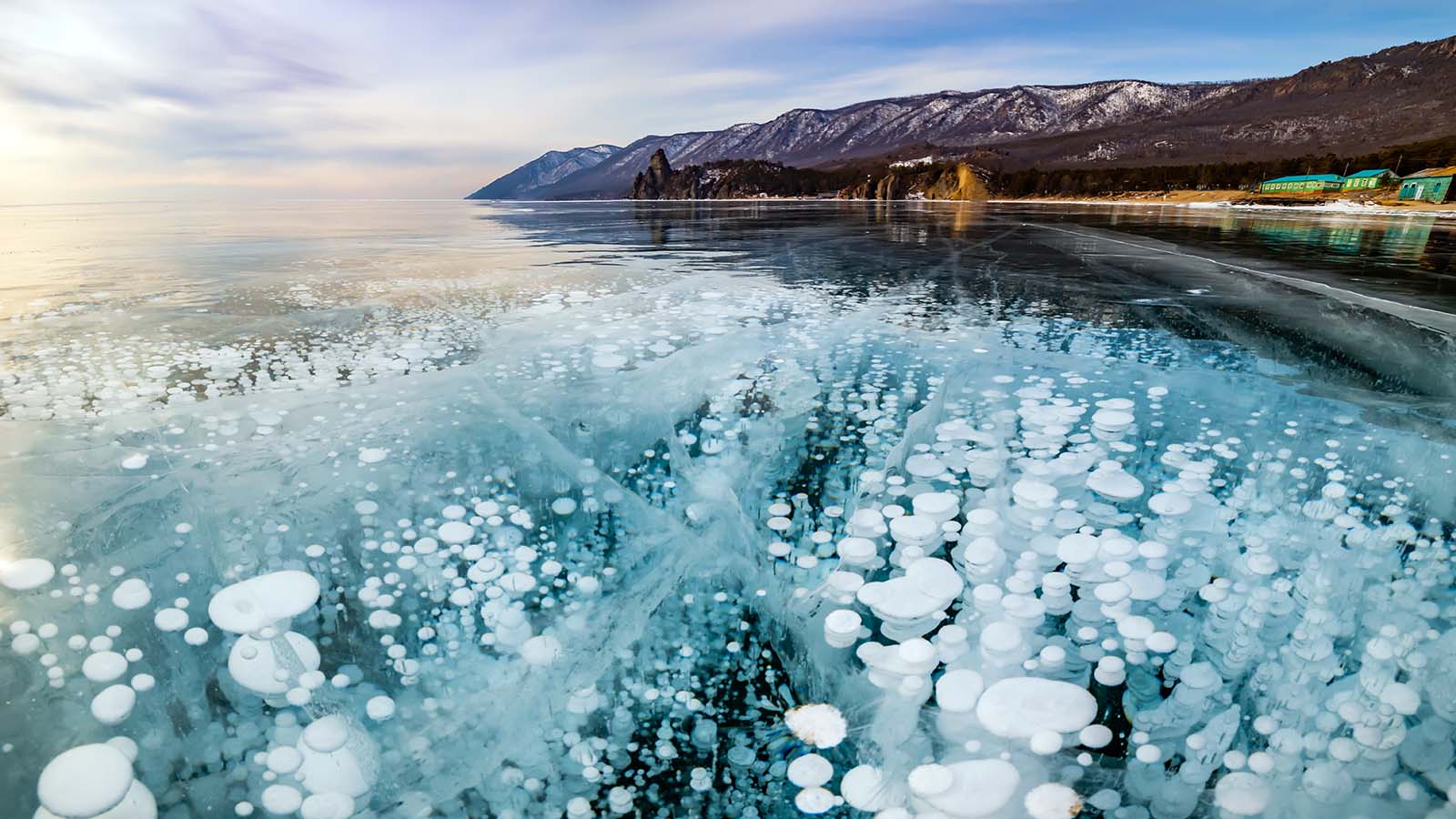 Up Next
Lake Baikal is a massive, ancient lake in Siberia. It's home to nearly 4,000 different species, earning it the nickname the 'Galapagos of Russia.'
---